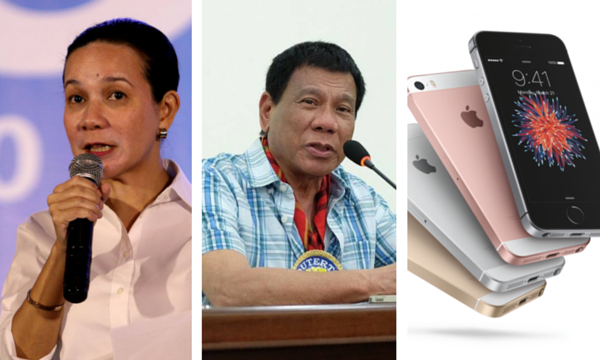 Poe, Duterte tied in latest polls
Senator Grace Poe and Davao City Mayor Rodrigo Duterte are statistically tied in the latest Pulse Asia pre-election survey, conducted on the same week that the Supreme Court ruled the senator as a viable candidate for presidency.
Related: Supreme Court lets Grace Poe run for president
ADVERTISEMENT - CONTINUE READING BELOW
The ABS-CBN commissioned survey conducted from March 8 to 13 saw Poe with 26%, and Duterte with 25%.
Vice President Jejomar Binay stood at third place with 22%, followed by former Interior Secretary Manuel "Mar" Roxas II with 20%, while Senator Miriam Defensor-Santiago only got 3%.
Senator Ferdinand "Bongbong" Marcos Jr. and Senator Francis "Chiz" Escudero remain leading contenders in the vice presidential race with 25% and 24%, respectively.
The survey was conducted through face-to-face interviews with 4,000 registered voters with biometrics.
New iPhone SE, iPad Pro
Apple took a step back on its gadgets, at least, with its sizes, as it launched the 4-inch iPhone SE and the 9.7-inch iPad Pro, Tuesday, March 22 (Monday, US time), at the company's Cupertino campus in California, US.
Apple CEO Tim Cook introduced the latest additions to the company's roster of products, aimed to attract current Android and Windows users.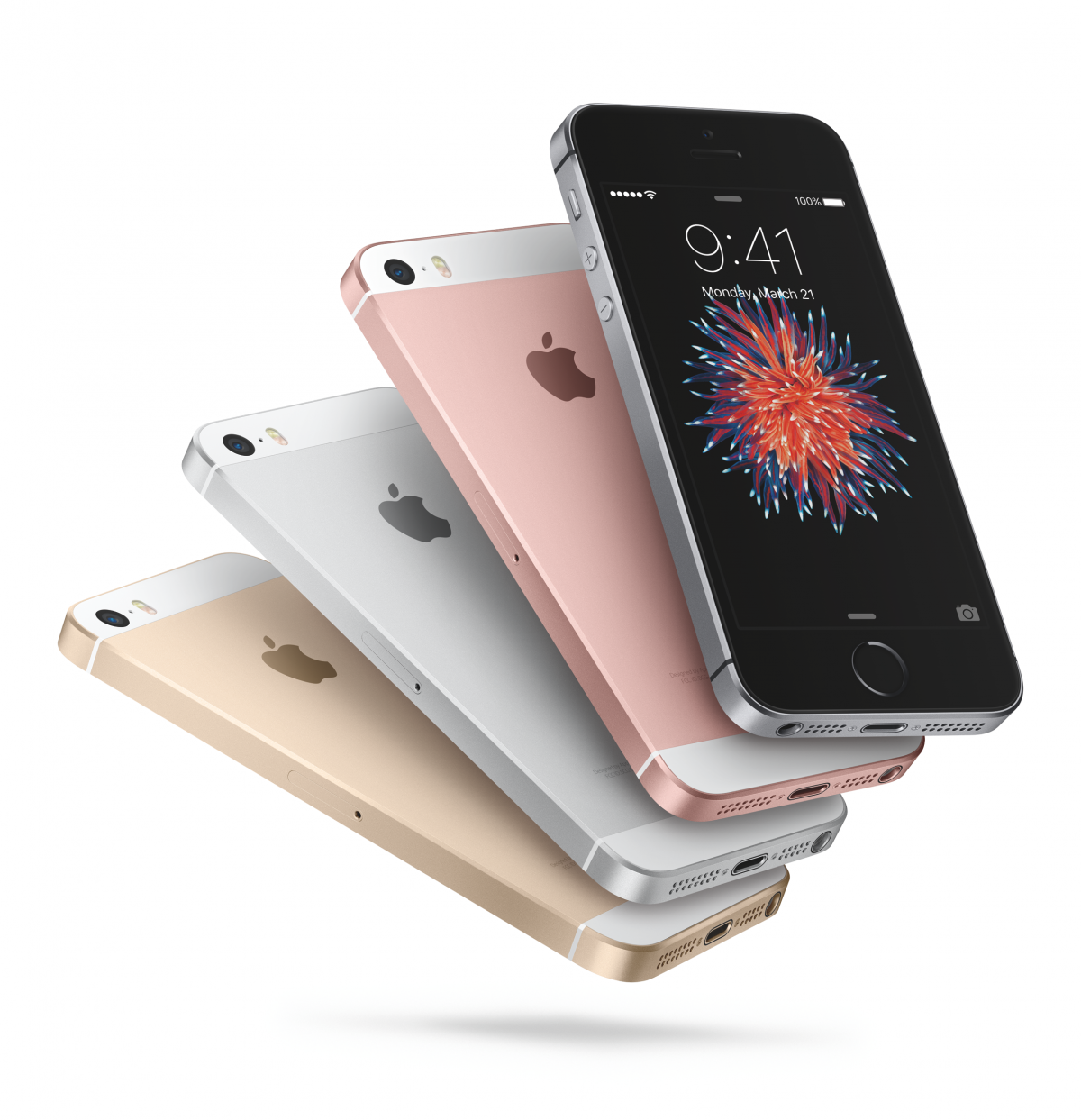 ADVERTISEMENT - CONTINUE READING BELOW
The iPhone SE is smaller than its predecessor, the iPhone 6s (which is 5.44 inches long), but promises to have the same processor performance, with a similar 12-megapixel camera.
"iPhone SE is an exciting new idea—we started with a beloved, iconic design and reinvented it from the inside out. The result is the most beautiful and powerful phone with a 4-inch display in the world," Philip Schiller, Apple's senior vice president of worldwide marketing said in a statement.
The newest iPhone will come in gold, silver, space gray, and rose gold metallic finishes.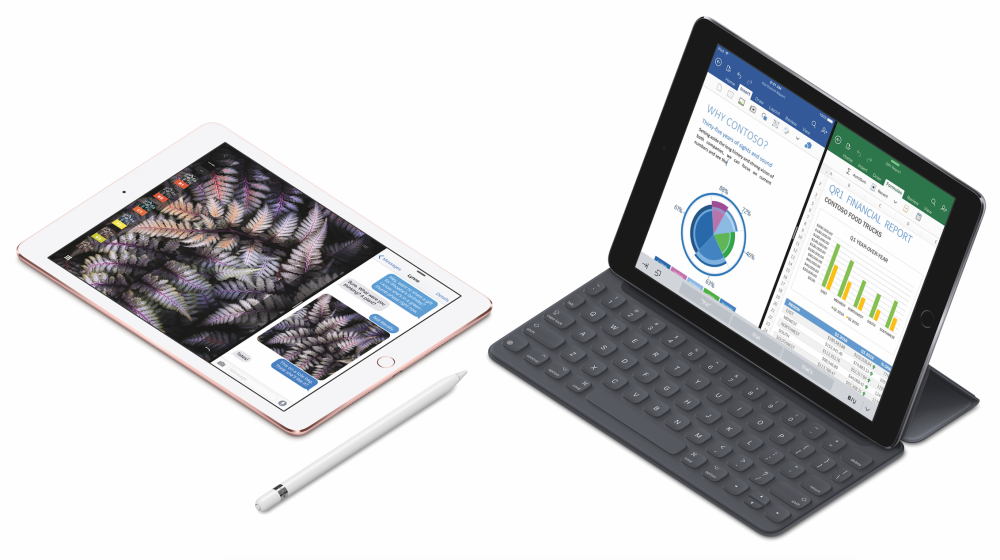 ADVERTISEMENT - CONTINUE READING BELOW
Meanwhile, the new iPad Pro was also unveiled, almost three inches smaller than its predecessor at 9.7 inches, and lighter at 437 grams.
"iPad Pro is a new generation of iPad that is indispensable and immersive, enabling people to be more productive and more creative. It's incredibly fast, extremely portable, and completely natural to use with your fingers, Apple Pencil, and Smart Keyboard. And now it comes in two sizes," Schiller said.
The newest Apple tablet also features a better camera than the bigger iPad with 12-megapixels, which could take Live Photos, Panorama shots, and True Tone flash. It is also equipped with advanced display technologies, which is 25% brighter and 40% less reflective than the iPad Air® 2.
The iOS 9.3 update was also released, introducing the Night Shift option to all its users, which "automatically adjust the colors in the display to the warmer end of the spectrum after dark and may even help you get a better night's sleep."
ADVERTISEMENT - CONTINUE READING BELOW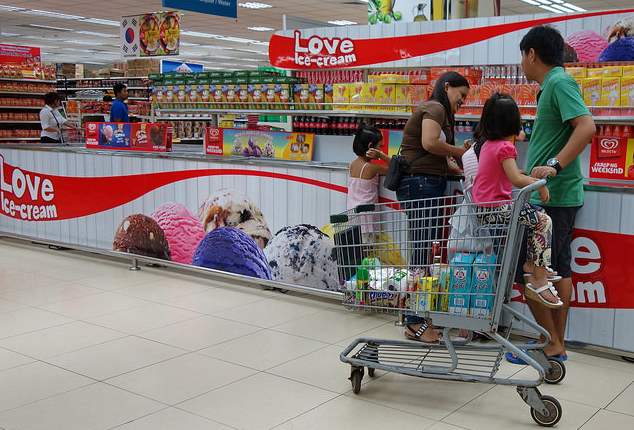 Consumer confidence improved in Q1 2016
More households are optimistic with the country's economic state, as overall confidence index (CI) for the first quarter of the year rose to -5.7% from -8.1% during the first quarter, the Bangko Sentral ng Pilipinas (BSP) reported Tuesday. 
Albeit negative, the rating matched the all-time high recorded in the second quarter of 2013 since the nationwide survey started in 2007.
ADVERTISEMENT - CONTINUE READING BELOW
Related: BSP: Business optimism low in Q1, but outlook remains positive
"This means that the number of households with optimistic views increased, but continued to be less than those who think otherwise," BSP noted.
The respondents expressed higher optimism in the current quarter due to availability of more jobs, stable prices of commodities, and the influx of investors in the country.
The upcoming elections was also a contributing factor, as well as the oil price rollback, government assistance such as the Pantawid Pamilyang Pilipino Program (4Ps), and decrease in corruption.
Consumers expect continuous improvement in the country's economic condition as the new administration comes in, hoping for better financial results for the rest of the year.
The index also showed inflation is anticipated to decline to 3.3% from 4.2% of the previous quarter, reflecting the respondents lower inflation outlook in the next year.  – Elyssa Christine Lopez
(Editor's note: In observance of the Holy Week, Kick start will be back on Tuesday, March 29, 2016.)
ADVERTISEMENT - CONTINUE READING BELOW