This season, Entrepreneur.com.ph offers Christmas Gift Ideas for Modern Entrepreneurs. Relax, unwind, enjoy, and reward yourself for all your hard work this year. Cheers to everyone!

-------------------------------------------


The occasional bursts of merry holiday tunes complement the joyful mood inside Krispy Kreme stores all over the country. Customers step inside the brightly-lit store, join in the excited chatter of guests, and fix their eyes on the fun-shaped and colorful Krispy Kreme Christmas treats. 'Fun, festive and delightful' aptly depicts Krispy Kreme's delectable line of doughnuts for the holiday season.

"As we inch closer to Christmas day, we just can't wait to put a smile on the faces of our customers with our fun and vibrant line of premium Krispy Kreme doughnuts. It is all about being joyful and making magic happen as our customers enjoy and share a box of Krispy Kreme delights with the most important people in their lives," shared Ariane Valinton, Marketing Manager for Krispy Kreme Philippines.

"Krispy Kreme is very happy to be part of the Filipino's Christmas tradition. We find delight in creating unforgettable and joyful experiences for our customers with each new product that we launch. This Christmas, we invite everybody to share their Joy In A Box and make magic with Krispy Kreme," Valinton said. Catch Krispy Kreme's exciting holiday goodness until January 1, 2015!

Krispy Kreme, a global brand known for its premium and delectable doughnuts and signature coffee, is set to launch its 59th store in Ilo-Ilo, and its 60th store in Bacolod. Krispy Kreme is also slated to open 2 more stores in Luzon to round up the year with 62 stores. Krispy Kreme, one of the brands under Max's Group Inc. is set to further strengthen its presence in the Philippines in 2015.

Max's Group, Inc. is the biggest fast-casual dining chain in the Philippines. It carries an impressive roster of well-loved local and global brands like Krispy Kreme, Max's Restaurant, Pancake House, Teriyaki Boy, Yellow Cab, Dencio's, Kabisera, Le Couer de France, Maple, and Jamba Juice.

Learn more about the latest delectable treats from Krispy Kreme. Visit www.krispykreme.com.ph. Share and experience your own #JoyInABox with Krispy Kreme. Krispy Kreme introduces another line of delectable and fun-shaped doughnuts to celebrate the Christmas Season:
ADVERTISEMENT - CONTINUE READING BELOW
Krispy Kreme's Holiday Tree is simply mouth-watering with its yummy Custard Kreme filling, white Belgian chocolate coating and red and green vanilla icing garnish.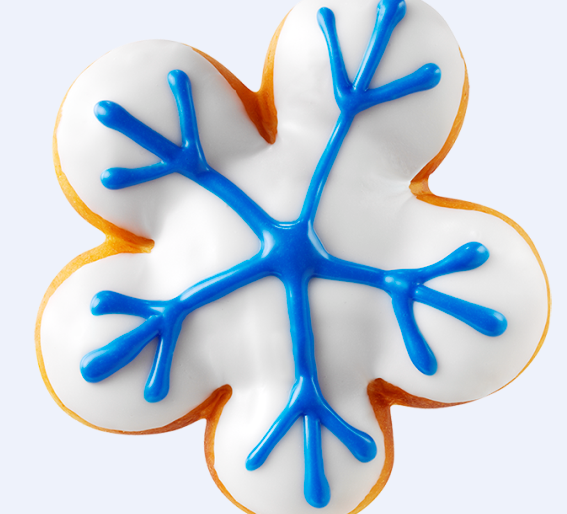 ADVERTISEMENT - CONTINUE READING BELOW
Krispy Kreme's Snowflake doughnuts are topped with Belgian chocolate and finished with royal blue vanilla icing.
Krispy Kreme's Snowman is another sure favorite, with its rich and melt-in-your-mouth vanilla icing, and fun licorice scarf.
ADVERTISEMENT - CONTINUE READING BELOW
Krispy Kreme's Santa Doughuts are simply adorable with its red vanilla icing Santa hat and white chocolate curls.
ADVERTISEMENT - CONTINUE READING BELOW
Krispy Kreme's Holiday Sprinkles and Christmas Wreath are not only festive but 100% delightful and yummy.