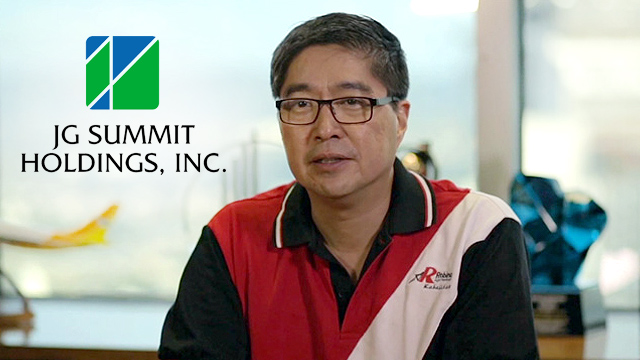 Lance Gokongwei has been appointed as the new chief executive officer of JG Summit Holdings Inc., one of the country's leading business conglomerates founded by his father, John Gokongwei Jr., the company disclosed on April 25.
John Gokongwei Jr. is the country's second richest billionaire with a net worth of $5.8 billion as of March 2018, according to Forbes magazine's latest ranking of billionaires around the world.
ADVERTISEMENT - CONTINUE READING BELOW
Lance will assume his new role starting May 14, replacing his uncle, James Go who will become the group's chairman emeritus. The young Gokongwei is currently serving as the group's president and chief operating officer, overseeing most of the conglomerate's biggest subsidiaries.
He is the chief executive officer of listed budget airline, Cebu Air Inc., real estate firm Robinsons Land Corp. (RLC) and the country's second largest retail company, Robinsons Retail Holdings Inc (RRHI).
Under his leadership, Cebu Air grew to become the country's biggest domestic carrier while RLC and RRHI strengthened their core mall and retail businesses as competition stiffens in both industries.
In a separate disclosure on April 25, Universal Robina Corp. announced that veteran food and beverage executive Irwin Lee was appointed president and CEO of the Gokongwei-owned food giant. Lance Gokongwei, who formerly held the CEO post at URC, will become chairman. Lee is the first executive who is not part of the Gokongwei family to be appointed to a CEO post in a major company in the conglomerate.
ADVERTISEMENT - CONTINUE READING BELOW
Related story: can Robinsons Retail Stem Rustan's Supermarket's Losses and turn it Around? 
Lee served as a managing director at food and beverage firm P&G in the United Kingdom for 30 years before becoming the CEO of Rustans Supercenters Inc. (RSCI) in 2016. JG Summit subsidiary Robinsons Retail Holdings Inc. announced a deal to acquire RSCI in March 2018.
Lance Gokongwei's appointment as CEO of JG Summit is the latest step in a long-term succession plan that John Gokongwei Jr. and his brother put in place to hand over the management of the group to the next generation of Gokongwei family members years ago.
John Gokongwei Jr. planted the seeds of what would eventually become JG Summit in 1957 when he put up a cornstarch plant. The facility soon developed into URC, from which he expanded into other industries such as retail, shopping malls, property development, telecommunications, and energy, among others.
Entrepreneur Philippines is part of Summit Media, the country's leading digital lifestyle publisher that was founded and managed by members of the Gokongwei family.
ADVERTISEMENT - CONTINUE READING BELOW
*****
Elyssa Christine Lopez is a staff writer of Entrepreneur PH. Follow her on Twitter @elyssalopz