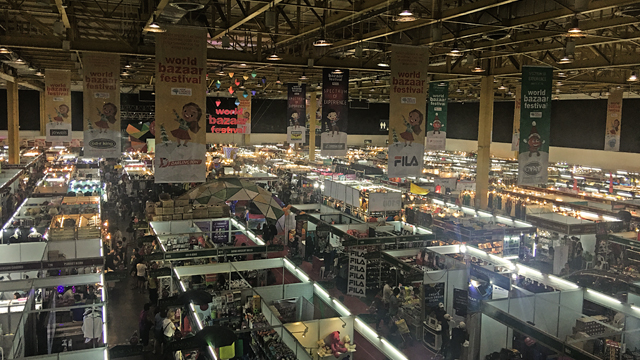 If the Christmas season in the Philippines starts as early as September, these bazaars make sure it lasts until after the actual holiday itself. 
Christmas bazaars have been an annual staple for the past few decades, being one of the commercial highlights of the holiday season. While these markets used to be seen as alternatives to the big shopping malls, the retail giants have wizened up and began hosting small bazaars in their activity centers  and parking lots in recent years.
ADVERTISEMENT - CONTINUE READING BELOW
Though Christmas bazaars this year began popping up as early as October, our research points to 32 that are either ongoing or about to start. The peak day of the season is apparently December 18, when there will be 28 bazaars throughout the metropolis. The number sharply dwindles to just 17 the day after, signifying few choices for shoppers.
Those keen on spending Christmas cash received from their parents or godparents can go to a handful of bazaars that still welcome customers after the 25th, with some even lasting until 2017.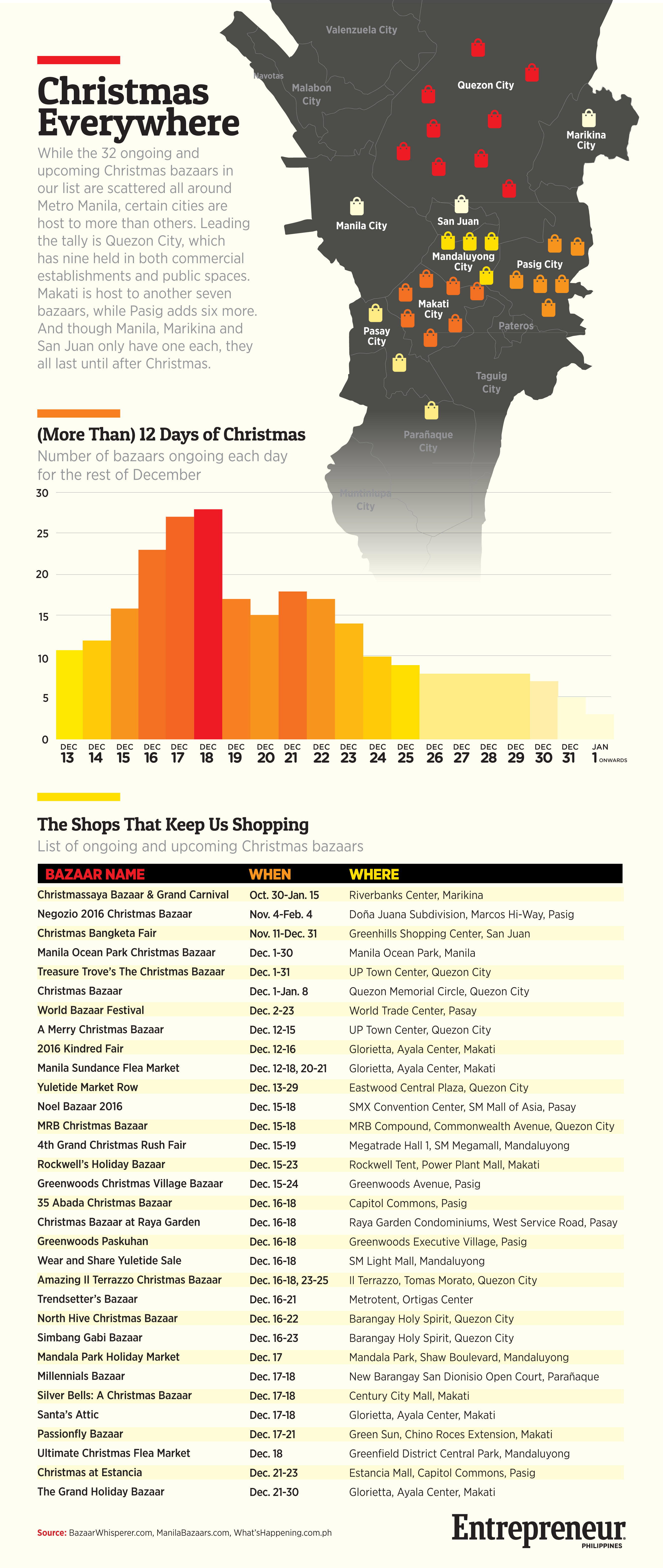 ADVERTISEMENT - CONTINUE READING BELOW
*****