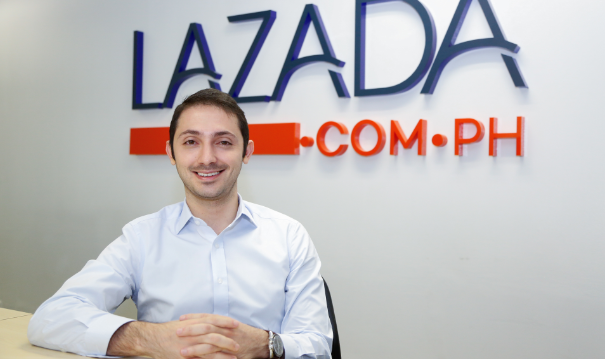 (Updated) Lazada Philippines has recently announced an additional sale, which is intended to culminate its 32-day Online Revolution promo. The one-stop online shopping and selling destination has rolled out its 3-day Grand Christmas Sale finale, which will start on December 10 (Thursday) and will last until December 12 (Saturday).
In a media briefing, the company revealed that it broke online sales records in the country when it kicked off its month-long sale last November 11. That day alone, its site generated 2.4 million visits and more than 120,000 items were purchased through its site and mobile app.
ADVERTISEMENT - CONTINUE READING BELOW
Lazada Philippines hopes it could exceed those figures any day within the latest three-say sale. Online shoppers are advised to keep an eye on the new set of 'Shocking Deals,' 'P12 Deals,' and 'P99 Deals.'
Wait, there's more. Purchases made during the three-day sale period may qualify for raffle draws to win Cebu Pacific airline tickets to international destinations as well as a brand new Hyundai Eon in the grand draw. BDO cardholders are also entitled to additional discounts.


To learn more about the 32-day Christmas sale, read this older article:
*****
(November 10, 2015) It's the time of the year for online shopping site Lazada Philippines' biggest online sale for the year. The Lazada Online Revolution Sale is set to start on Wednesday, November 11 and will be up until December 12.
The dates were specifically selected to coincide with the 'Single's Day,' which is observed in China every November 11 or 11/11. Online Chinese retailers have turned the special day into an annual online shopping event, which Lazada started to adopt in the Philippines in 2013. The 11/11 Online Revolution Sale also marks the start of Lazada's Christmas shopping season each year.
ADVERTISEMENT - CONTINUE READING BELOW
This year, the company aims to break records as it anticipates more than 2 million visits to its Website and mobile app on the first day of the sale alone. It has also enticed big brands and merchants to join the 32-day sale.
"Online Revolution is always the biggest sale of Lazada every year. And this time, it is significantly bigger than the previous ones," said Inanc Balci, Lazada Philippines co-founder and chief executive officer.
Partner brands
"We have more than 200,000 special deals in store with price tags up to 95% off the market price. On top of that, we have grand partnerships that actually subsidize their own deals; we put additional subsidies on top of those," he added.
The offers will be across 13 product categories, which include electronics, kids & toys, fashion, and home. Online shoppers are advised to stay glued to the site on November 11 as there will be exclusive items to be put up for sale on flash sales and P99-deals.
ADVERTISEMENT - CONTINUE READING BELOW
As an early treat, special items will be available at tag prices of just P11 each. So far, those include Sandisk 8GB flash drives, 5600 mAH Powerbank, and 4-layer shoe racks. Online Revolution's P11 deals will be revealed every day at exactly 11:11 a.m. during the entire run of the promo. Announcements of deals will be posted on any of Lazada's social media accounts (Twitter, Facebook, and Instagram).
Inanc also reiterated that shipping costs will be waived for purchases exceeding P1,000 during the promo duration.
ADVERTISEMENT - CONTINUE READING BELOW
Online shoppers' protection
Lazada emphasizes its commitment to ensuring overall consumer protection. This is to address concerns about circulating speculations about online transactions.
"Lazada is a market platform. We have over 4,000 merchants. All of them are contractually obliged to follow laws and regulations in the Philippines. If a merchant doesn't follow the policies, we take it down," said Inanc.
"On top of that, we have a buyers' protection policy. If a product a customer buys is not authentic or is not new or not up to the standards, we take the item back from the customer and make a refund and at the same time take down the merchant. We have a 100% customer satisfaction policy," he added.
"We have proper policies in place to make sure only authentic products are sold," he assured.
Lazada hinted that after this sale, it will continue rolling out many other promos for its loyal customers. "We will always be committed to give the lowest sale prices to online customers," he ended.
ADVERTISEMENT - CONTINUE READING BELOW
*****
Extra:
Lazada has also just rolled out a new additional promo for its customers. It has teamed up with Cebu Pacific for its Shop & Fly promo wherein it will be giving away free round trip tickets to any of four specified destinations (South Korea, Japan, Hong Kong, and Singapore) to 12 lucky winners.
Customers who make a minimum purchase of P1,000 starting November 11 will get a raffle entry just by entering the code: CEBPACJUSTGO upon transaction.