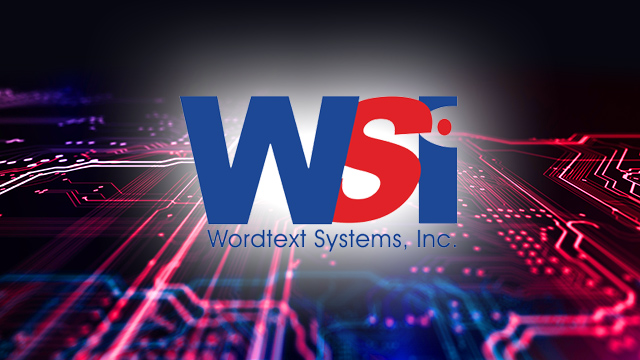 The Philippines' leading distributor of information technology (IT) software and hardware products, Wordtext Systems Inc. (WSI), didn't seem to get the memo.
Amid the rise of e-commerce, wholesale intermediaries like it were supposed to play a progressively smaller and smaller role in selling products, especially digital ones, that customers can buy directly online from manufacturers.
ADVERTISEMENT - CONTINUE READING BELOW
Established in 1982, WSI claims to be the oldest pure IT distributor in the Philippines. It is the No. 1 software distributor and one of the leading hardware distributors in the market. Its distribution network consists of over 2,000 dealers, many located in shopping malls and commercial centers in 18 provinces in the country.
If you use software such as Microsoft, Corel and SAP, among others, or information technology (IT) hardware brands such as Lenovo, Sony, Samsung and others, and bought them from an authorized dealer in the Philippines, there's a high chance the retailer sourced the items from WSI.
Yet, rather than be disrupted by online retailing, WSI is embracing it and is even helping its dealers get on board as well.
In April, WSI launched an e-commerce platform called WeSellIT.com, greatly expanding options for customers buying its products.
And sticking to its long-time policy of avoiding competition with its resellers, the e-commerce platform is available exclusively to its dealers and partners.
ADVERTISEMENT - CONTINUE READING BELOW
Beyond making the platform available to its dealers, WSI also trains them in the basics of setting up and running an online store, helping them overcome their fear of technology, according to WSI President Juan Chua.
"Our vendors always tell me the difficulty of setting up an e-commerce site. They have a lot of challenges. For example, setting up a payments system online mean a huge amount of investment requirement," he said. "I thought we [WSI] could do it. We've been in the business of helping our resellers grow their business so this is the next stage of the evolution of their business."
With WeSellIT, WSI's merchants can upload the inventories available in their shops online while WSI itself handles delivery and payments. The site also provides tech support for consumers, a service that isn't readily available in some tech-focused e-commerce platforms.
For the initial launch of WeSellIT, the goods that the merchants acquire from WSI are also the only products available on their online site. While that seems to limit the merchants' selling opportunity, Chua said the policy ensures the WSI can readily ship its products from its warehouse.
ADVERTISEMENT - CONTINUE READING BELOW
"By year 2022, 47 percent of the consumers will be buying online and that's a huge market that we cannot ignore. We are doing this to help our resellers. We're just enabling our resellers to get used to do e-commerce," he said.
*****
Elyssa Christine Lopez is a staff writer of Entrepreneur PH. Follow her on Twitter @elyssalopz