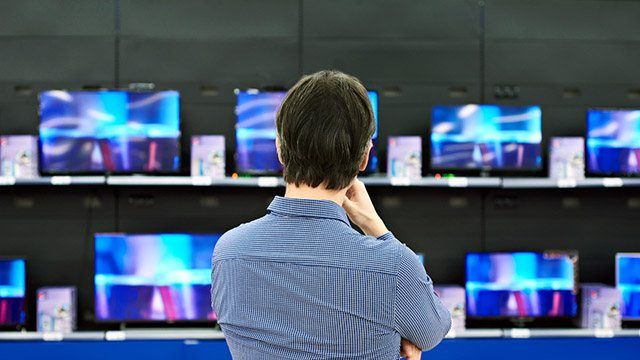 Enter a typical Filipino home and you're likely to find a television set, a cellphone or telephone and an electric fan among the most common appliances. But look for VCD/DVD player or component, and you'll likely to encounter those in only less than half of households. Washing machines are rarer still: only 37 percent of homes have them. Air conditioners can be found only in 7.1 percent while musical instruments are in 1.4 percent of homes.
ADVERTISEMENT - CONTINUE READING BELOW
One reason for the low ownership rate of most appliances is limited access to credit to purchase these big-ticket items, which typically cost more than the average employee's weekly or monthly wage.
In 2014, only 1.5 percent of the Philippines' almost 23 million households had outstanding loans on appliance and other home equipment, according to the Bangko Sentral ng Pilipinas (BSP)'s Consumer Finance Survey.
Home Credit, an international consumer finance provider, is seeking to boost the abysmally low level of credit access in the country. Since setting up shop in the Philippines in 2013, it has been steadily rolling out a retail-financing model first developed in the Czech Republic and tried in several developing countries.
Working through its representatives deployed in hundreds of appliance stores throughout the country, Home Credit offers fast and easy loans to low-income borrowers usually shunned by banks and credit card companies. The numbers of potential borrowers are big considering that 86 percent of households do not have bank deposit accounts while 98 percent do not have credit cards.
ADVERTISEMENT - CONTINUE READING BELOW
From initial indications, Home Credit, which has a financing company license from the Securities and Exchange Commission (SEC), seems to be succeeding in addressing a large unmet demand for appliance loans.
"By the first half of the year, we will be basically everywhere (in the Philippines)," said Annica Witschard, CEO of Home Credit Philippines in a press conference in early February. "We see our customers growing to a million this 2017. It's only a question of when."
She said Home Credit now has 725,000 customers as of mid-February, up almost four times from only 200,000 barely a year ago. While these numbers were partly driven by the holiday shopping season, Witscard is optimistic that the company's growth is sustainable.
Home Credit deploys around 4,500 representatives in about 2,000 appliance stores nationwide to encourage customers to apply for a short-term consumer loan to finance the equipment purchase. Expected to grow to 7,000 by the end of the year, these representatives also help process any subsequent loan applications.
ADVERTISEMENT - CONTINUE READING BELOW
"We're offering a unique opportunity for people who have no access to credit cards, or other financial services. These are affordable installments for mass markets," Witschard said.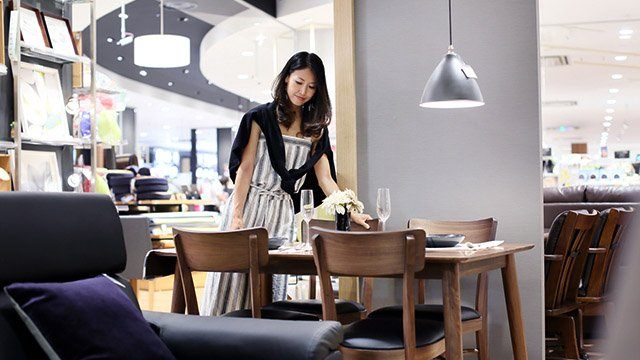 Home Credit's quick and easy application process is a big attraction especially for low-income borrowers. On average, the company approves seven of 10 loan applications, said Dmitry Borisenko, Home Credit's public relations head. Applicants only need to show at least two valid IDs, and are interviewed and assessed right in the store by Home Credit's representatives.
ADVERTISEMENT - CONTINUE READING BELOW
After only 30 minutes, they may have an approved loan that ranges from a minimum of Php2,000 to as much as Php70,000 for products offered by its retail partners. Payment duration can vary from nine months to a year and a half. Some choose to consolidate different products under a single loan, while others take advantage of zero interest promo rates. Typically, interest rates range from 3.5 percent to five percent a month, which are just slightly higher compared to credit card rates.
Witschard said eight out of 10 Home Credit customers recommend the service to their family and friends. And now that the service has made itself more accessible to markets, the company is looking into keeping and growing its customer base.
"We're adding more communication channels," she said. "We're also giving a 15-day cool-off period for people who can't pay their loans on the first month. Basically, we're trying to improve the overall customer service."
ADVERTISEMENT - CONTINUE READING BELOW
Apart from the rapid expansion of its customer base, another sign of Home Credit's growing market impact is the surge in its loan portfolio from Php28.8 million in 2013 to Php193.7 million in 2014 and Php711.2 million in 2015, according to its financial statement submitted to the SEC.
However, Home Credit's rapid growth comes with a hefty cost. The company's losses also rose to P694.8 million in 2015 from Php426.6 million the previous year due to rising general and administrative expenses.
With its goal of promoting financial inclusion to expand its customer base, it doesn't seem that Home Credit minds the short-term losses.
"We're here for the long-term," Witschard said. "This is not a short-term journey so we're really expanding. But as much as we're growing, we're keen on having stable processes that we can build on for the future."
*****
Elyssa Christine Lopez is Entrepreneur PH's staff writer. Follow her on Twitter @elyssalopz
ADVERTISEMENT - CONTINUE READING BELOW