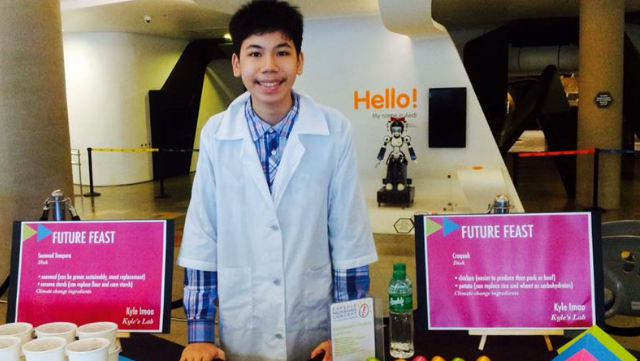 He was 12 years old when he became a champion chef, through beating 19 other young contestants in the first season of ABS-CBN's Junior Master Chef Pinoy Edition. Now, at 15, Kyle Imao is a young culinary expert and entrepreneur. 

In 2013, or a year after winning the TV reality show, he set up his own café, Kyle's Lab. It is a small science-themed food joint located at the second floor of the Mind Museum, in Bonifacio Global City, Taguig City. 

The café serves quirky meals and snacks mainly to museum visitors. Logically, it is also considered as an added attraction, as most of the museum's guests tend to get curious about how the young champion chef manages to operate his own café despite his other personal engagements.

Currently, Imao is planning to open a new concept restaurant in a different location. The planned business will target adults and children, and of course, it will still showcase his cooking expertise. 
ADVERTISEMENT - CONTINUE READING BELOW


This teen's passion

The young chef's passion for food doesn't end there. He is also holding regular workshops at The Maya Kitchen in Makati City, where he tries to introduce more people into the science and art of cooking. He teaches other kids and teens to cook different types of international cuisines from American to Asian and even Italian. 

Despite his success, Imao still intends to pursue college. He is presently a senior high school student at the Our Lady of Perpetual Succor College in Marikina City. Right now, he is pondering the possibility of pursuing a business degree, which for him is quite logical as this could strategically supplement his culinary skills.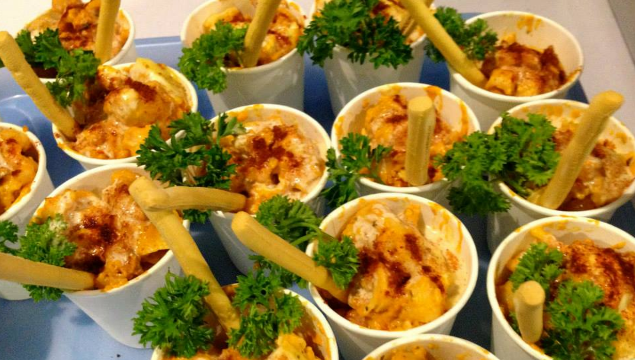 Championing the Filipino identity 

Imao recalls that he learned cooking when he was just seven. He attributes his kitchen prowess to his father. "At home, my dad would cook a lot, mostly Filipino and Asian meals. That really influenced my preference for giving dishes an Asian twist. I love the versatility of the ingredients, especially herbs and spices," the young chef reveals.

Imao honed his craft under his dad's guidance, until the extraordinary opportunity to join a TV reality-cooking show came. Those who were able to religiously watch the show would agree that it was no walk in the park for Imao and his fellow contestants. 

At his young age, Imao keeps a big goal—to bring Filipino food into the international scene. Recently, he was tapped to be part of the 10th International Food Exhibition (IFEX), which was held at the SMX Convention Center in Pasay City. 

During his cooking demo, the young champion chef did fusion cuisine, as a strategy to showcase Filipino ingredients in ways that the global food spectators can relate to. Part of his aim was also to demonstrate the versatility of local food ingredients in bringing about depth to complex cuisines. 


IFEX Philippines 2015, a recognized official event of the 2015 APEC (Asia-Pacific Economic Cooperation) Summit, was organized by the Center for International Trade Expositions and Missions (CITEM) in partnership with the Department of Agriculture. It featured more than 750 exhibitors from all around the world during its four-day run from May 21 to May 24. 
ADVERTISEMENT - CONTINUE READING BELOW
Photos from the FB page of Kyle's Lab