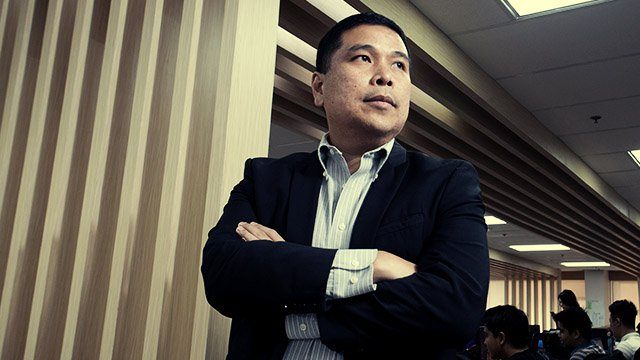 Xurpas founder and CEO Nix Nolledo
These days, if you get bored, the thing to do is check one's social media accounts or play a mobile game. Filipino smartphone users spent an average of 174 minutes on their mobile screens every day, according to a study conducted by Nielsen Philippines in 2014. Of the almost three hours spent interacting with phones, a third or 56 minutes involve using smartphone applications, including mobile games.
ADVERTISEMENT - CONTINUE READING BELOW
Thanks to those precious moments that Filipinos spent playing online games on their phones, listed consumer technology company Xurpas Inc. is seeing rapid growth in revenues and net income. In 2016, the company co-founded by Nix Nolledo, one of the country's most prominent technology entrepreneurs, reported a doubling in revenue to Php1.97 billion from the previous year. Net income rose by a third to Php304.9 million.
About 63 percent of Xurpas' revenues come from mobile consumer services, which includes mobile marketing and advertising solutions through casual games on top of mobile content development. It has launched popular mobile casual game applications such as Anne Galing!, a match-three game featuring entertainment celebrity Anne Curtis. Players of the game collect digital coins to buy virtual clothes and accessories for Curtis to wear.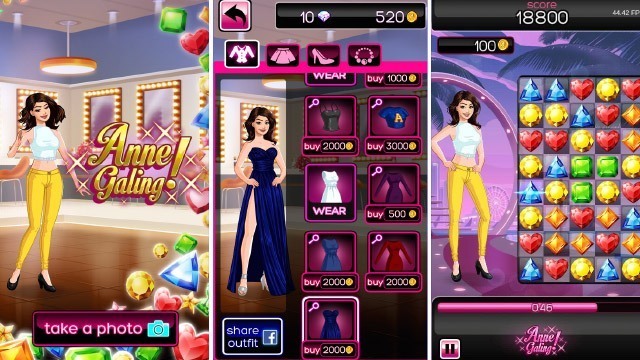 ADVERTISEMENT - CONTINUE READING BELOW
The Anne Galing! mobile game is one of the most popular games from Xurpas sister company Xeleb
Xurpas also provides enterprise services to other businesses, which may range from telecommunication companies to TV networks. These brought in a third of the company's revenues last year compared to only 26 percent the previous year.
Related story: From fast food management trainee to tech firm CEO
Apart from accounting for bulk of Xurpas' revenues, mobile consumer services also yield a higher profit margin for the company at 23 percent compared to only 11.7 percent for enterprise services.
Still, revenues from enterprise services grew faster last year, boosted by the company's acquisitions. These investments expanded its capacity to create mobile-centric ads for big businesses in the country and other international markets including Japan, South Korea, the US and select European countries.
"2016 was a critical and exciting year for Xurpas, as we continue our evolution from being a product-focused company to a platform-centric one," said Nolledo, the company's chairman and CEO, in a statement.
ADVERTISEMENT - CONTINUE READING BELOW
Xurpas Inc. was founded in 2001 and initially catered to mobile consumers by providing games, logos, ringtones and other content. It has since diversified into servicing other enterprises, including big companies in the Philippines and abroad. It was listed on the Philippine Stock Exchange in December 2014, the first consumer technology company to do so.
Related: How a Filipino technopreneur saw the future of mobile Internet
*****
Elyssa Christine Lopez is a staff writer of Entrepreneur PH. Follow her on Twitter @elyssalopz