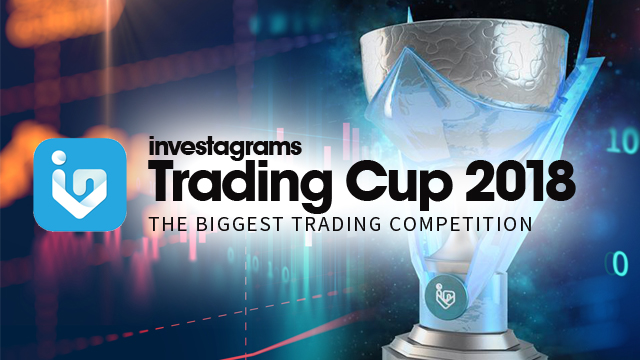 Investagrams, the fintech startup that runs the Philippines' most popular virtual trading platform for shares of listed Philippine stocks, announced the three-month Investagrams Trading Cup 2018 will run from September 24 to December 29 instead of the original schedule of August 20 to November 23. It also moved the deadline for joining the competition from August 19 to September 23.
The country's only virtual stock trading competition, Investagrams Trading Cup is now on its second year.
Participants will get a chance to win the top cash prize of Php200,000 plus round-trip tickets to any Southeast Asian country and other awards, which could be worth up to Php600,000.
The top 40 traders of the competition will also get a percentage of the total prize pool, which is currently at Php656,725 as of the afternoon of August 31. The top 10 contestants will be given the chance to do a brief presentation of their stock picks, techniques and insights after the competition.
ADVERTISEMENT - CONTINUE READING BELOW
Registration for the contest costs Php600 for a regular pass and Php999 for a booster pass, which doubles the prizes for winners. The booster pass also provides contestants with learning modules that are designed to help contestants with their trading strategies throughout the competition.
Entrepreneur Philippines is a media partner of the event. Click here for more information.
Founded in 2015 by millennials JC Bisnar, Airwyn Tin and JM Lapiña, Investagrams is one of the country's leading startups.
*****
Pauline Macaraeg is Entrepreneur PH's data journalist