Not many bank branches do business on Saturdays. But on April 8, 292 of them will be open to accept income tax returns and payments from taxpayers keen to avoid the rush on April 17, the tax filing deadline. These banks are responding to an appeal from the Bureau of Internal Revenue (BIR) to open for two Saturdays (April 1 and 8) to offset the days they are closed in observance of Maundy Thursday and Good Friday (April 13 and 14).
To assist taxpayers keen to file and pay their income taxes early, we are publishing a list of the bank branches that are open on April 8. The list came from the BIR's Collection Programs Division. 
The list is organized by region and by the BIR's revenue district office (RDO). To use it, you must first know the RDO where you are filing and paying your income tax return.

ADVERTISEMENT - CONTINUE READING BELOW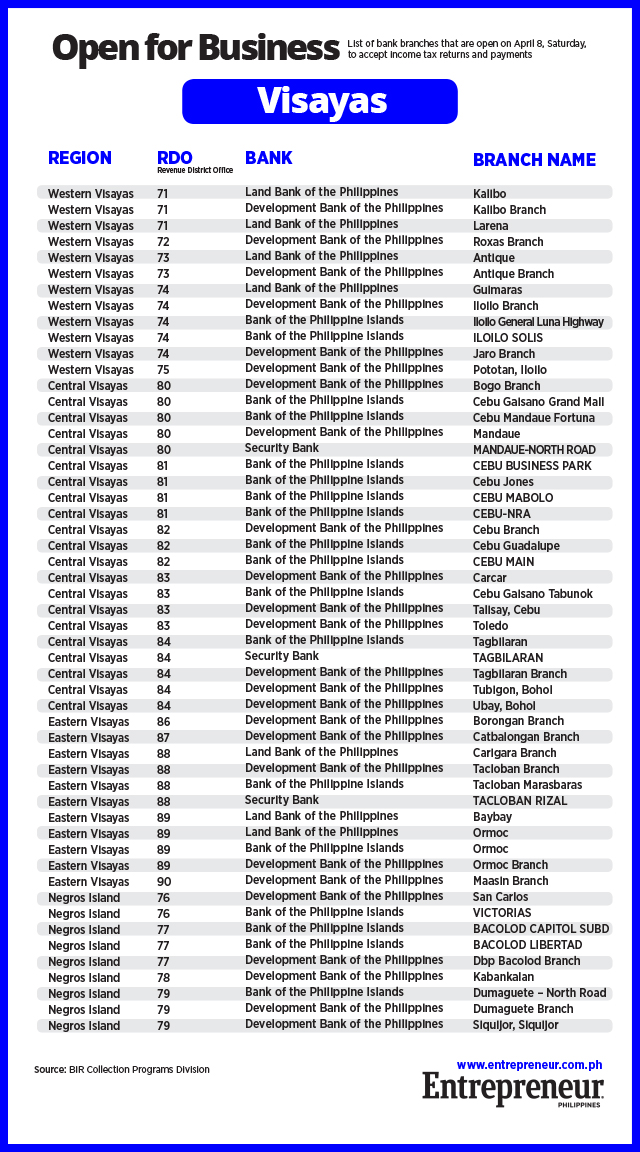 ADVERTISEMENT - CONTINUE READING BELOW
*****
Pauline Macaraeg is Entrepreneur PH's data journalist. Follow her on Twitter @paulinemacaraeg