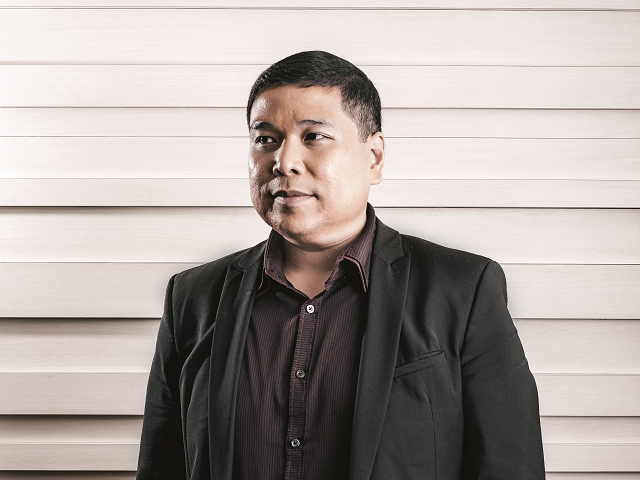 Nico Jose "Nix" Nolledo, Xurpas chairman and CEO, says that the company's existing businesses will "benefit significantly" from blockchain technology
Xurpas Inc., the country's largest listed consumer technology company, has announced that one of its international subsidiaries will be selling up to $100 million worth of digital tokens through an initial coin offering (ICO).
ADVERTISEMENT - CONTINUE READING BELOW
In a disclosure to the Philippine Stock Exchange dated May 16, the listed technology firm announced that these tokens will be sold by ODX Pte. Ltd., a Singapore-based subsidiary that stands for Open Data Exchange. ODX aims to provide free internet access to consumers in emerging markets.
While no timetable for the ICO has been set, Xurpas announced that proceeds from the ICO will be used for the development of ODX's infrastructure as well as the acquisition of business partners for its free internet service. The company also said that the ODX tokens are not available for sale to Philippine citizens and residents, as well as those from China and the US.
The Philippine Securities and Exchange Commission has yet to firm up its rules and regulations on initial coin offerings in the country. However, it is advising those planning to hold ICOs or sell virtual tokens in the country to consult the regulatory agency first. It had previously blocked companies owned by businessman Joseph Calata from selling tokens in the Philippines though the ICO was launched by Hong Kong-based subsidiary of the Calata group.
ADVERTISEMENT - CONTINUE READING BELOW
Related story: Why is the SEC Blocking Joseph Calata From Selling Tokens for his HK-Based Cryptocurrency Startup to PH Investors?

Xurpas also revealed that ODX's token sale is only the first of the company's blockchain projects that it will launch this year.
"We have always kept an eye out for disruptive, game changing technologies," said Nico Jose "Nix" Nolledo, the chairman and CEO of Xurpas, in a statement. "We have been studying the technology and believe that our existing businesses will benefit significantly from the scalability, efficiency and security of the blockchain, while making it possible to introduce new business models that would not have been possible otherwise."
Last March, Nolledo spoke at an event held by the Shareholders' Association of the Philippines (SharePHIL) that focused on the state of blockchain technology and cryptocurrency in the Philippines. In the forum, Nolledo likened the current pace of development in blockchain to the internet over two decades ago, providing examples of game-changing use cases unlocked by the disruptive technology.
ADVERTISEMENT - CONTINUE READING BELOW
"It is 1995 and Web 1.0 all over again," said Nolledo in the SharePHIL event. "We know what happened to the internet. We're not sure what will happen to the blockchain, but there is a very real possibility… that we are able to create an Internet 2.0 revolution over here."
Related story: SEC on Initial Coin Offerings: If It Acts Like a Security, It Must be a Security and Must be Registered 
*****
Lorenzo Kyle Subido is a staff writer of Entrepreneur PH