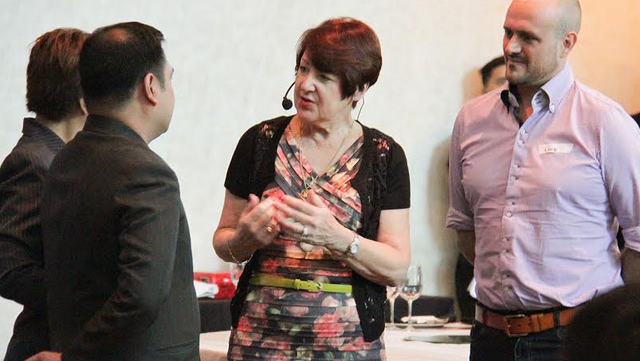 Learn the tactics in delivering exceptional customer service standards in today's competitive hospitality setting through professional butler service training from Magnums Butlers International (MBI), as it invites participants to join its first 7-Star Service training courses this August 31 to September 4, 2015 at Fraser Place Makati.  

In partnership with the Asian School of Hospitality Arts (ASHA), the 7-Star Service courses—The Essentials of 7-Star Service Certificate and Luxury 7-Star Butler Service Certificate Basic Certificate Course—are also the first-ever butler service programs to be delivered in the Philippines, conducted by no less than Magnums Butlers' principal trainer and first lady butler to the British Royals, Josephine Ive. 
ADVERTISEMENT - CONTINUE READING BELOW

Filipinos as world-class talents 
With all eyes on the country as it hosts the upcoming APEC Summit in November, Ive said that the event also serves as an opportunity for the Philippines to showcase its pool of immense talents in the industry. 

As the APEC is more global and includes many of the larger economic players, she stressed that it is essential that host countries and their hospitality service teams understand the ramifications of the service level required. 

According to her, MBI will have quite an impact on this as it was involved in several APEC preparatory training programs, including the Philippines previously in 1996. Apart from this, MBI has extensive experience of training Filipinos in other countries with other clients including Middle East, China, Macau, Singapore, and Malaysia, "so we feel we do understand quite a bit about the personality and culture of the Filipino and how it fits well into global service," she remarked.

"It is important that service providers understand the cultural differences of the 21-member countries and the crucial awareness of confidentiality that comes with working with some of the high profile guests," Ive pointed out. 

Utilizing MBI's extensive experience in butler service training means that the Philippines will be able to offer a superb service from the beginning by sending their teams on the programs ahead of the APEC summit. "The Filipinos are natural butlers, they may just need the 'finessing' to really stand out as 7-Star Service 'stars'!" she added.

One of the key learning points that will be addressed in the course is the imparting of valuable skills to articulate professional, world-class hospitality service standards.

Apart from standards and improved customer service capabilities, participants are expected to gain valuable skills that they can use in their private and career paths, in particular Etiquette, Manners and Protocol across many areas.
ADVERTISEMENT - CONTINUE READING BELOW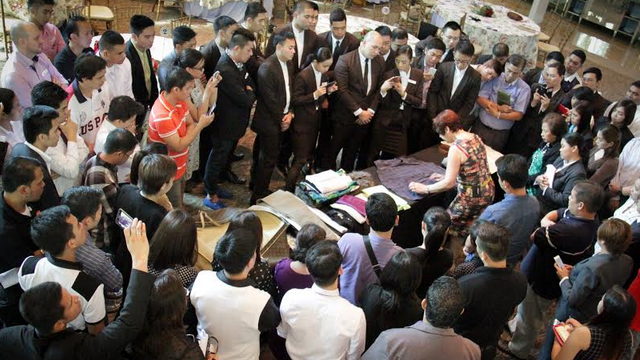 Program highlights 
The certificate courses will highlight the following: Personal Development Skills, Basic Guest Interaction Skills and Communication Skills, Guest Awareness Skills, Personal Guest Care Skills, Specialist Advice Skills, Table Setting and Food Service Skills, Beverage Service Skills, Wine and Beverage Service, Extra Special Guest Service and Guest Suite Skills. 
Each program includes full tuition, 140-page handbook, lapel pin, and a Magnums Butlers International 7 Star Butlers Service Certificate.

Apart from the Essentials of 7-Star Service Training Course and Luxury 7-Star Butler Service Certificate Basic Certificate Course, MBI is also offering 7-Star Service training modules and sub-modules. 
ADVERTISEMENT - CONTINUE READING BELOW

For more info, call ASHA at 907-8642/0917-878-7191. See the complete list of Magnums Butlers' course training programs and modules At ASHA's Website.