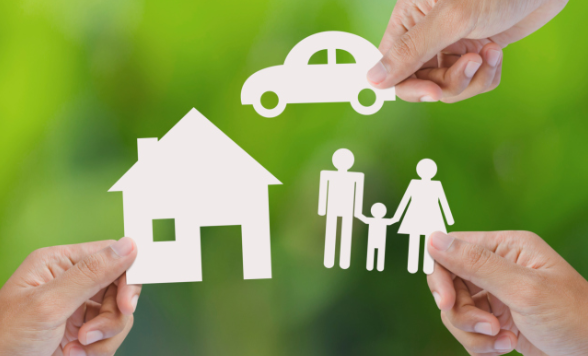 What is the importance of life insurance? In general, consumers will benefit from having a policy because they and their family will be financially secured in case of inevitable occurrences, which might possibly disallow them to continue generating income.
On another point of view, life insurance is an important contributor to nation-building. "The industry's investments are critical contributions to nation-building because a significant amount is invested to government bonds, which fund most of government expenditures and projects," explained Rizalina Mantaring, president of the Philippine Life Insurance Association, Inc. (PLIA), an association of 30 Philippine-based life insurers.
ADVERTISEMENT - CONTINUE READING BELOW
According to Mantaring, who also serves as president and CEO of Sun Life Financial-Philippines, the local insurance industry has been growing since 2010. Significant developments are expected to further bolster it, including: the entry of more foreign lenders into the local market; the lifting of restrictions disallowing a life insurance and a bank to belong to a single financial conglomerate; and the continuously aggressive growth of the microinsurance segment, which is expected to drive inclusive growth as it makes insurance more affordable to more Filipinos.
However, PLIA still sees the need to further reach out to more consumers.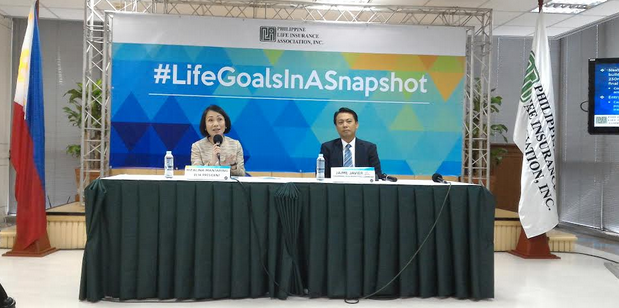 ADVERTISEMENT - CONTINUE READING BELOW
Reaching out to millennials
"The demographics of the Philippines is young, with median of about 23 to 24 years old. We now have to target this age group—mid-20s—and convince them that owning a life insurance policy is right. However, that is a big challenge for us since our products are not very interesting, sometimes even bordering boring," said Jaime Javier, PLIA marketing committee chairman.
"We'll try to engage the youth—the millennials. That's why we're doing a social media campaign so we can have a discussion with them about the value of life insurance in a fun and delightful manner."
In line with this, the national organization of life insurers has rolled out a social media campaign that aims to make more people realize that getting insurance early in life allows an individual to enjoy life at present, while they prepare for the future.
Life Goals in a Snapshot
ADVERTISEMENT - CONTINUE READING BELOW
"#LifeGoalsInASnapshot is a social media campaign involving the popular platforms like Facebook, Twitter, and Instagram," Javier explained. "What we intend to do is to have a contest where anyone can simply upload a photo of their life goals. They have to put a qualifier: what are they doing towards the attainment of those life goals? This is in line with what we want to teach about life insurance—financial planning, financial literacy."
The contest is open to everyone. To join, simply like 'Life Goals in a Snapshot' Facebook page and follow its Twitter and Instagram accounts as well. Upload a photo representing your main life goal and put a caption stating the actions you are taking to reach that goal. Tag the account @LifeGoalsInASnapshot and have at least five of your friends/followers like that entry. Don't forget to use the hashtag: #LifeGoalsInASnapshot.
The contest will run for eight weeks beginning November 16. Each week, an entry with the most likes will win a GoPro Hero4 Silver Edition. For the next two months, PLIA will choose an entry each month based on its own criteria and award the winner with an Apple Watch. 
ADVERTISEMENT - CONTINUE READING BELOW
*****
Main photo from Thinkstock