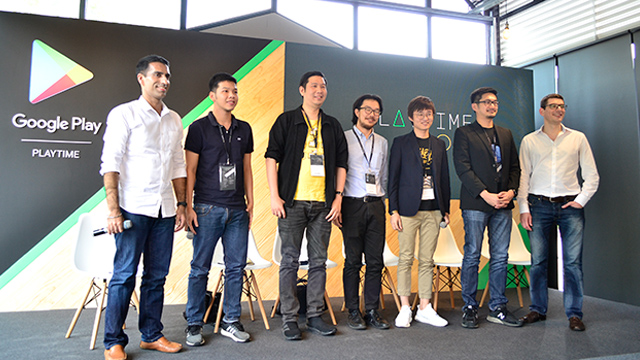 Participants pose for a photo at Playtime 2017, a gathering of app developers and designers organized by Google
Android and Google Play have enjoyed huge momentum in growth in 2016 and 2017. There have been over 82 billion installs across two billion devices in 2016 alone. This has proven financially beneficial for Google Play app developers too, with a 35 percent growth in developers who reported to have reached their goals of more than one million installs per month.
ADVERTISEMENT - CONTINUE READING BELOW
These were just some of the few things discussed in Playtime 2017, where Google Play apps and partners from across Southeast Asia, Australia and New Zealand converged to share their learnings with fellow developers and designers. Over 250 partners registered to attend the event where leading developers met with Google Play leaders to network and continue to learn best practices for building global businesses on Android and Google Play.
James Sanders, Director of Google Play APAC, was eager to share the ways Google Play is helping more developers achieve their targets. One of these is by having more payments methods so that developers can access more customers. For example, customers or users can pay for the apps or in-app purchases using credit or debit cards in over 135 countries, gift cards are available in over 700,000 locations across 30 countries, and PayPal is also supported in over 20 countries.
"Over the last year, the number of buyers on Play has grown by 30 percent," Sanders said. "There is a lot of transactions in the subscription business."
ADVERTISEMENT - CONTINUE READING BELOW
Overall, this has resulted in a 150-percent year-on-year revenue growth for Southeast Asian developers, he added.
Developers share their success stories
Leading developers across Southeast Asia were invited to talk to inspire their fellow developers and designers. The Philippine representative was Howard Go of Mochibits, the two-man company that makes around $10,000 a month.
Related story: These Two Pinoys Makes $10,000 a Month Making Games
Mochibits started in 2010 and initially offered word games, but now, they expanded their success into the brain training market and the .io space.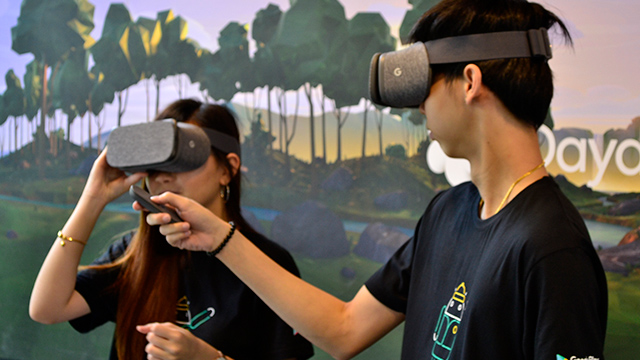 ADVERTISEMENT - CONTINUE READING BELOW
Malaysia's Yiwei P'ng, founder and director of Kurechii, also shared how his independent game studio engaged both local and international users and win awards.
"We aim to create more memorable and high quality games for players worldwide to enjoy," he said.
Kurechii has won numerous international awards such as Grand Prix at the IMGA SEA 2017, Most Popular Game at the Taipei Game Show Indie Game Awards 2016, Best Game at IGF China 2014, Best Mobile Game at the Casual Connect Indie Prize 2014 and more. Kurechii's popular games include the King's League series and Postknight.
"We think our strength is creating content," P'ng said about being able to localize content for different markets.
Another guest speaker was Rokimas Soeharyo, co-founder of Touchten Games, an Indonesian mobile games company founded in 2009. The team has been creating food-related games—from sushi, ramen, to donuts.
"Our users have been enjoying them so much that they have made us top ranking," Soeharyo said.
ADVERTISEMENT - CONTINUE READING BELOW
"I'm a huge believer in our mobile games market," he added, saying that it is anticipated that the market will hit the $53 billion mark by the end of 2018.
Another believer in this potential is Dr. Polapat Udomphol, co-founder and business development director of Ookbee, a digital lifestyle platform that runs digital bookstores and communities that submit user-generated content. Ookbee operates in Thailand, Malaysia, Vietnam and Indonesia and their platforms get more than one billion page views per month.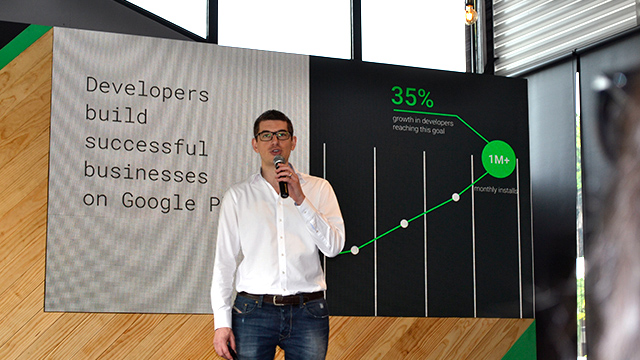 ADVERTISEMENT - CONTINUE READING BELOW
Ookbee used the power of their fan base to grow their content and users. For example, one of their platforms started with just a hundred stories but it has now grown to have over 15,000 stories.
Amanotes is another company that thrives using content, specifically music. Their CPO and Co-Founder Silver Nguyen was also invited to talk about how they leveraged mobile technology to bring everyone the experience of playing instruments via seamless, creative mobile games.
"We use technology to bring music to people," he shared at the event.
One of the most anticipated speakers during the event was Shainiel Deo, founder and CEO of Halfbrick Studios, the game responsible for Fruit Ninja.
Deo talked about his journey to one billion users and beyond by starting with "single screen games your mother can play."
"Never lose the passion for making games, making apps," he told the audience.
Google Play promises support
ADVERTISEMENT - CONTINUE READING BELOW
P'ng shared that it's challenging to sell premium games on mobile but Google Play has recommendations that help developers reach out to players.
He said that developers can also improve games by using Play Store's built-in analytics to do localizations.
Soeharyo also testified to Play's capability to allow developers to reach many people from around the world. He said that the platform helped them realize that developers need to understand local cultures and adapt your games to the local context.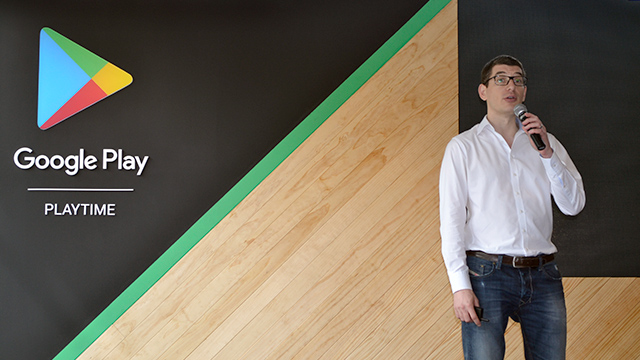 ADVERTISEMENT - CONTINUE READING BELOW
"The key to success is how well you understand your audience and adapt to them," he shared.
For Udomphol, they recommend using these analytics to track metrics so that the games or content could be optimized for different markets. Soeharyo also said that these could be used to get insights from people in different groups.
With the global market in mind, Go suggested to his fellow developers and Playtime attendees that the games have to be intuitive so that it can easily be understood by more markets. Aside from this, he also recommended the game to be searchable by using the right metadata and by not underestimating word-of-mouth marketing.
In terms of searchability, Google Play executives have discussed during the event that they have improved searchability by working on the personalization and engagement of the platform.
They believe that access should never be at the cost of quality so they have also started the efforts of helping developers create games and apps for devices with slower internet.
ADVERTISEMENT - CONTINUE READING BELOW
Kami LeMonds, global head of games merchandising at Google Play, said that the taxonomy of games, as well as ranking, are also being constantly improved.
"We want the platform to be a destination," she said.
There will be new sections such as New Games, Editors' Choice, Premium Games, as well as the option to pre-register to an upcoming game to build a buzz before the launch. There will be editorial curation such as editorial articles, Best of the Year and Award Excellence; new content types such as screenshots and videos, LiveOps and instant apps. Overall, they're developing a content-forward approach on all categories.
Sanders and the rest of the Google Play team assured the developers that there's more in store for them in 2018 and the years to come.
"As a company, we're very proud to help, he said."
*****
Nicai is the marketing head of Rising Tide, a technology solutions company. She is also the Manila Bureau Manager of Probe Media Foundation's Mulat Pinoy-Kabataan News Network and a regular contributor for SPOT.ph. Follow her on Twitter, @nicaideguzman, and LinkedIn, https://www.linkedin.com/in/nicaideguzman 
ADVERTISEMENT - CONTINUE READING BELOW