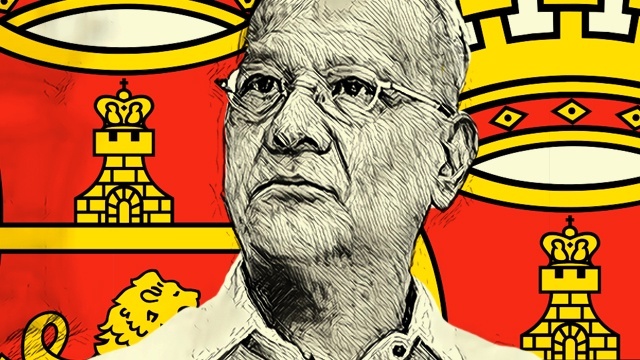 San Miguel Corp. (SMC), one of the country's biggest diversified conglomerates, is offering up to Php20-billion worth of fixed-rate bonds to raise fresh money to pay down debt and finance large-scale infrastructure projects.
The bond offering consists of three tranches with varying repayment periods and coupon rates. Bonds that mature in five years (by 2022) pay 4.8243 percent per year while bonds that mature in seven years (2024) pay 5.2840 percent per year and bonds that mature in 10 years (2027) pay 5.7613 percent.
ADVERTISEMENT - CONTINUE READING BELOW
The bond's coupon rates are higher compared to the yield on other fixed-income assets such as banks' time deposit, which pay an average of only 3.74 percent on placements over two years, according to Bangko Sentral ng Pilipinas.
San Miguel's bonds also pay more than government bonds with similar tenors or maturities. Based on auction results last month, the government's 5-year Treasury Bonds fetched a coupon rate of only four percent. In the last auction in October last year, seven-year Treasury Bonds fetched 3.5 percent. There had been no auction for 10-year bonds in recent years.
However, investments in corporate bonds entail more risks than placing money in savings accounts, which enjoy deposit insurance protection, or in government bonds.
As San Miguel's prospectus itself says: "An investment in the bonds involves a number of risks. The price of securities can and does fluctuate, and any individual security may experience upward or downward movements, and may even become valueless." Investors are encouraged to seek expert advise before buying bonds.
ADVERTISEMENT - CONTINUE READING BELOW
The minimum investment to buy San Miguel's retail bonds is Php50,000. Additional placements can be made in increments of Php10,000. The offering period began last February 14, 2017 and lasts until February 20, 2017.
San Miguel's bond offering is being underwritten by BDO Capital & Investment Corporation, BPI Capital Corporation, China Bank Capital Corporation, ING Bank N.V., RCBC Capital Corporation, SB Capital Investment Corporation and Standard Chartered Bank.
A copy of SMC's final offer supplement can be found on the company's website.
In the first nine months of 2016, San Miguel reported that its net income more than doubled to Php42.9 billion from Php19.1 billion in the same period the year before. It recently proposed to the Department of Transportation to build a Php700-billion airport complex in Bulacan, which will consist of up to six runways. SMC President Ramon Ang said the proposed project does not need funding from the government.
ADVERTISEMENT - CONTINUE READING BELOW
*****
Pauline Macaraeg is Entrepreneur PH's data journalist. Follow her on Twitter @paulinemacaraeg