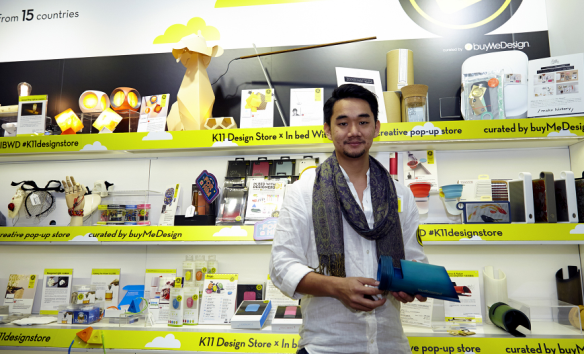 There's another reason to be proud of Loudbasstard™, a local brand of special smartphone speaker mostly made of locally sourced bamboo. Just recently, it received the Highest Design Quality Award from the SPOT Design Awards—organized by BuyMeDesign.com, a Hong Kong-based online curator of cutting-edge designs and products—for its Loudbasstard™ Hybrid product.
ADVERTISEMENT - CONTINUE READING BELOW
Proudly from Cebu, , the Hybrid bested 50 other entries from 15 countries at Awards, a "hub of creativity and wonder" held at the Ovolo Southside Hotel in Hong Kong, where visitors had the opportunity to meet the talented designers and hear their stories first-hand, and to discover and purchase their innovative products."
The SPOT Design Award Judges Panel Winner 2016 was awarded to 26-year-old Koh Onozawa , co-founder, president and CEO of Loudbasstard™, for the "highest design quality and expressing innovation in exemplary form and function" of the Loudbasstard™ Hybrid.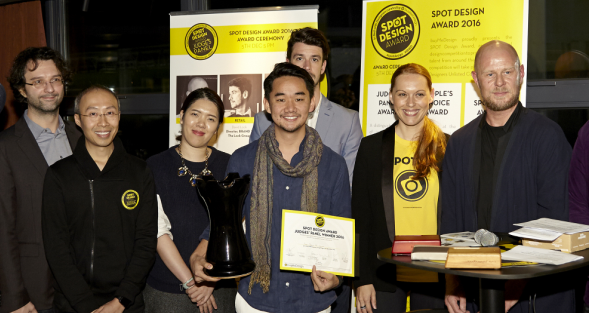 ADVERTISEMENT - CONTINUE READING BELOW
Highest Design Award
Eight distinguished industry experts chose the three best designs during the event, which has been held annually since 2011. Every SPOT Design Award winner is chosen according to the philosophy, innovation, functionality, quality, price range, eco-friendliness, aesthetics, and durability of their designs. This year, they gave the Highest Design Award for Best Overall Product to the creator of the Loudbasstard™ Hybrid.
As the world's first hybrid speaker, the Hybrid is made from sustainable, locally-sourced bamboo and rattan. It has two modes to amplify sounds from a smartphone—first is the passive (non-electric) mode, which uses natural acoustics much like Loudbasstard's world-renowned bamboo amplifier to amplify sound and works immediately when a phone is placed in the Hybrid's slot. In the active (powered) mode, the owner simply puts the phone on top of a blue sensor, and the Hybrid's induction speaker would amplify the sound right away without the need for wires, WiFi, or Bluetooth, making sharing music fun and convenient
ADVERTISEMENT - CONTINUE READING BELOW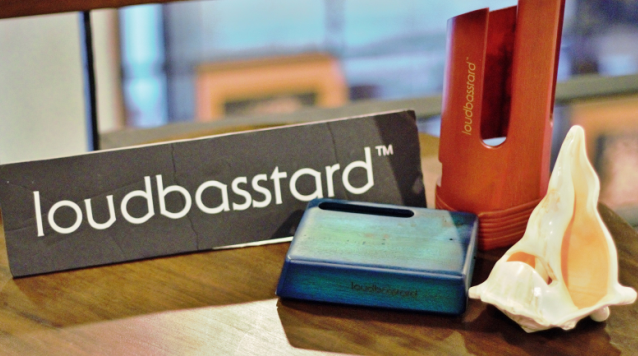 Social and environmental advocacy
More than just innovation, Loudbasstard™ also emphasizes social and environmental impact. His family having hired deaf people in their home growing up, Onozawa gives back by partnering with the Philippine Accessible Deaf Services group, an NGO, for several initiatives that benefit the deaf community in Cebu—including helping them to read and write in English, a useful skill for exploring the world. "It's very hard for the deaf to assimilate into society," Onozawa says, "and applying for jobs to companies, for example, would be very difficult."
ADVERTISEMENT - CONTINUE READING BELOW
Loudbasstard™ provides coexisting space for the NGO and the enterprise, for shared ownership and sustainability. Onozawa even disclosed that the partnership they have with the deaf community is more than just a mere corporate social responsibility project.  
The company has another upcoming innovation, which utilizes discarded conch shells and transforms them into graceful, elegant speakers. Onozawa recalls seeing hundreds of conch shells lying around in a Caribbean beach, about to be buried under the sand to decompose. He offered to buy them, and after some modifications to take advantage of the natural acoustic properties of the conch shells and adding the Loudbasstard™ touch, the Conch Amplifier™ was born.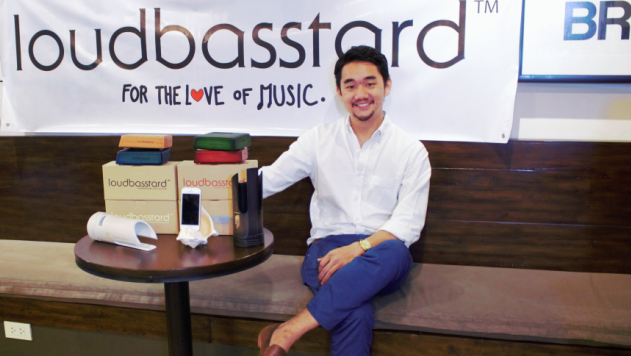 ADVERTISEMENT - CONTINUE READING BELOW
*****
"Modern day Bayanihan; - our success comes from empowering each other forward. As a people, country, and planet. " Onozawa relates. Indeed, just like their award-winning Hybrid, we can expect only the best from this company that does it all "for the love of people and music"
The Loudbasstard™ Hybrid is available in top design stores in the USA, Europe and Philippines, or online at www.buyMeDesign.com and www.loudbasstard.com. To pre-order the Conch Amplifier, send an email to [email protected]
*****
About Loudbasstard™
Loudbasstard™ is a highly-innovative and socially conscious Filipino brand based in Cebu, Philippines. Dubbed "The Little Bamboo That Could," Loudbasstard™ produces the world-renowned bamboo amplifiers that are eco-friendly and elegantly stylish, too.
In 2012, they launched Note-for-Note, a project wherein they donated musical instruments to schoolchildren to promote the love of music. On their third anniversary this 2015, they celebrated by launching a deaf-inclusive advocacy, partnering with several NGOs here and abroad, to benefit the deaf community in Cebu.
ADVERTISEMENT - CONTINUE READING BELOW