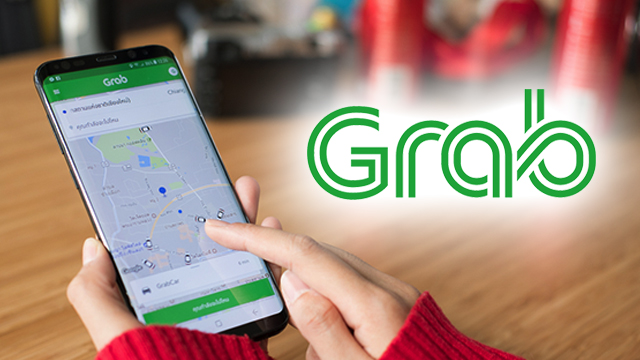 The Land Transportation and Franchising Board (LTFRB) has ordered ride-hailing giant Grab to limit its allowed maximum fare price surge from 100 percent to only 50 percent of the regular fare, according to a Facebook post of the company's country head in the Philippines.
Grab relies on the fare price surge mechanism to entice its drivers to accept bookings amid worse-than-expected traffic conditions, which tend to reduce their earnings as they spend more time on each trip.
Currently, the price surge cap is 100 percent, which allows Grab to charge twice the normal fare. For example, a Php200 normal fare can rise to a maximum of Php400 because the price surge cap is 2x or 100 percent. Following the LTFRB's order, the price can only surge up to maximum of Php300. That is 1.5x or 50 percent more than the normal fare of Php200.
Ever since Grab and Uber announced their multi-billion merger in Southeast Asia on March 26, their customers in the region, including the Philippines, have aired worries over the looming monopoly of Grab. Filipino commuters in particular have complained over the alleged increase in Grab's fares in the past two weeks.
"Mga Ka-Grab, kailangan natin sumunod sa utos ng LTFRB. Sa lalong madaling panahon, ibababa natin ang surge cap from 2x to 1.5x," Grab Philippines Country Manager Brian Cu posted on his Facebook account on Wednesday. "Nais po namin ipabatid sa inyo that it's not easy for us to do this, as we are also impacted. However, let us be one in this decision. Kailangan po natin sundin at igalang ang order na ito ng ating regulators and work with them for a better transport tomorrow." (To my Co-Grab [drivers], we need to follow the order of LTFRB. Effective immediately, we will drop our surge cap from 2x to 1.5x. We want to let you know that it's not easy for us to do this as we are also impacted. However, let us be one in this decision. We have to follow and respect the order of our regulators and work with them for a better transport tomorrow.)
ADVERTISEMENT - CONTINUE READING BELOW
According to a report aired by CNN Philippines, the LTFRB's order to limit Grab's price surges is deemed effective until new transport network companies (TNCs) enter the market. In a previous interview with reporters, LTFRB Board Member Aileen Lizada said five companies are applying for TNC accreditation.
Meanwhile, the transport regulator has also ordered Uber to cease and desist its operations as a TNC by April 16, or more than a week after the date the US ride-hailing company originally planned to deactivate its app in the Philippines, which is April 8. Uber has agreed to extend the availability of its app in the country in response to an order from the Philippine Competition Commission (PCC) to do so while it conducts a review of the merger agreement.
Related: Anti-Trust Body Orders Uber to Continue Operations Beyond April 8 in PH
The anti-trust body has not yet replied to requests for comment on how the new LTFRB order will affect its instructions to the two ride-hailing companies to continue independent and separate operations while it complete its assessment of the deal.
Lizada has been critical of the PCC's order for Uber to continue making its app available beyond April 8. In an interview with DZMM on Monday, April 9, the LTFRB official said commuters' safety might be jeopardized as Uber has stated the company no longer has enough staff in the country to support its operations.
However, during the LTFRB hearing on Wednesday, April 11, Uber's legal counsel said the company has enough support personnel to accommodate complaints from customers until its last day of operations on April 15.
Related: Uber App Still Works in PH But Has Limited Functionality, and Little or No Support
*****
Elyssa Christine Lopez is Entrepreneur.com.ph's staff writer.