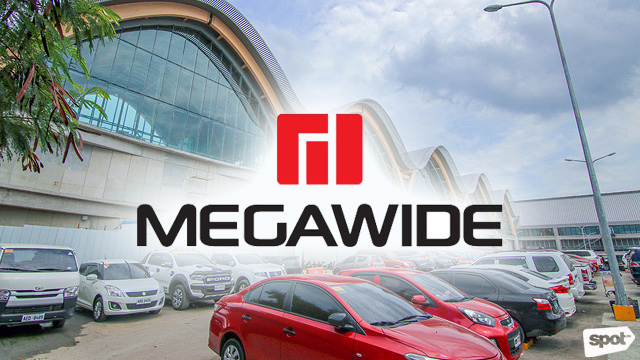 Megawide Construction Corporation posted a 10-percent net profit growth in the first half of the year, the diversified engineering and infrastructure company announced in a disclosure to the Philippine Stock Exchange (PSE) on Wednesday, August 15.
Megawide's consolidated net earnings grew to Php1.26 billion in the first six months of 2018 compared to Php1.15 billion in the same period last year. The company attributes this growth to its airport business segment, which contributed 65 percent to its consolidated net profits. The remaining 35 percent came from its construction business segment.
ADVERTISEMENT - CONTINUE READING BELOW
Related story: (LOOK) One-Of-A-Kind Experience Promised in New Cebu Airport 
"The growth was propelled by the strong performance of the Mactan-Cebu International Airport (MCIA), which saw an increase in passenger numbers as it opened more flights to China in the first half of the year," the company explained.
President Rodrigo R. Duterte led the inauguration of MCIA Terminal 2 last June 7. Dubbed as the "country's first resort airport," Duterte also called it "the most beautiful airport in the country today" in his speech at the event.
Related story: President Duterte To Inaugurate Aquino Admin' Biggest Airport PPP Project 
The company recorded a 14-percent increase in its airport operations revenues to Php1.32 billion in the first half of the year, driven by the 12-percent increase in passenger volume. As well, its airport merchandising revenues grew more than five-fold in the period to Php273.2 million.
"We remain optimistic about the Company's continued strong performance in 2018. Our growth prospects continue to be promising with the addition of more routes at Mactan-Cebu International Airport (MCIA) and the numerous opportunities in the construction segment," said Megawide Chairman and CEO Edgar Saavedra. "We are also continuing to boost our order book levels to ensure a more stable revenue pipeline in the next three years, at least."
ADVERTISEMENT - CONTINUE READING BELOW
Related story: (LOOK) The Making of the Country's First Resort Airport 
As of August 15, Megawide ranks as the third biggest property listed firm by market capitalization, following real estate giants SM Prime Holdings Inc. and Ayala Land Inc.
Related story: How the MCIA Terminal Will Help Decongest PH's Second-Biggest Airport 
*****
Pauline Macaraeg is Entrepreneur PH's data journalist. Follow her on Twitter @paulinemacaraeg