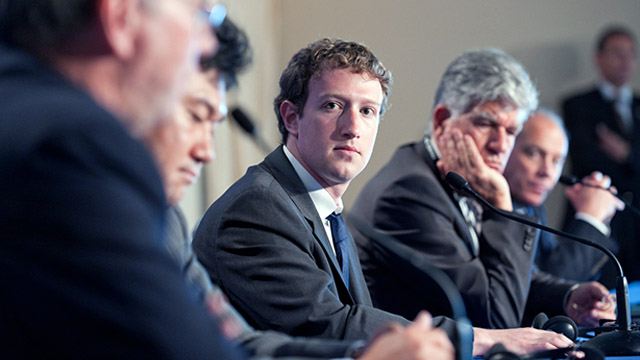 Mark Zuckerberg, the billionaire founder of Facebook who dropped out of Harvard, went back to the university last Thursday to deliver the commencement address for the class of 2017.
The 33-year-old, whom Forbes magazine said is the world's fifth richest person and is worth over $63 billion, also received an honorary Doctor of Laws degree.
ADVERTISEMENT - CONTINUE READING BELOW
In his speech, Zuckerberg talked about finding a sense of purpose and making sure that everyone else finds theirs as well.
"Purpose is that sense that we are part of something bigger than ourselves, that we are needed, that we have something better ahead to work for. Purpose is what creates true happiness.
"But it's not enough to have purpose yourself. You have to create a sense of purpose for others."
He spoke about the pressures he felt during the early years of Facebook, and how hard it was when almost all his advisers and members of his management team wanted him to sell the company.
"Nearly everyone else wanted to sell," he said. "Without a sense of higher purpose, this was the startup dream come true. It tore our company apart. After one tense argument, an advisor told me if I didn't agree to sell, I would regret the decision for the rest of my life. Relationships were so frayed that within a year or so every single person on the management team was gone."
ADVERTISEMENT - CONTINUE READING BELOW
Watch the full speech below, or read it in full in his Facebook page. 
*****