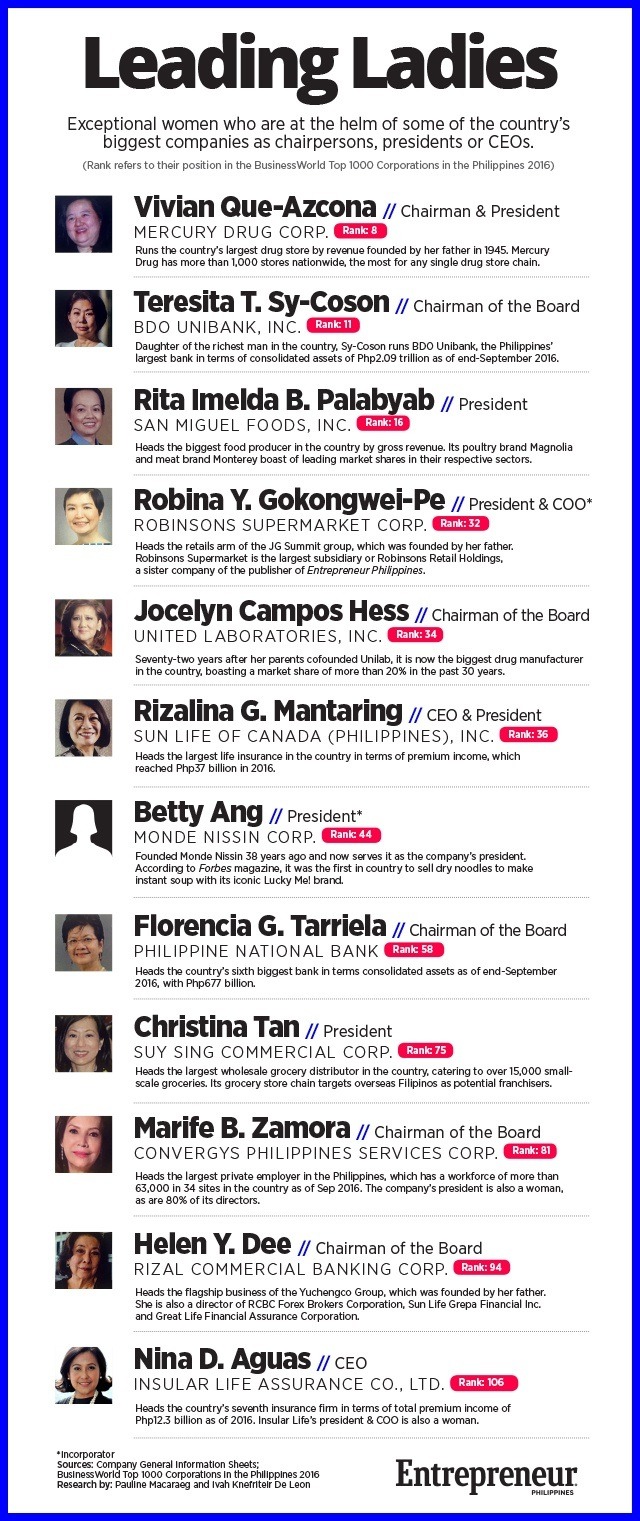 Enterprises headed by women as chairperson, president or CEO account for only nine percent of the country's biggest 100 or so companies by revenue. 
But these exceptional women chief executives are on top of some of the Philippines' biggest companies. These include its largest drugstore chain, biggest bank, biggest life insurance company, biggest food producer and biggest drug manufacturer.
ADVERTISEMENT - CONTINUE READING BELOW
In the accompanying infographic, Entrepreneur Philippines lists and briefly describes the exceptional Filipino women who head some of the country's 100 biggest corporations either as chairperson, president and/or CEO. In cases where both chairperson and president/CEO are women, we included only the chairperson.
Related story: Know Any Big PH Firms Where Women Are Majority of Board Members?
*****
Pauline Macaraeg is Entrepreneur PH's data journalist. Follow her on Twitter @paulinemacaraeg. With additional research by Ivah Knefriteir De Leon