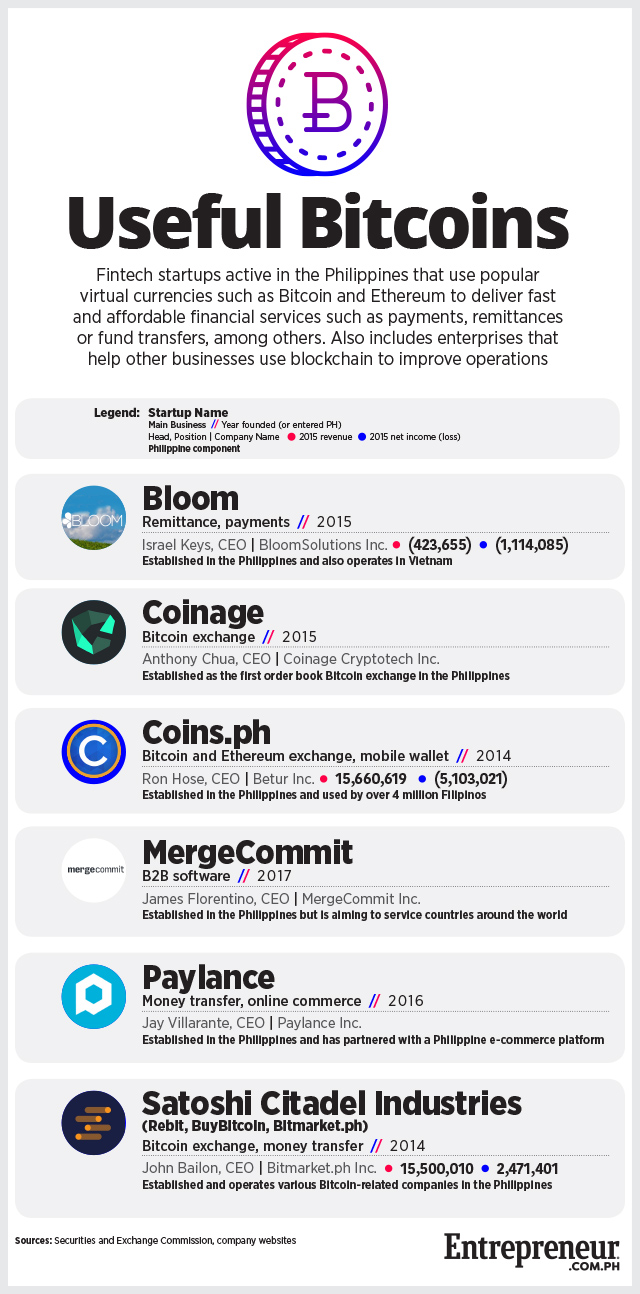 "It is 1995 and Web 1.0 all over again."
This was the description of Nico Jose "Nix" Nolledo, the chairman and CEO of listed consumer tech company Xurpas, when talking about the current state of cryptocurrencies and blockchain. The new technology has quickly risen in popularity ever since its inception in 2009, and for the tech veteran, it is reminiscent of how the internet grew in the 1990s.
ADVERTISEMENT - CONTINUE READING BELOW
"In 1994, there were 20 million online users in the world; in October of 2017, there were roughly 17 million active crypto wallets," said Nolledo at an event held by the Shareholders' Association of the Philippines (SharePHIL) last March 12. "In 1995, the value of all internet companies in the world put together, led by Netscape, was worth $60 billion; today, about $62 billion worth of utility and security tokens (exist)."
"We know what happened to the internet," he added. "We're not sure what will happen to the blockchain, but there is a very real possibility… that we are able to create an Internet 2.0 revolution over here."
Related story: 3 Truths and Myths About Cryptocurrency in PH, According to BSP Governor Espenilla
Indeed, much has already happened since cryptocurrency and blockchain technology began being used in the Philippines in the early 2010s. While usage remains low—adoption rate stood at 2.9 percent according to a 2017 report by the Financial Times—that hasn't stopped a number of local fintech startups to enter the space and innovate using the new technology.
ADVERTISEMENT - CONTINUE READING BELOW

Blockchain-powered companies in the Philippines first took the form of Bitcoin exchanges, allowing users to trade pesos for Bitcoin similar to a money changer. These have since diversified into providing various financial services, from mobile wallets to money transfers.
In 2017, the Bangko Sentral ng Pilipinas (BSP) began issuing virtual currency exchange licenses, recognizing these exchanges as remittance and transfer companies registered under the Anti-Money Laundering Council. To date, only two companies have been given these virtual currency exchange licenses: Coins.ph and Satoshi Citadel Industries (SCI).
ADVERTISEMENT - CONTINUE READING BELOW
Aside from Coins.ph and SCI, Entrepreneur Philippines found four other companies that all use established cryptocurrencies and blockchain technology as a core part of their businesses, which you can find in the infographic above.
Related story: What You Need to Know About PH's Bitcoin and Cryptocurrency Startups
Not long after Bitcoin and other large cryptocurrencies became popular, a new trend emerged among companies—creating and issuing their own virtual tokens. Often used as a medium of exchange within a company's own platform or as a way to access a company's services, these tokens are sold and distributed through a process known as an initial coin offering (ICO). In an ICO, these virtual tokens can be purchased with larger cryptocurrencies such as Bitcoin and Ethereum, following exchange rates set by the company issuing the token.
Business Insider UK reported that there were over 430 successful ICOs in 2017, raising a total of $5.6 billion. Only a few of these involve Philippine startups or companies that have set up Philippine offices. Entrepreneur Philippines found 12 such startups that have launched ICOs or have mentioned plans of holding one, which are listed in the infographic on this page.
ADVERTISEMENT - CONTINUE READING BELOW
The growing number of companies launching ICOs and getting into blockchain technology shows a lot of promise for the cryptocurrency ecosystem in the country. While it remains to be seen if Nolledo's prediction of an "Internet 2.0 revolution" would happen, it is clear that many local startups are seeing huge potential in innovating with the technology.
*****
Lorenzo Kyle Subido is a staff writer of Entrepreneur PH