Dusit Thani Residences in Davao is the first residential project with the Dusit Thani brand in Southeast Asia
Real estate is a tough and crowded industry, but Tomas Lorenzo thinks he has a leg up on the competition. The 48-year-old president of Torre Lorenzo Development Corp. (TLDC), the company that is building what could be Davao City's most luxurious property project, has a knack for capitalizing on emerging trends ahead of everybody else.
ADVERTISEMENT - CONTINUE READING BELOW
In June 2015, long before former Davao Mayor Rodrigo Duterte became Philippine president, instantaneously transforming the city into the country's de-facto power center, TLDC announced it was investing Php4 billion to build three luxury property projects. These are the Dusit Thani Residences, dusitD2 Hotel and Lubi Plantation Resort.
"How scary—high-end," just about summed up the comments that he heard about the project almost two years ago, he recalls in an interview. "Even the big guys, they're only putting up their mid-priced brands in Davao. They're not selling high-end there. Only now when we started are they doing it. But they're scrambling."
Unlike the big property developers, Lorenzo is a Mindanao native who has a good feel of the region's economic pulse. "I'm from Mindanao and I can tell you that people there have money. As early as five years ago, flights were always full, even in business class. And hotels were always full. All it took was one small convention by some mid-size company and all the hotel rooms were booked. Even in our own companies, when we bring in our expats, we can't find a decent place for them to stay long-term."
ADVERTISEMENT - CONTINUE READING BELOW
Even ahead of the expected full completion of TLDC's projects next year, it now appears that Lorenzo's big bets are paying off.
"Sales are good. We're selling the residences. And the first ones that were sold out were the biggest units, which are three-bedroom units. We have people who bought the biggest units," he says.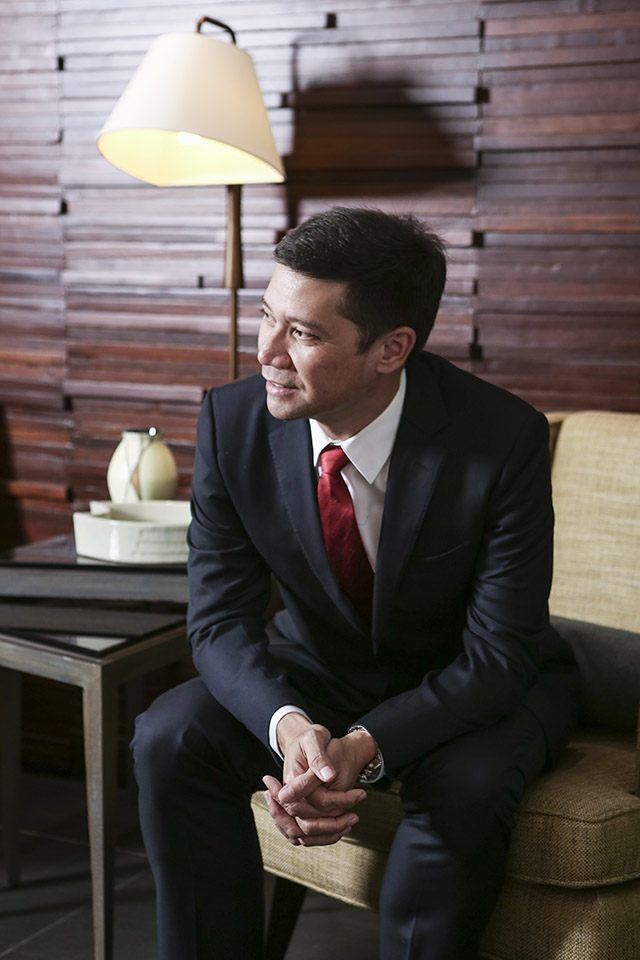 ADVERTISEMENT - CONTINUE READING BELOW
Tomas Lorenzo, President of TLDC, is the youngest child of legendary sportsman and business executive Luis Francisco "Moro" Lorenzo and Alicia Lorenzo
Given the buoyancy of the real estate market, that may seem unremarkable until one realizes that Lorenzo is talking about residential units that cost from Php30 million to Php35 million each.
"We're priced the same as BGC," Lorenzo says, referring to Bonifacio Global City in Taguig City where some of the country's most expensive pieces of property are located. "Imagine BGC prices in Davao."
That should help boost TLDC's revenues, which fell to Php277.1 million in 2015 from Php587.1 million the year before on slowing condominium sales, according to company financial statements filed with the Securities and Exchange Commission. Rising recurring income from rentals and management fees, which rose almost five times to Php25.2 million in 2015 from 2014, should also help drive overall revenues higher.
It's not the first time that Lorenzo has demonstrated an uncanny ability to spot trends early. He first made a name in real estate in the early 2000s with Torre Lorenzo, a 21-story condominium building near De La Salle University in Manila. He was only 25 years old then.
ADVERTISEMENT - CONTINUE READING BELOW
The concept of providing a secure and well-maintained residence for university students proved so successful the company is replicating it in five other locations. The first three are 2Torre across the Henry Sy building of DLSU along Taft Avenue in Manila, Torre Central near the University of Santo Tomas and Torre Sur in Las Piñas right beside the University of Perpetual Help. Soon to be launched are Torre Malvar beside UP Manila and one near La Salle Dasmariñas, Cavite.
The inspiration for residential condos catering to university students came from Lorenzo's days as a student pursuing his MBA at the Wharton School of the University of Pennsylvania in the US. "You had very nice university residences there, so I said, why don't we have that in the Philippines? How come all my friends in dorms stay in really horrible, dingy places?"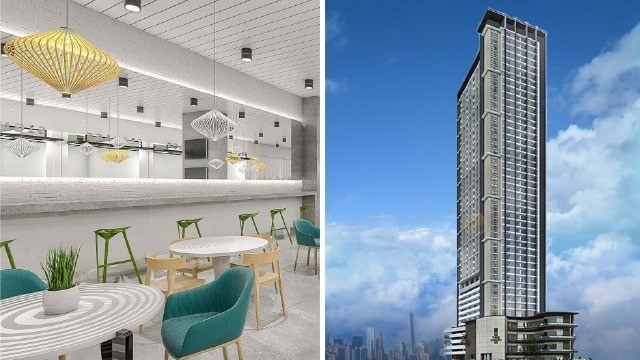 ADVERTISEMENT - CONTINUE READING BELOW
Artist's perspective of TLDC's planned 3 Torre Lorenzo project
Many property developers then didn't think the students, who were mostly from the provinces, staying in the ill-equipped dormitories were a good market for condominiums. "Just because they lived in the province didn't mean they didn't have any money," he says, explaining how he spotted the opportunity back then. "It's just that they had no choice."
The youngest in a brood of eight, Lorenzo comes from one of Mindanao's wealthiest and most prominent families. His late father, Luis Francisco "Moro" Lorenzo, was a basketball legend in the 1950s after whom the Ateneo de Manila University sports center was named. He later became a manager of one of Asia's biggest pineapple plantations, Del Monte Packing Corp., and eventually founded his own agribusiness company, Lapanday Agricultural Development Corp. in the 1980s.
Eldest brother Luis "Cito" Lorenzo was agriculture secretary under the Arroyo administration, while another brother Martin was president and CEO of Macondray & Co. and former chairman of the Pancake House Group, which was later sold to the Max's Group. Sister Rica Lorenzo-Davila is the current chair of the family's holding company, Lapanday Holdings Corp. His other siblings have all established careers within and outside the family enterprises.
ADVERTISEMENT - CONTINUE READING BELOW
Lorenzo is quick to belie common thinking that he and his siblings had a privileged upbringing. "We were comfortable but we didn't have a luxurious lifestyle," he says. "When we moved to Manila we were sharing one car, all the kids, so if you didn't want to ride with everybody else, you took the bus or jeep. If I wanted to buy anything extra, like for school supplies, I would walk to the San Andres market."
Lorenzo knew early on that he wasn't the corporate type. After completing his graduate degree, Lorenzo co-founded a separate real estate company, Torre Lorenzo Holdings, in 1996 with some family members rather than work for the main family property firm, Lapanday Properties Philippines. Torre Lorenzo Holdings owns about half of TLDC while Lapanday Properties owns the other half.
"At the time, no one was talking about entrepreneurship," he says. "Everyone was investment banking this, and corporate that. People said, 'What?! You're doing your own thing?' But it makes you stand out. So that was my guiding principle. You have to stand out in anything that you do, because if you're going to follow the herd, you'll only go as far as the herd goes."
ADVERTISEMENT - CONTINUE READING BELOW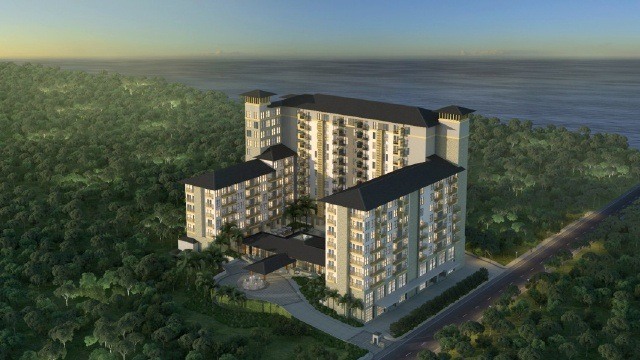 The Dusit Residences in Davao is planned to be the most upscale hotel and residential development project in the southern city
After the success of his student-oriented condominiums, Lorenzo embarked on a series of property projects that sought to address what he considered the unmet need for venues for big family and corporate events in provincial cities.
ADVERTISEMENT - CONTINUE READING BELOW
"I talk to OFWs and many of them come home for vacations or want to come home for good," he explains. These balikbayans attend events like their nephew's graduation, and often, they celebrate it in a restaurant or at a hotel in the nearest big city."
That's how Lorenzo came up with Tierra Lorenzo, a mixed-use complex situated in key cities around the country. It typically includes an events venue, hotel and condominium. The first one is in Lipa City and future locations include Baguio City and San Fernando, Pampanga.
"We don't invent, we repurpose," Lorenzo says of his company's approach to innovation. "You're only as good as your last project. We just try to be a quality and innovative real estate company."
All in all, TLDC has lined up about 20 projects until 2020 requiring an investment of about Php30 billion. In a sign of the company's healthy cash flows, Lorenzo says an initial public offering is not in the works in the next couple of years, although that is an option after 2020.
ADVERTISEMENT - CONTINUE READING BELOW
 *****
Paul John Caña is the managing editor of Entrepreneur PH