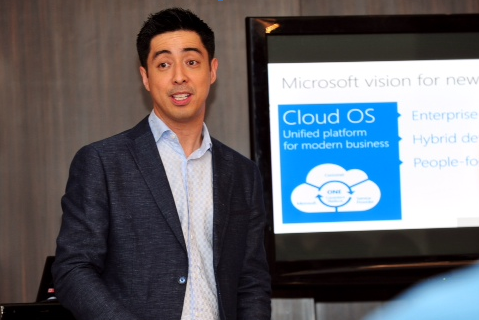 <>Microsoft Philippines has announced the launch of SQL Server 2014. This new solution enables Microsoft to deliver the most comprehensive data platform to organizations looking to harness greater business value from their information today.
Nations, businesses, and communities are living in a mobile-first and cloud-first world surrounded by technologies that are increasingly connected. In this new world of ubiquitous computing, data is the fuel for intelligent systems and services to improve how we work, live, and play. Microsoft envisions a world where we are surrounded by intelligent computing, ushering in an era of ambient intelligence.
SQL Server 2014, the latest version of the world's most widely deployed database, is the foundation of Microsoft's comprehensive data platform. It delivers breakthrough performance for mission-critical applications. Using in-memory technologies, SQL Server 2014 drives faster insights from any data for any user with familiar tools like Excel, and is a resilient platform for building, deploying, and managing solutions that span on-premises infrastructure and cloud.
To complement this, Microsoft will also be offering a limited public preview of the Microsoft Azure Intelligent Systems Service and Analytics Platform Systems (APS). The new Azure service helps customers embrace the Internet of Things and securely connect to, manage, and capture machine-generated data from sensors and devices, regardless of operating system. APS, on the other hand, combines the best of Microsoft's SQL Server database and Hadoop technology in one low-cost offering that delivers "big data in a box."
Built for the era of ambient intelligence, Microsoft's comprehensive data platform includes new Internet of Things capabilities and provides customers the building blocks they need to combine all of their data, analyze it for insights, and quickly deliver those insights to people who can take action.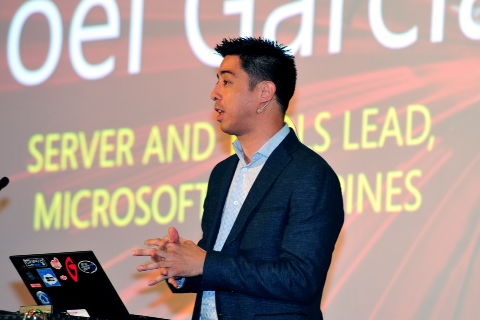 These new solutions build upon 12 months of innovation – including Power BI for Office 365, a cloud-based, self-service business intelligence solution with groundbreaking natural language capability; Azure HD Insight for elastic Hadoop in the cloud; PolyBase to bring structured and unstructured data together in a data warehouse appliance; and Power Query for Excel, which makes it easier for people to discover data – to deliver the most comprehensive data platform with real-time performance built into everything.
Joel Garcia, Server and Tools Business Group Lead of Microsoft Philippines said: "Data is the currency of business, and Microsoft is helping companies increase the return on that currency by connecting data across their company, connecting it to the world's data, enriching it through analysis and delivering insights to as many people as possible – as quickly as possible. At Microsoft, our goal is to bring Big Data insights to a billion people through secure, scalable and easy-to-use enterprise-class tools."
"Customers who take a comprehensive approach to their data projects realize a higher data dividend than customers who take a point-by-point approach," said Dan Vesset, Program Vice President, Business Analytics and Big Data, at IDC. "This new research shows that by combining diverse data sets, new analytics and insights to more people – at the right time – businesses worldwide can tap into a more than trillion-dollar opportunity over the next four years."
New research commissioned by Microsoft and conducted by IDC indicates in 2,000 mid-sized and large organizations in 20 countries worldwide state that organizations that approach to data could realize an additional 60% return on their data assets. By putting in place a holistic approach to data that spans datasets, and analytics, businesses could realize a "data dividend" of roughly US$278 billion in additional revenue, lowered costs and improved productivity over the next four years. Data is the currency for business today; there is clearly a need for solutions that enable businesses to harness greater value from them.
ADVERTISEMENT - CONTINUE READING BELOW