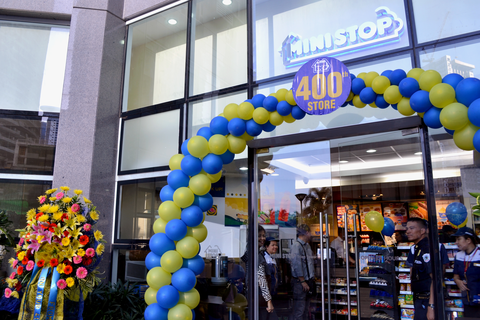 Ministop continues to expand its network of 24-hour convenience stores nationwide. On Thursday, February 27, its local operator opened the 400th location of the brand in the country. The newest Ministop store is strategically nestled at the ground floor of residential condominium Trion Towers in Bonifacio Global City (BGC).

The newest store is extraordinarily homey as it features the new look of the Ministop interior. It is characterized by its warm interiors, complementing a more hip and new design that is obviously facilitating more pleasurable dining and shopping experience for customers.

Robinsons Convenience Stores Inc (RCSI), the local franchise holder of Ministop in the country, said the store's location is strategic. The 400th store is in BGC, which is set to become a premier commercial and business district.

RCSI is in turn under the publicly listed Robinsons Retail Holdings Inc (RRHI). In a recent disclosure to the Philippine Stock Exchange, RRHI said it is aiming to operate more than 500 Ministop stores by the end of the year. That means it is up to build and open more than a hundred more across the country in the coming months.

The first Ministop store was opened in December 2000 under a joint venture between Japan-based Ministop Co Ltd and Mitsubishi Corp. After 14 years in the business, it is currently the second biggest convenience store chain across the Philippines.

RRHI, part of the Gokongwei Group, is also the company operating Robinsons Department Store, Robinsons Supermarket, Handyman Do It Best, True Value hardware, Robinsons Appliances, South Star Drug, Saizen specialty store, Topshop, and Toys R Us.

For all local entrepreneurs, Ministop is up for franchising. To know more about this business opportunity, check its online directory listing here.
ADVERTISEMENT - CONTINUE READING BELOW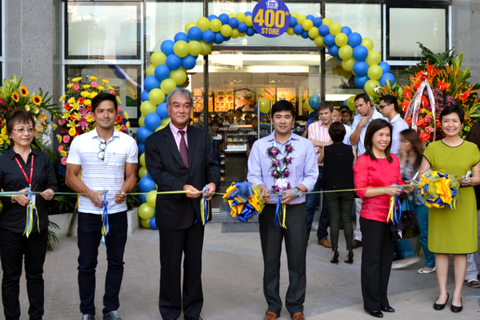 Photo shows (from left to right): Roena P. Sarte--Ministop General Manager; TV/movie actor Dennis Trillo; Yoshio Amano--General Manager Mitsubishi Manila Branch; Jeorge Bocobo--Deputy Administrator, Public Affairs of Taguig; Joy P. Schallenberg--President/Owner of Hans Gourmet, Inc., Beatrice Kitchen, and Jefe de Coccina; and Robina Gokongwei-Pe--President and COO Robinsons Retail Holdings Inc.


ADVERTISEMENT - CONTINUE READING BELOW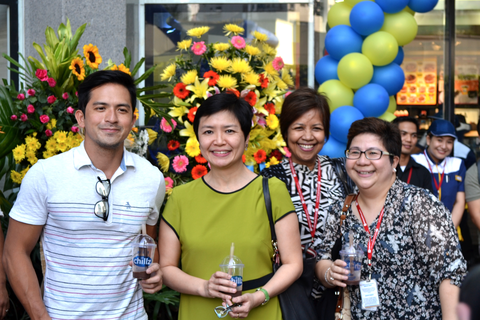 Photo shows (from left to right): Actor Dennis Trillo; Robina Gokongwei-Pe--President & COO Robinsons Retail Holdings Inc.; Ligaya Rase--Ministop Senior Training Manager; and Donna M. Leoncio--AVP Merchandising.