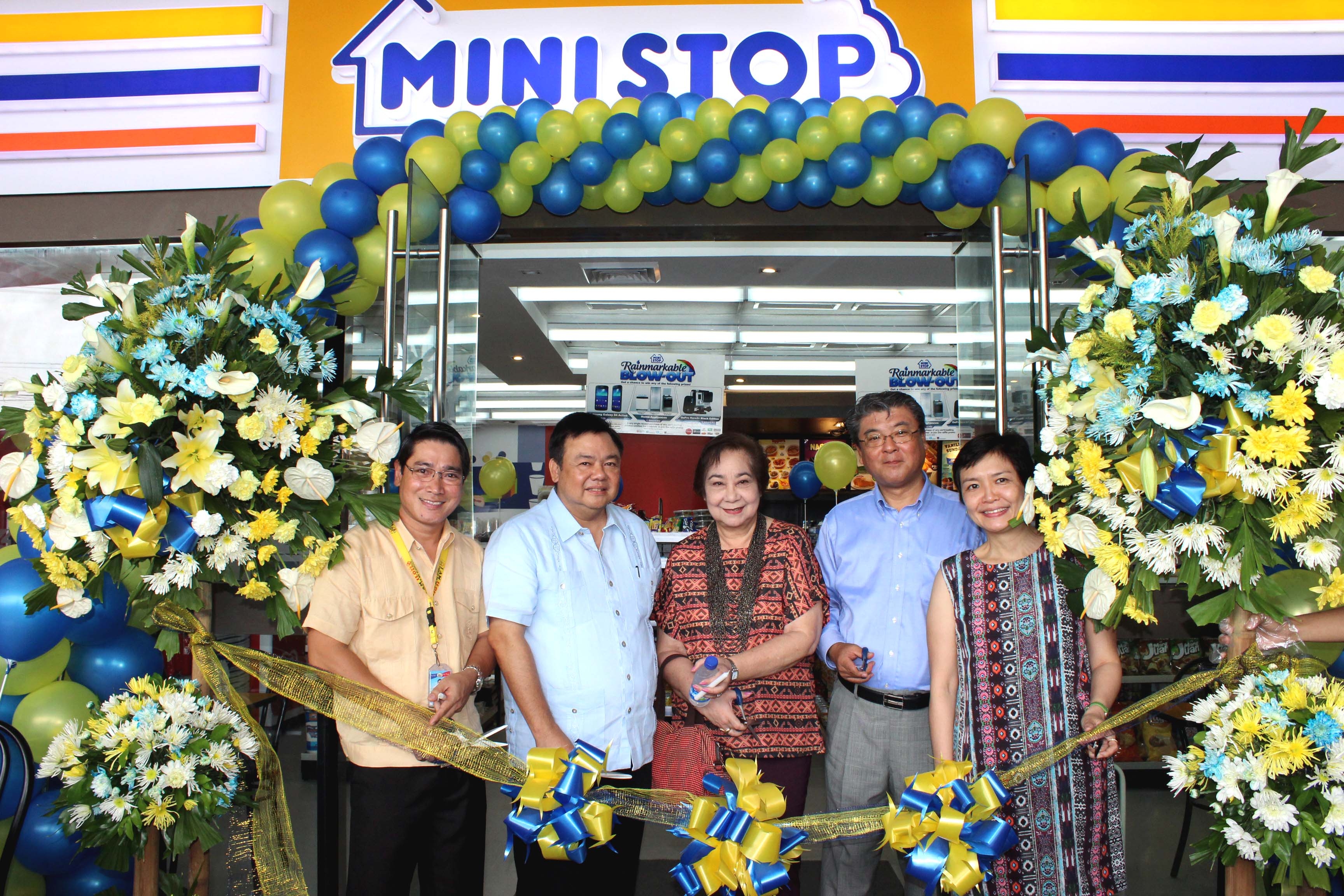 Ministop, one of the country's leading and fastest-growing 24/7 convenience store chains, continues to expand its presence across the country with the opening of its first two stores in Iloilo City---at Robinson's Place Iloilo and La Paz, Iloilo.

The inaugural ceremonies commemorating the opening of the stores were held at the Ground Floor, Ledesma Wing, of Robinson's Place Iloilo and IPSTA Building, Luna Street in La Paz. Iloilo is the second province in the Visayas region where Ministop will have stores. Ministop first got into Cebu in the in 2012. It now has twelve stores in the province.

Having been in partnership with Japan's Ministop Co. Ltd. for 14 years, Ministop Philippines is now ranked as the second largest convenience stores chain in the country, both in terms of store count and system-wide sales. It takes pride of its wide variety and range of affordable quality food products and excellent customer service. Ministop, managed by Robinsons Convenience Stores, Inc. (RCSI), now boasts of over 400 stores nationwide. It is set to open around 100 more new stores this year.

Known for offering a wide assortment of affordable groceries and ready-to-eat products such as fried chicken, kariman, chillz, rice toppers, soft served ice cream, dimsum, sandwiches, pastas, pastries, salads and cakes, Ministop sets itself apart from its competitors with its in-house kitchen facility that churns out freshly cooked ready-to-eat products 24/7. Ministop's best-selling and well-loved products include Uncle John's Fried Chicken and Ham and Cheese Kariman.

ADVERTISEMENT - CONTINUE READING BELOW
Are you considering owning and operating your own Ministop franchised store? Check out its online directory listing here.