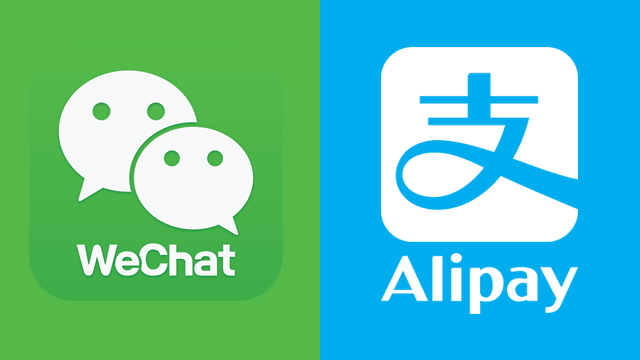 Listed telecommunications firm PLDT Inc. has announced that its digital technology arm, Voyager Innovations, will be taking in investments worth up to $175 million (Php9.5 billion) from a group of investors led by Chinese tech giant Tencent Holdings and global private equity firm KKR.
"The new external funding in Voyager Innovations marks the largest investment to date in a Philippine technology company," wrote PLDT in a press release dated October 4. "With the global expertise and fresh capital from the new investors, Voyager Innovations will enable greater access to mobile payments and the internet as a whole for the country's population."
ADVERTISEMENT - CONTINUE READING BELOW
Voyager's services include PayMaya, a mobile wallet and payments platform; Smart Money, a mobile-powered domestic remittance service; and Lendr, a digital micro-lending platform. There are over eight million accounts between PayMaya and Smart Money, while Lendr has disbursed Php35 billion in loans.
PLDT also clarified that it will retain majority ownership of Voyager, saying that the group of investors will be receiving "a substantial minority stake in the Philippines' leading digital technology company" by purchasing newly issued shares. The companies expect to close the transaction before the year ends.
"This is a watershed moment not only for Voyager Innovations but also for the Philippines," said Orlando Vea, Voyager's president and CEO, in a statement. "With this investment by KKR and Tencent, we will trigger an inflection point in digital adoption and financial inclusion in the country."
Vea's optimism isn't unfounded, as Tencent is best known as the developer of WeChat, a messaging platform turned "superapp" that has been credited with sparking the cashless revolution in China. According to a Business Insider article, over 900 million Chinese use WeChat Pay every month.
ADVERTISEMENT - CONTINUE READING BELOW
Related story: 3 Lessons PH Can Learn from China's Fintech and E-Commerce Revolution
The same article mentions its closest competitor, Alipay of Chinese e-commerce firm Alibaba, as having 500 million monthly active users. Together, both WeChat Pay and Alipay control 92 percent of China's mobile payments market.
And it seems like they're bringing the battle to the Philippines, as a year prior to Tencent's investment into Voyager, the Alibaba group invested in Voyager's biggest rival, Globe Telecom's Mynt.
Ant Financial, the financial services unit of Alibaba, has already helped GCash, Globe's mobile payments arm, in rolling out its scan-to-pay technology, which will allow users to scan a quick response (QR) code to settle payments. As well, GCash and Alipay partnered up last June to launch a blockchain-based international remittance service.
With both Chinese mobile payments giants taking positions in the country's leading digital wallets, it remains to be seen if they'll be able to spark the same cashless revolution in the Philippines, where only one percent of all transactions are done electronically. The latest financial inclusion survey from the Bangko Sentral ng Pilipinas (BSP) showed that only 1.3 percent of the country's adult population have an electronic money account, which translates to less than 900,000 Filipinos.
ADVERTISEMENT - CONTINUE READING BELOW
Related story: Mirroring Giant Telcos: Is a Duopoly Emerging in Digital Payments Too?
*****
Lorenzo Kyle Subido is a staff writer of Entrepreneur PH