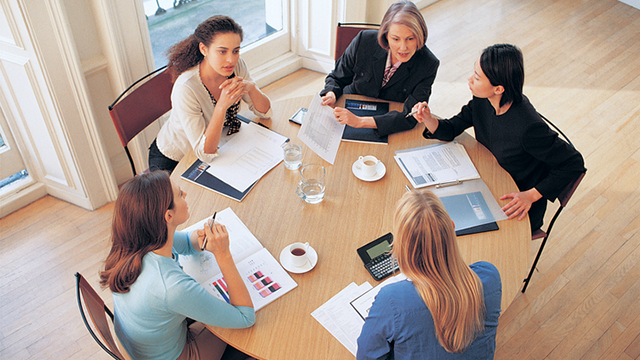 "Gender equality is not a corporate social responsibility initiative or simply a cultural benefit. It's a strategic differentiator, a source of innovation and revenue driver for our company."
These are the words of a chief human resources officer of a multinational technology company, Stefan Ries of SAP, in light of the company's recent earning of a global gender equality certification, making it the first company to achieve said certification in a sector that has time and again been criticized for its unequal treatment of women.
ADVERTISEMENT - CONTINUE READING BELOW
German multinational software corporation SAP SE announced that it has received the worldwide Economic Dividends for Gender Equality (EDGE) certificate, for its global commitments and actions in achieving and sustaining gender diversity and equality in the workplace.
The certification is reportedly the first of its kind for any multinational tech company. The tech industry, known to be highly male-dominated, has often been cited for its lack of gender and racial diversity. Even in the US where there is a great concentration of tech startups and tech giants, women represent only "an average of 29 percent of all employees [in the US tech firms sampled]" as reported by The Verge last year.
"The technology industry is home to the world's innovators, which is why diversity is of special importance," said Aniela Unguresan, cofounder, EDGE Certified Foundation, affirming that the tech community overall has historically received low scores on gender equality.
The EDGE Certification is a leading business certification on gender equality, the evaluation for which is based on corporate commitments. Launched at the World Economic Forum, the EDGE assessment methodology is distinguished by its rigor and business impact.
ADVERTISEMENT - CONTINUE READING BELOW
SAP has a board-level commitment to have 25 percent of its leadership positions be filled by women by the end of 2017. As of the second quarter of 2016, women make up 24.1 percent of the company's leadership and 32.5 percent of all employees.
The company reports that its actions to achieve gender equality extend beyond employment totals. Last month, SAP conducted a pay equity analysis on its US employee base, increasing the compensation of employees that lacked pay parity. Additionally, SAP announced a machine-learning tool that, among other capabilities, detects biases in job postings.
SAP's worldwide certification process began in March 2016 — after it became the first tech company in the United States to achieve EDGE Certification earlier this year. Global certification, which requires that countries that comprise 80 percent of an organization be included, was awarded after a third-party review of company data, gender practices and employment policies, and employee survey results in an additional 12 countries: Australia, Brazil, Canada, China, the Czech Republic, France, Germany, India, Ireland, Japan, Singapore and the United Kingdom.
ADVERTISEMENT - CONTINUE READING BELOW
Criteria examined in the review include recruitment and promotion, leadership development training, mentoring, flexible working and company culture.
"We are proud of the recognition we've achieved, but we remain committed to creating a culture where employees of all backgrounds can thrive," added Ries. "We want to be the role model in the technology industry for providing opportunities for women, as well as for all underrepresented groups, and we hope that others in our market will follow our lead."