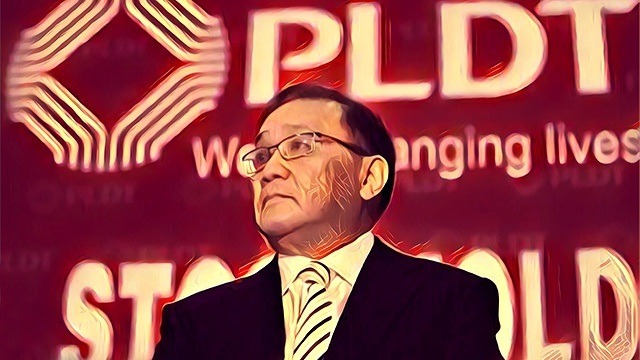 PLDT Inc. reported today that consolidated core income fell 21 percent to Php27.9 billion in 2016 compared to the previous year on the back of falling revenue from wireless voice and SMS. The Philippines' biggest telecommunications company said consolidated service revenue eased three percent to Php147.6 billion from the year before.
ADVERTISEMENT - CONTINUE READING BELOW
In a sign of intense competition with only rival Globe Telecom amid a massive shift to digital platforms, PLDT's wireless consumer revenues fell nine percent to Php66.4 billion. These come mainly from SMS and domestic voice services, PLDT's traditional revenue drivers that now account for only a third of gross sales.
"We faced very tough tests in the past year as competition intensified and the shift to digital services accelerated. Our results reflect the impact of these challenges, but also point to us the way forward," said Manuel V. Pangilinan, PLDT chairman and CEO.
But he also vowed that 2017 will be the year that PLDT starts to grow its revenue and profitability again. "The year 2016 has been a period for resetting of the many dials of our company. From there, we are setting out to achieve sequential recovery in profitability, starting with an increase in the recurring core income to Php21.5 billion in 2017, a growth of 6+ percent—the first time in three years. That will put us back on the path to sustained growth and improving profitability, this year and in the coming years," said Pangilinan.
ADVERTISEMENT - CONTINUE READING BELOW
The PLDT chairman has said in several instances last year that PLDT's three-year "digital pivot" will be difficult, referring to the company's shift in focus from fixed line to more diversified digital services. Apart from radical internal changes, PLDT also changed its corporate name and logo to reflect the shift to digital. 
He admitted last month that Globe may have overtaken PLDT in terms of the number of mobile subscribers by end-2016. In a presentation today, PLDT officials revealed that the company's mobile subscribers fell for the third straight year to only 63.03 million. However, that was still slightly ahead of Globe's mobile subscriber base of 62.8 million,  which is up 12 percent from the previous year. Pangilinan said PLDT will be focusing on acquiring and retaining quality subscribers, adding that the "number of subscribers is not as important metric as it was before."
The PLDT chief said the company is seeking to revive revenue and profit growth by focusing on expanding its data and digital services, notably its home and enterprise businesses as well as mobile data. He said that home and enterprise businesses will account for more than half of PLDT's consolidated revenue. Mobile data revenue last year grew 20 percent and now accounts for 34 percent of total service revenue.
ADVERTISEMENT - CONTINUE READING BELOW
Joachim Horn, PLDT's chief technology and information advisor said the company is investing heavily to expand its LTE coverage, referring to long-term evolution, a standard for high-speed wireless communication. "We will overtake Globe significantly in LTE coverage this year," he said, adding that PLDT aims to cover 95 percent of Philippine towns and cities by the end of 2018.
*****
Lorenzo Kyle Subido is a staff writer of Entrepreneur PH