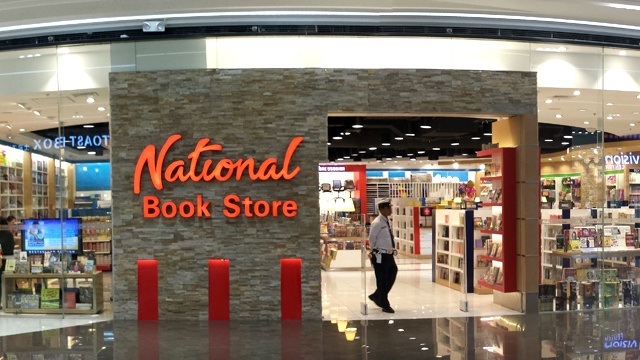 National Book Store, the Philippines' biggest bookshop and office supplies chain, plans to double its physical store network to 500 in the next few years, all the while strengthening its online presence and enhancing customers' user experience. Founded in 1942 by Socorro "Nanay Coring" Ramos, National Book Store is celebrating its 75th anniversary this year.
ADVERTISEMENT - CONTINUE READING BELOW
Xandra Ramos-Padilla, National Book Store's managing director and granddaughter of Nanay Coring, said they are still betting on brick-and-mortar shops amid the rise of e-commerce. She said the company builds around 20 stores a year.
"I think Filipinos still like to shop, and they're going to the mall anyway, so they might as well pass National Book Store," she said in an interview with the ABS-CBN News Channel aired on September 27.
National Book Store's plans to expand its physical stores while ramping up its online presence underscore the rise of so-called "omni-channel" retailing that provides customers a seamless shopping experience from offline to online, from physical stores to the web or mobile applications.
In recent years, at least 20 online stores, including Amazon, the world's biggest e-commerce company, have opened physical outlets to forge closer ties with customers and raise online traffic and sales.
National Book Store recently launched its 227th branch, in Puerto Princesa in Palawan, and is set to open another one in Tuguegarao, Cagayan in October. It is targeting to open 240 stores by the end of the year.
ADVERTISEMENT - CONTINUE READING BELOW
Ramos-Padilla explained that evaluating a location includes careful planning and assessment of area traffic and prospective store sales. "We really like to reach as many Filipinos as we can, so students don't have to travel far to get their school needs. But we have to pick and choose [the right location]," she told ANC.
Related story: Why Back-to-School is Christmas for National Book Store
On top of this, Ramos-Padilla also doesn't dismiss the potential in online shopping.
"Our online strategy is to complement the brick [and mortar] stores. We have an online-to-offline strategy," she said in the interview.
Ramos-Padilla explained that the company's goal is to provide seamless online-offline transaction to customers. "Actually, we look at the website as another store," she said.
The company is currently revamping their website to provide consumers a more user-friendly shopping experience. Ramos-Padilla said that customers will soon be able to browse and shop online and pick up their orders in the brick-and-mortar stores.
ADVERTISEMENT - CONTINUE READING BELOW
National Book Store is the country's 373rd biggest corporation by revenue, according to BusinessWorld's Top 1000 Corporations in the Philippines 2016. It grossed Php5.7 billion in 2015 and reported net income of Php989 million that year.
Related story: National Book Store Turns 75: Tales of Triumphs from Nanay Coring
*****
Pauline Macaraeg is Entrepreneur PH's data journalist. Follow her on Twitter @paulinemacaraeg