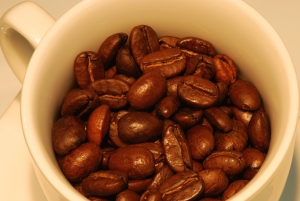 The Philippines is lucky to be one of the few countries that produce four commercially-viable coffee varieties namely: Arabica, Liberica, Excelsa and Robusta. For the lowland to mountain regions, climactic and soil conditions provide a good match for growing all four varities. Coffee is now grown in the plateaus of Batangas and Cavite in southern Luzon; the highlands of Benguet, Kalinga and Apayao in the Cordilleras; the lowlands of Negros in the Visayas; and the rugged terrain of Bukidnon, Davao and other areas of central Mindanao.
Coffee lovers will be able to sample and take home the best and freshest blends from Filipino coffee growers at the Coffee Pavilion of the Sikat Pinoy National Food Fair happening from Aug. 21 to 25 at the SM Megatrade Hall. Earlier this year, the Department of Trade and Industry  established a Shared Services Facility for Cordillera coffee growers to upgrade production capacity.
The fair will also have a Filipino Kitchen to highlight provincial specialties. Fresh and processed seafood from the country's 16 regions as well as hot meals will be sold during the event. You can also buy fresh produce, processed food products, snack food and confectionary products.
ADVERTISEMENT - CONTINUE READING BELOW
Are you looking for more events to attend? You can check out our list of  events on the homepage.