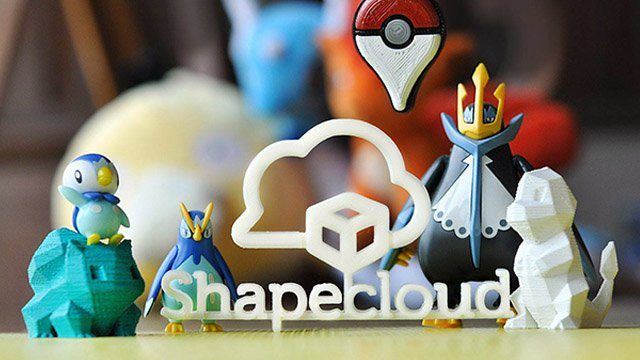 Shapecloud is a cloud-based 3D printing service
Innovation doesn't come off an assembly line, so with its promise of customization, it's easy to see the appeal of 3D printing. Slowly but surely, Filipinos are warming up to made-to-order manufacturing. In the Philippines, 3D printers can now be bought online and 3D printing shops are cropping up in malls, making rapid prototyping more accessible than ever.
ADVERTISEMENT - CONTINUE READING BELOW
"3D printing has been around for decades now, but it's only in the more recent years that it's become more commercially available. That said, any new tech can be intimidating at times," says Erick Chua, the founder of Shapecloud, a cloud-based 3D printing service–a first in the country.
"We wanted to reach people who weren't sure how to turn their thoughts into reality, and give them an easy solution. Shapecloud was made such that even on an experimental level, for prototyping or visualization, everyone would have the option to test the waters," he adds.
It's a novel concept, integrating the convenience of the Internet with 3D printing. For Chua, it made perfect sense: "Everyone is online nowadays, and being on the cloud allows us to connect with others in a medium they're comfortable with, such that people wouldn't need to worry about how much the machines cost, how to work them or even how to find a shop that creates these 3D printed gifts (or) prototypes."
ADVERTISEMENT - CONTINUE READING BELOW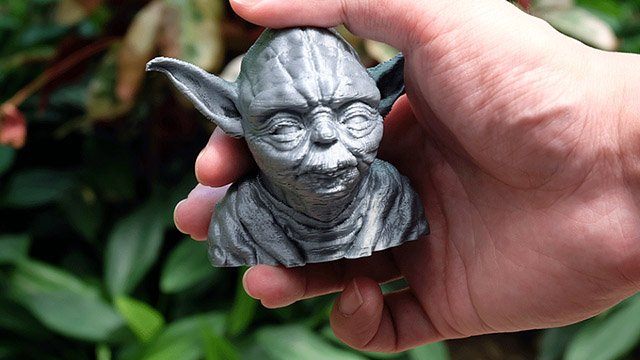 Shapecloud integrates the convenience of the Internet with 3D printing
3D printing has the potential for many applications, prompting hobbyists, professionals and even students to tap the startup for its services.
"The global trend leans toward 3D printing for prototypes. And though we do print a number of works for mechanical engineers and manufacturing professionals, we're trying to continuously service other fields and learn about how these other industries can benefit from 3D printing," says Chua.
ADVERTISEMENT - CONTINUE READING BELOW
For Shapecloud, which has been operating for over a year, orders peak during the Christmas season and toward the end of the academic year, when demand spikes for bespoke gifts and prototypes.
Production time takes several days, depending on the complexity of the design, after which the finished product is delivered to customers' doorsteps. The bulk of its clientele is local, but Shapecloud ships worldwide, and orders have also come in from the US, Malaysia and Singapore.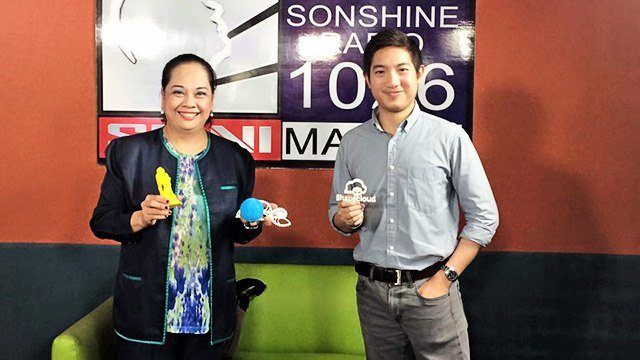 ADVERTISEMENT - CONTINUE READING BELOW
Erick Chua (right), the founder of Shapecloud, says the company is ideal for people who want to create prototypes or scale models of their designs
Examples of Shapecloud's projects include:
* Prototype design for a food plate/bowl separating viands in individual compartments for food-court use in high traffic malls;
* Prototype design for parts of an air intake system of a car;
* Prototype design for intricate ring variants;
* Scale model design for architectural elements such as gazebos, enclosures and small buildings; and
* Custom gifts and event giveaways such as cellphone cases, logo medals and trophies.
Chua cautions that 3D printing is not ideal beyond a certain level of production. "When quantities reach sky-high limits of millions per order, 3D printing would no longer be cost-efficient, and mass production would be the way to go," he explains. "Shapecloud does however also offer small-batch manufacturing, for quantities ranging from 50 to low hundreds."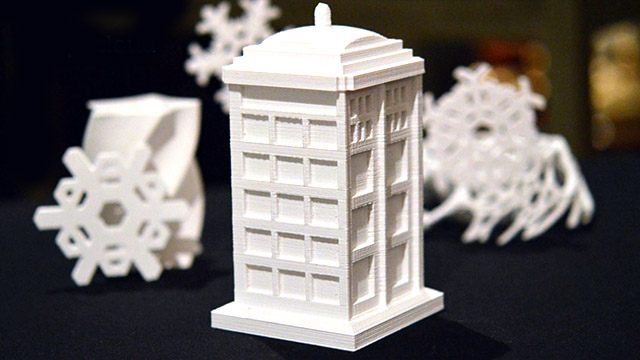 ADVERTISEMENT - CONTINUE READING BELOW
3D printing has many practical applications, including creating models for toys, home decor and gifts
Apart from making items based on clients' designs, Shapecloud also sells (online of course) a range of pre-made 3D models such as toys, props and home décor.
For those uninitiated with 3D design, Shapecloud offers design services, in which the client provides reference materials, like drawings and pictures, that are used by the Shapecloud team to accurately render in 3D prior to printing. The startup has 3D designers who can assist clients who are unfamiliar with the technology, as well as studio professionals to put the finishing touches on products that call for anything from casting to detailed painting.
"We make it a point to push customer service forward, especially given that the technology is fairly new to a big chunk of the population," says Chua. "People will essentially be able to create things from the comfort of their home while receiving quick online support."
ADVERTISEMENT - CONTINUE READING BELOW
By taking the technology online, the startup hopes to make major inroads into this relatively fledgling market. "We have high hopes that the output creates its own message, in that whenever a prototype, customized or personalized gift is used, the value can be shared and more people can learn about the uses of 3D printing," says Chua.
*****
Victoria Vizcarra is a freelance writer who covers business, technology and lifestyle. A regular contributor for Cosmopolitan and FHM magazines, she is also the former features editor of Entrepreneur Philippines magazine.