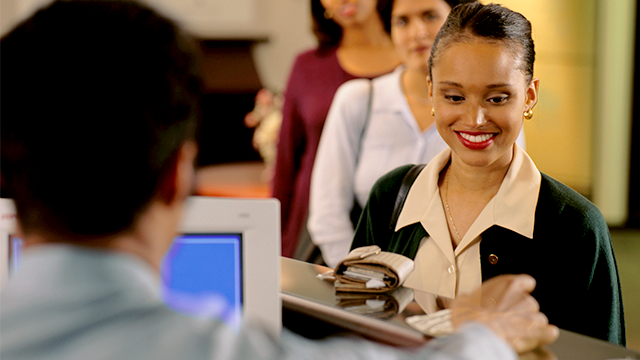 Consumers find an ally in a new law mandating businesses and establishments to give them their exact change.
The "No Shortchanging Act" or Republic Act 10909 has taken effect last July 21, ordering business establishments to provide exact change due to customers.
The law prohibits the practice of giving candies, cigarettes or other treats in place of monetary change. It also requires businesses to post a sign in their establishments reminding customers to ask for their exact change.
ADVERTISEMENT - CONTINUE READING BELOW
With this new law, stores can no longer use the excuse of not having enough coins or bills to keep them from giving the exact change to customers. However, the law allows establishments to give more than the exact change, if situation calls for it, for example, if they cannot give the exact monetary change.
The law shall penalize violators with a Php 500 fine (first offense); a three-month suspension of the establishment's license to operate, plus a Php 15,000 fine (second offense); and revocation of license to operate, plus a Php 25,000 fine (third offense).
The law aims to promote a culture of decency, integrity and professionalism among Filipino businesses, said Sen. Bam Aquino in his sponsorship speech for the bill at the 16th Congress, during his term as chairman of the committee on trade, commerce and entrepreneurship.
"Naniniwala tayo na madadala at mapakikinabangan ng mga negosyanteng Pilipino ang kasanayang ito kapag lumaki at lumago ang kanilang negosyo," Sen. Bam said.
ADVERTISEMENT - CONTINUE READING BELOW
Giving consumers what is due to them down to the last centavo "breeds the values of precision and fairness that should permeate through all Filipino businesses, including micro, small and medium enterprises (MSMEs)," said the senator.
The bill was ratified by the Senate and the House of Representatives last June, and was forwarded to Malacañang for signature of former President Benigno Aquino III. Although the outgoing President was no longer able to sign it, the law was automatically enacted.
Bills that have been ratified automatically lapse into law, meaning they take effect as laws, if the President does not take any action on it (e.g. veto) within 30 days of receipt.