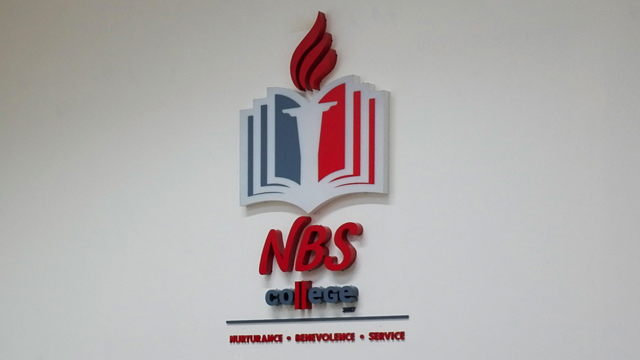 The NBS College will open in time for the 2018-2019 school year and will offer six academic courses--Accounting, Tourism Management, Entrepreneurship, Computer Science and Library Science
National Book Store is formally opening its NBS College this year, and to entice prospective students, the school is offering hefty partial scholarships for its pioneering batch of enrollees.
Related story: You Can Soon Learn Accounting, Tourism and Entrepreneurship from National Book Store's NBS College
At the official launch of the NBS College held in its campus in Quezon City on Tuesday, March 20, NBS College President Adrian Ramos announced that senior high school students accepted into any of the school's six academic programs will receive a Php12,500 cut per year from the total annual tuition. The school also promised its pioneering batch that there would be no increase in their tuition for the duration of their four-year program.
In addition to the scholarships for its first group of enrollees, NBS College is also offering merit-based financial assistance to deserving students. Senior high school graduates who are valedictorians, salutatorians as well as the first three honorable mentions of their batch will receive 100 percent free tuition and miscellaneous fees and free school uniforms and books. The rest of the top 10 graduates (those ranked fourth to tenth) will likewise receive 100 percent free tuition and miscellaneous fees.
ADVERTISEMENT - CONTINUE READING BELOW
The six courses offered at NBS College are Bachelor of Science (BS) in Accountancy, BS in Accounting Information System, BS in Entrepreneurship, BS in Computer Science, BS in Tourism Management and BS in Library Science.
According to Deborah Acosta-Cajustin, NBS College vice president for finance and legal, the full tuition for one semester at the school ranges from Php30,000 to Php40,000. The amount does not include books and miscellaneous fees.
NBS College officials said they expect to comfortably accommodate about 500 students during its first year of operations, although the school will have space for about 1,500 to 2,000 students.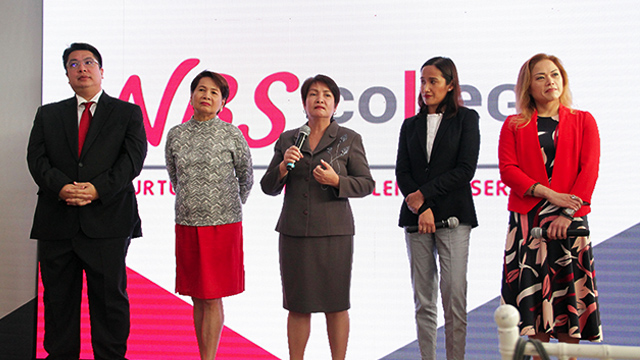 The officers of NBS College (from left): Adrian Ramos, president; Lydia Echauz, vice chairman of the board; Cecilia Anido, vice president for academic affairs; Deborah Acosta- Cajustin, vice president for finance and legal; and June Genevieve Sebastian, vice president for administration and academic services
Ramos, who is a grandson of National Book Store founder Socorro "Nanay Coring" Ramos, said the company spent about Php100 million to open the institution for higher learning. He added that they chose the programs to offer at NBS College because they would like to instill the entrepreneurial spirit in their students.
ADVERTISEMENT - CONTINUE READING BELOW
He also announced that the school has inked a partnership with Mercato Centrale to provide practical skills training for its students. Mercato Centrale is a food park concept that offers opportunities to aspiring entrepreneurs in the food and beverage industry. More partnerships with relevant institutions will be announced in the coming months.
"We want to bring to life our vision of experienced-based learning," Ramos said. "We want to equip our students with practical skills which they can use wherever they are.
"Entrepreneurship is not just starting a business," he added. "You can be entrepreneurial in whatever line of work that you do. It's the spirit that matters."
NBS College is located at the third and fourth levels of the NBS College Building, Scout Borromeo corner Quezon Avenue, Quezon City. For inquiries, phone 216-5716 or visit nbscollege.edu.ph
*****
Paul John Caña is the managing editor of Entrepreneur PH