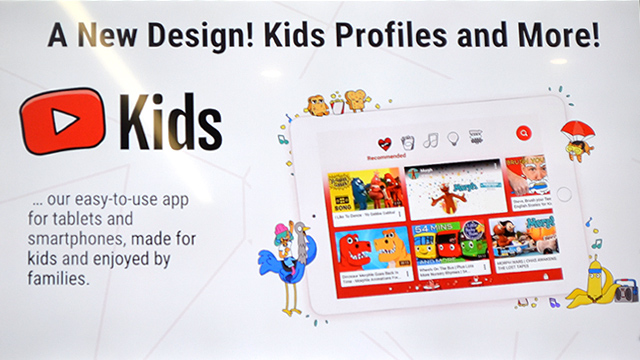 Since it was launched back in August 2016, YouTube Kids has already made an impact in 37 countries, having amassed over 70 billion views in the app, with 11 million active viewers every week. It's also present in eight languages to make sure kids are entertained, free to explore and their minds are enriched.
According to Don Anderson, head of Family & Learning Partnerships at YouTube APAC, their team had been working with partners such as CN Turner, content owners and family creators to improve the overall user experience. The new YouTube Kids is equipped with new features, available for Filipino children:
New kid profiles to customize your kids' experience. Parents can now create a profile for each of their kids. They can create up to 10 accounts and choose from cool character avatars or personalities! Aside from that, parents or guardians can choose between younger or older content levels to manage the types of videos they can watch. Of course, these kid profiles can work across all different devices. 
ADVERTISEMENT - CONTINUE READING BELOW
The app is tailored to a kid's age. When you enter a date of birth on the kid profile, YouTube Kids changes the way the app looks. Younger kids will get less text, while older kids will get more content on the home screens. Segments include: All Ages, Pre-School and School Age. 
The new app parent setup process. This will give parents and guardians detailed information to help them make the right choices for your family before kids use the app. This includes toggle search so that kids can access more videos or turn it off to limit videos on the home screen. Videos can also be blocked and the app can be time-locked to control the number of hours or minutes the child can watch videos.
Passcode for kids. Kids can set a secret passcode to get into their profile (and keep their brother or sister out). Parents are allowed to override their passcode.
Creating content for YouTube Kids
Content creators don't need to create a new profile specifically for YouTube Kids. They simply need to use their own channel and follow the guidelines in Creators Academy so that their videos can be featured and included in the YouTube Kids app.
ADVERTISEMENT - CONTINUE READING BELOW
"We do have a certain guideline in terms of how we select the content that will end up in the app. You saw the 3 E's (Entertain, Explore, Enrich), our benchmark to selection," Anderson said.
Anderson also encourages parents to be active in using their controls such as flagging inappropriate content, blocking or tagging.
"We find that parents who are involved are having more enriched experiences in their children," he said.
According to Anderson, for brands who want to be featured in YouTube Kids, if they ever want to collaborate with popular creators, they have to acknowledge that it's sponsored. It's also important that the content is focused on a story and that it entertains children.
"In the Philippines, in terms of behaviors or interest, genre-wise, what really plays on the market is obviously the entertainment type of content—music and nursery rhymes. It kind of goes with the culture obviously," Anderson told Entrepreneur Philipppines.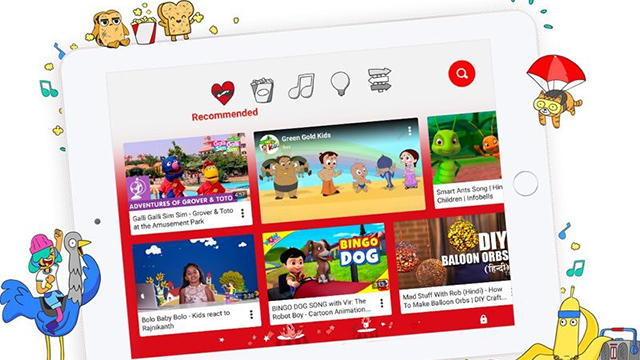 ADVERTISEMENT - CONTINUE READING BELOW
Anderson said that there is also an interest in high-quality animation and family vlogging or video blogging.
Some example channels he gave are:
1. Kaycee & Rachel (two million subscribers, family entertainment content)
2. Kids' Toys (2.4 million subscribers, family entertainment content)
3. Little Big Toys (730,000 subscribers, creative play)
4. Yey Channel and Little Big Shots from ABS-CBN (100,000 subscribers each, game shows)
5. Robie317 (300,000 subscribers, Tagalog nurseries)
6. TinoKidsTV (298,000 subscribers, learning)
"We're really hopeful that it inspires a whole new generation of creators in the Philippines," Anderson said.
*****
Nicai is the marketing head of Rising Tide, a technology solutions company. She is also the Manila Bureau Manager of Probe Media Foundation's Mulat Pinoy-Kabataan News Network and a regular contributor for SPOT.ph. Follow her on Twitter, @nicaideguzman, and LinkedIn, https://www.linkedin.com/in/nicaideguzman