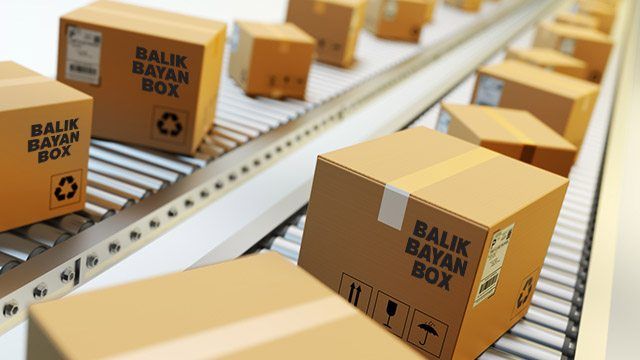 Less than two months after it took effect on August 1, 2017, the new and tougher rules on duty-free balikbayan boxes have been temporarily suspended by the Bureau of Customs (BOC) following complaints from the public.
Under a memorandum published on October 4, Wednesday, the BOC said that Customs Administrative Order (CAO) 05-2016 and Customs Memorandum Order (CMO) 04-2017, which provide the rules and regulations on the shipment of tax-free balikbayan boxes, will be suspended until March 31, 2018.
"Although it is our duty to facilitate customs clearance of balikbayan boxes, we cannot set aside the sentiments of our fellow Filipinos abroad," newly appointed BOC Chairman Isidro Lapeña said in a statement.
Related: New Rules on Balikbayan Boxes Take Effect Aug 1: What You Need to Know
The orders followed the Customs Modernization and Tariff Act or CMTA (Republic Act No. 10863), which was signed into law in May 2016. Under the CMTA, qualified Filipinos residing or working abroad may ship packages with contents not exceeding Php150,000 tax-free for one calendar year.
ADVERTISEMENT - CONTINUE READING BELOW
However, the OFWs must accomplish an information sheet which seeks the sender to list down every item in the package with their proof of purchase to ensure the shipment does not exceed the said value. A photo copy of the OFW's passport must also be provided.
Former BOC Chairman Nicanor Faeldon said the new rules seek to curtail those who take advantage of the privilege for commercial purposes.
But with the recent suspension, OFWs may now send balikbayan boxes back home tax-free even without an information sheet or a photocopy of the passport provided.
"Only the accomplishment of information sheets and a photocopy of the sender's passport was suspended. OFWs may still avail of the tax-free privilege," Vanessa Villa, a BOC officer, told Entrepreneur Philippines via phone interview.
The move comes amid the holiday rush as more balikbayan boxes are expected in local ports. According to the Door-to-Door Consolidators Association of the Philippines (DDCAP), at least five million Filipinos abroad send shipments of durable and consumable goods to their families back home every year.
Related: Online K-Beauty Retailers Feel Pressure From Tougher Customs Procedures on Balikbayan Boxes
The decision is also set to benefit some online store owners who also avail of the tax-free balikbayan box privilege through relatives abroad. Some are able to sell goods relatively cheaper than the ones found in brick-and-mortar stores found in malls due to the limited taxes they pay.
*****
Elyssa Christine Lopez is Entrepreneur Philippines' staff writer. Follow her on Twitter @elyssalopz. 
ADVERTISEMENT - CONTINUE READING BELOW