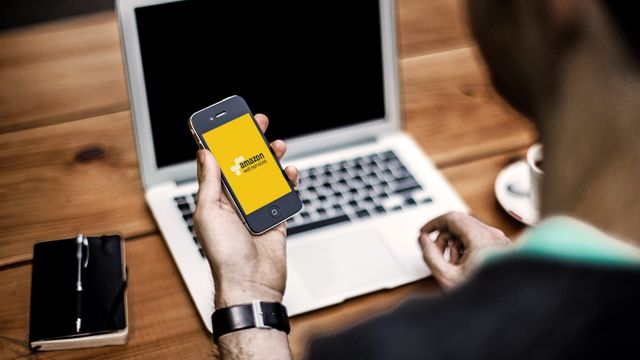 Gone are the days when artificial intelligence (AI) was the exclusive province of technology giants such as Google, Facebook and Apple.
Amazon Web Services (AWS) recently launched three AI services that aim to diversify and democratize the market for this sophisticated technology.  Called Lex, Polly and Rekognition, Amazon's new AI services will enable small businesses and startups to build applications that understand natural language, turn text into lifelike speech and run voice-operated conversations, and analyze large streams of images.
ADVERTISEMENT - CONTINUE READING BELOW
"A lot of companies don't realize the heritage that Amazon has with machine intelligence. Our developers casually use those [AI] capabilities and find a way to figure out these services and that's our intention (for launching)," AWS CEO Andy Jassy said in keynote speech at the AWS re:Invent conference in Las Vegas in the US.
AWS is the world's leading cloud provider with over two million active subscribers monthly. It has more than 20 offices in the Asia Pacific region. (The company's Manila office was opened last May.)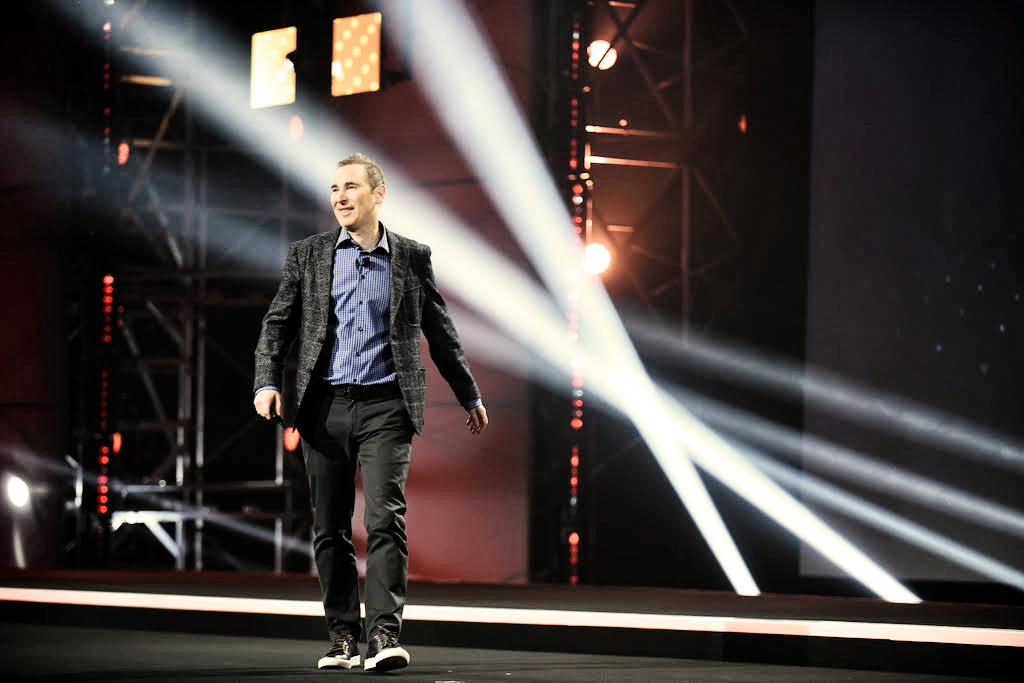 ADVERTISEMENT - CONTINUE READING BELOW
Related: Biggest cloud service in the world now in PH 
A unit of Amazon.com, the online retailing pioneer, AWS enjoys a 31% share of the cloud infrastructure services market as of the second quarter of 2016, beating Microsoft's 11% share and IBM's 7% share, according to Synergy Research Group.
The company maintains its leading position in the industry by constantly innovating. It introduced 160 new features in 2011, followed by 280 in 2013, and 560 in 2014. Jassy said it will end the year with a thousand new features. "It's one thing to have services; it's another to offer depth in those services," Jassy added in his speech.
 Three new services
Amazon's new AI services take advantage of some of the most recent advances in the technology.
Amazon Lex, the most complex of the three new services, allows developers to build conversational tasks and features (also called bots) either through voice or text. The same technology that fuels Amazon's Alexa, the company's personal assistant feature, powers the service.
ADVERTISEMENT - CONTINUE READING BELOW
While bots can generally answer specific queries, the ones built on AWS can be integrated to complete specific tasks. For example, most apps out there allow moviegoers to ask for movie schedules only. With Amazon Lex, the app can now also book a movie seat if the customer wants to.
Watch this video to see exactly how Amazon Lex works  
The second service, Amazon Polly, allows developers to generate speech or audio services from pure text, a feature that may be useful to e-reading platforms or even news apps. Imagine a news app that reads stories for you, with just a click. The service currently has 42 voices and available in 24 languages.
Now turning to visuals, Amazon Rekognition enables developers to analyze images and recognize faces, objects, and scenes. It could even identify what type of dog is on the picture, for example, or if the woman posing is sporting a toothy smile.
ADVERTISEMENT - CONTINUE READING BELOW
The service also supports advanced facial analysis functions such as comparison and search, a feature that will allow developers to build apps that can look for a specific image in a large stream of data through one reference photo.
Sounds familiar? Those facial recognition programs usually seen on sci-fi movies are now accessible even for the smallest startups.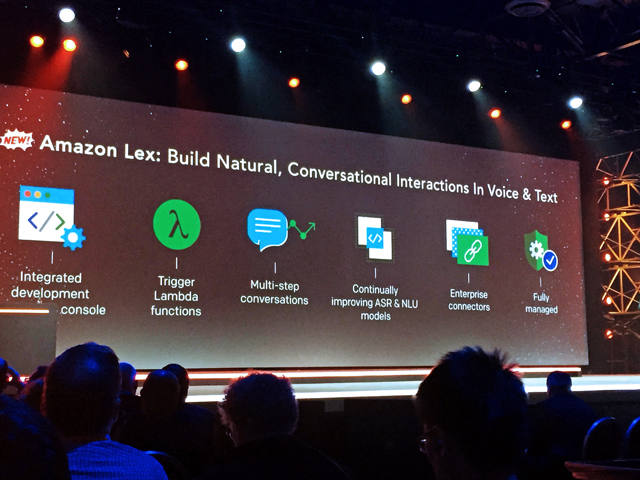 ADVERTISEMENT - CONTINUE READING BELOW
"These are services that were previously in the domain of very large companies. And now, any business can go ahead and provide a voice recognition on their apps with just pennies. That's a very impressive capability and will be very important for startups," AWS Worldwide Developer Marketing head Adam Fitzgerald told Entrepreneur.com.ph.
Going by the number of industries using the technology, it looks like AWS has a big and ready market for its AI services. McDonald's began to operate self-service kiosks in the past year in selected locations. Home automation is a growing industry, with all Google, Amazon and Apple joining the competition. And then there's the automated car revolution, driven mostly by Silicon Valley darling Tesla.
"I think we'd be all surprised with how ready we are for AI. It's not a scary future because the future is already here and you didn't know," Fitzgerald said. "AI has many great applications and I feel we're not even close to what it can provide."
ADVERTISEMENT - CONTINUE READING BELOW
*****
 Elyssa Christine Lopez is Entrepreneur.com.ph's staff writer. Follow her on Twitter @elyssalopz.