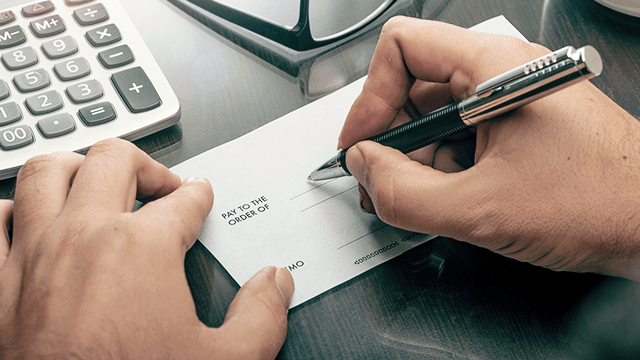 Starting today, clients of most of the country's biggest banks can expect to withdraw against their validated check deposits the very next working day, shortening the waiting period from between three and five days previously, according to the Bangko Sentral ng Pilipinas (BSP).
The innovative and convenient service was made possible by the implementation of the Philippine Clearing House Corp.'s Check Image Clearing System (CICS), which does away with the physical presentation of the check to the issuer's bank.
"Under the CICS, only the digital images of checks and their electronic payment information will be transmitted to the paying bank, allowing a shorter turnaround time for funds to be credited to the depositors' accounts," said the BSP in a statement issued on January 19.
The BSP also said: "The implementation of CICS forms part of the reforms espoused by the Bangko Sentral to achieve a more efficient and safe payment system as this is critical to the promotion of the country's Financial Stability."
ADVERTISEMENT - CONTINUE READING BELOW
The faster processing of checks is expected to benefit payees of most of the country's checking or demand deposit holders which number around 2.9 million as of September 2016, according to BSP data. These own some Php2.2 trillion worth of checking account deposits.
However, the service is not available at many of the smaller banks that are not members of the Philippine Clearing House Corp. (PCHC), a private company owned by all of the country's commercial banks, that provides check clearing service. There are a total of 613 banks, majority of which are small rural and cooperative banks, while the PCHC has only 73 members.
The new check clearing system will use checks of a different format and with enhanced security features. They also contain the following declaration: "We allow the electronic clearance of this check and hereby waive the presentation for payment of this original."
PCHC said that checks of the old format/design will be accepted until June 30 this year only. It suggested that checking account customers inquire from their bank how the checks with the new design can be acquired.
In preparing check under the new system, the PCHC reminds the public to:
• Make sure that the check being issued is sufficiently funded
• Use dark-colored Ink; do not use pencil, erasable ink or correction ribbon
• Write legibly and ensure that all required information are clear and complete
• Make no erasure/alterations in any of the information as checks with alteration are not acceptable for clearing even if erasure or alteration is countersigned 
ADVERTISEMENT - CONTINUE READING BELOW
• Left-justify when writing on the spaces; rule out empty spaces
• End the Amount in words with "Only"; do not leave big spaces
• Make sure authorized signatories are updated with the bank• Avoid stapling, crumpling, folding, pinning or binding checks
• Review immediately monthly bank statements. Checks that are honored will no longer be sent with bank statements; only digital copies of honored checks will be provided. Physical checks (paid) will be kept by the banks for 180 days only