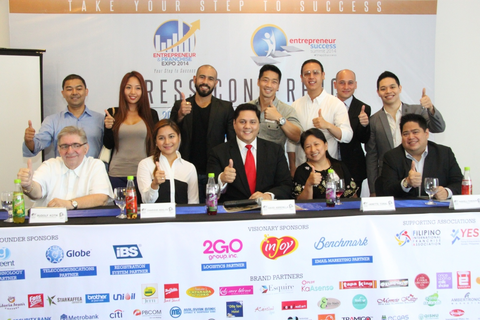 One of the country's biggest integrated convention for innovative entrepreneurs and growing franchise businesses, the Entrepreneur and Franchise Expo 2014 - "Your Step to Success!", was officially launched last May 20, 2014 at Privato Hotel located at Shaw Boulevard, Pasig City.

The media launch was hosted by online magazine editor Vince Golangco and was attended by big-time entrepreneurs like online entrepreneur Janette Toral, MediaCom Solutions co-founder and CEO David Abrenilla, and Mandaluyong's First District Councilor Charisse Abalos.

Also present during the press conference was franchise developer and founding president of Filipino International Franchise Association (FIFA), Rudolf Kotik, who will hold a power talk series entitled "The Ten Commandments of Successful Franchising" on the three-day conference.

Organized by the MediaCom Solutions and supported by FIFA and the Young Entrepreneurs Society Philippines, the Entrepreneur & Franchise Expo 2014 will be held on June 27-29, 2014 at the Megatrade Hall 1, SM Megamall, Mandaluyong City.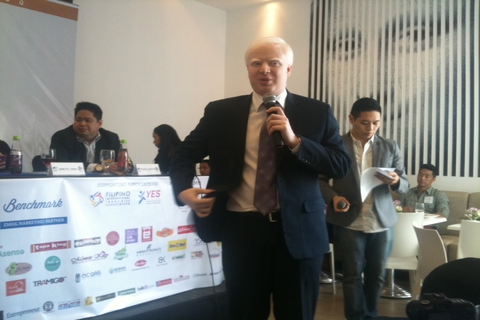 The invited entrepreneur speakers presented a preview of their talks on how to build a successful business for the upcoming Entrepreneur Success Summit 2014 (ESS) that will also be held during the 3-day conference. The ESS is a series of comprehensive talks by successful international and local entrepreneurs and industry experts who will share their insights on how to build a successful business.

The conference will feature the latest products and services of 100 innovative businesses from various business sectors, like food, technology, tourism, business solutions, fashion, retail, entertainment and many more with over 10,000 expected visitors and business professionals.

During the three-day event, visitors will have the opportunity to connect with inspiring local and international business leaders, find great investment opportunities, indulge in delicious food tastings, avail of exclusive discounts and promotions, win great raffle prizes, as well as learn the latest trends in business and entrepreneurship through various activities.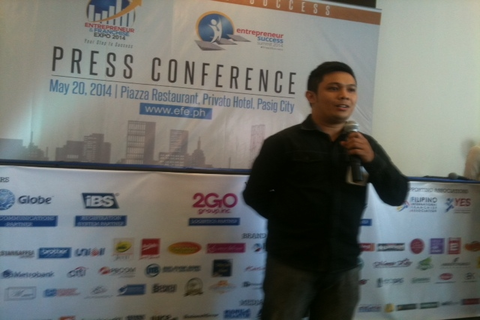 "Our vision is to provide business owners and aspiring entrepreneurs an environment with  activities and programs where they can network with other business stakeholders, introduce their businesses, learn the latest industry trends and obtain assistance in growing their business to achieve their step to success" said MediaCom's Abrenilla.
ADVERTISEMENT - CONTINUE READING BELOW
Photos (individuals) show Navin Uttamchadani of Esquire Financing Inc and Chibs, a representative from BN Whitening Shoppe.