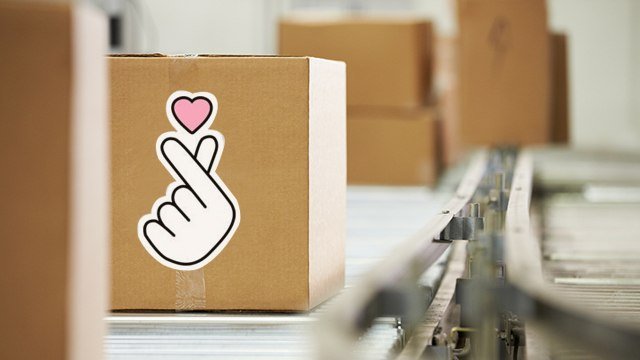 Search for the #kbeautyph hashtag on Instagram and the platform will yield more than 24,000 images, mostly of Korean cosmetic products being sold either for a bargain or in bulk.
K-Beauty refers to Korean cosmetics and skincare, one of the largest and most profitable industries in South Korea. In 2016, Korean cosmetic exports reached $1.8 billion in value, with the Philippines emerging as one of the biggest markets.
ADVERTISEMENT - CONTINUE READING BELOW
According to data reported by South Korean authorities and compiled by the United Nations International Trade Statistics Database (UN Comtrade), the Philippines is South Korea's 11th biggest cosmetics market in the world and the fifth biggest in Southeast Asia as of 2016.
Related: From K-Drama to K-Beauty: Korean Cosmetic Exports to PH Surge 5-Fold to Almost $20M 
With the advent of social media and the continuous popularity of South Korean culture in the country, online stores, mostly found on Facebook and Instagram, selling Korean cosmetics have proliferated to cater to a niche Filipino market. These shops sell Korean beauty products that are usually 30 percent cheaper than the ones sold in retail stores found in malls. Most even carry products that cannot be found in any local brick-and-mortar shops, thus attracting throngs of regular customers who want to get their hands on the latest K-Beauty trends.
But a long-time online seller of K-Beauty products, who agreed to speak with Entrepreneur Philippines on condition of anonymity, said that doing business has been difficult ever since the Bureau of Customs (BOC) implemented a new set of rules on balikbayan boxes in August, under Customs Administrative Order (CAO) 05-2016.
ADVERTISEMENT - CONTINUE READING BELOW
Related: New Rules on Balikbayan Boxes Take Effect Aug 1: What You Need to Know 
The order follows the Customs Modernization and Tariff Act or CMTA (Republic Act No. 10863), which was signed into law in May 2016. Under the customs reform, up to three balikbayan boxes containing personal and household goods may be imported to the country tax-free, as long as the packages' cumulative total content are only worth Php150,000 or less. Shipments in excess of Php150,000 will be subject to regular customs duties as are goods deemed to be in commercial quantities.
"Before, our packages from South Korea arrive around three weeks or less from the day they were shipped. This time they get delayed up to three months," the source said.
The K-Beauty seller is one of several online entrepreneurs who used to get their supplies through balikbayan boxes. The seller buys goods from South Korea at least every two months to replenish her inventory since she has become a supplier for other online sellers too.
ADVERTISEMENT - CONTINUE READING BELOW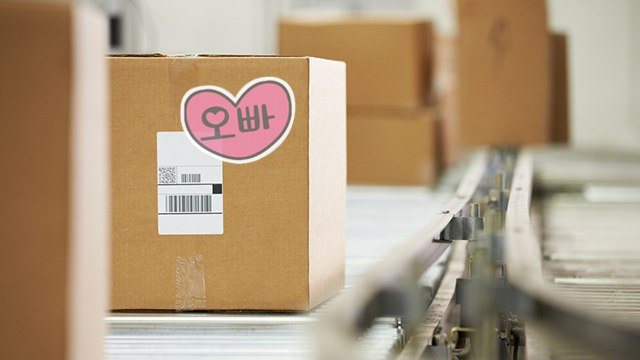 Her online shop has a wide range of K-Beauty products from lip tints to even foot masks. She also has a private Facebook group so she may regularly post the latest stash of supplies she has for members, most of whom are also online sellers, who get first dibs.
On average, the seller said she caters to around 100 to 150 people every time the online shop goes on sale. Each buyer would also usually buy more than one product and in bulk.
ADVERTISEMENT - CONTINUE READING BELOW
The prevalence of online K-Beauty sellers, who are able to sell at large discounts because of lax enforcement of customs procedures, seems to support suspicions that some of South Korean cosmetics entering the Philippines go through illicit channels to avoid paying import tariffs and taxes. UN trade statistics show that Philippine authorities are able to monitor only less than half of cosmetics exports to the country reported by the South Korean government.
The Bureau of Customs' stricter monitoring of balikbayan boxes to ensure that contents do not exceed commercial quantities is making it tougher for online K-Beauty retailers to continue doing business. If their shipments are considered to be of commercial quantity and subjected to the usual customs duties and value added taxes, they will no longer be able to sell their products at discounts of as much as 30 percent compared to similar goods in department stores and shopping malls. Non-essential goods such as cosmetics are usually subject to 20-percent duty plus a 12-percent value added tax.
ADVERTISEMENT - CONTINUE READING BELOW
A forwarder who regularly ships balikbayan boxes to and from South Korea had also recently decided to halt bringing in boxes containing commercial products to the country due to the stricter regulations of the BOC.
"I just want to be more careful with the goods I carry since the whole container that I bring in gets delayed," the forwarder, who requested not to be identified, told Entrepreneur Philippines. A container shipment could carry around 200 balikbayan boxes.
A balikbayan box coursed through the forwarder would usually cost the online retailer Php5,000, which is much lesser compared to the usual fees that goods imported in huge quantities are subject to.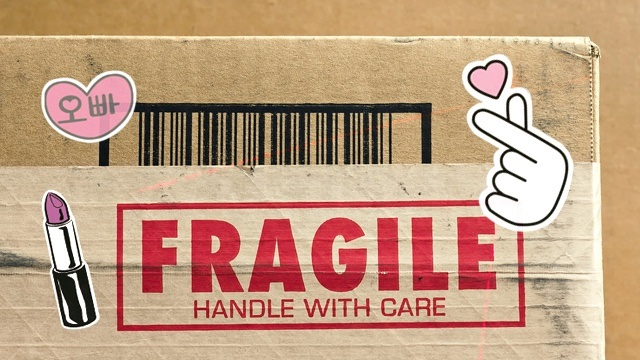 ADVERTISEMENT - CONTINUE READING BELOW
To cope with tougher customs enforcement, the online K-Beauty seller is now shipping items through bigger logistics providers such as LBC Express even if the shipments cost a bit higher. For now, she doesn't mind the additional cost as she has other means to recover it.


"If we ship through LBC, we have to ship items in smaller quantities, thus, it gets more expensive," the seller said. "For now we have to rely on that option to keep the business going."
The seller refused to divulge exact numbers but she admits that sales have been hurt by the delays in shipments caused by the Bureau of Customs' tougher rules on balikbayan boxes. The declining sales are especially disappointing with the onset of the Christmas shopping season. Still, she has no plans of shutting down the business. After all, she's been doing it for years and customers, while fewer, still continue to come in.
ADVERTISEMENT - CONTINUE READING BELOW
Even the local forwarder said that in due time, the Bureau of Customs is bound to loosen up. "Let's give them a year," the forwarder said. "Then we'll see if they can be consistent with their new rules."
*****
Elyssa Christine Lopez is a staff writer of Entrepreneur PH. Follow her on Twitter @elyssalopz