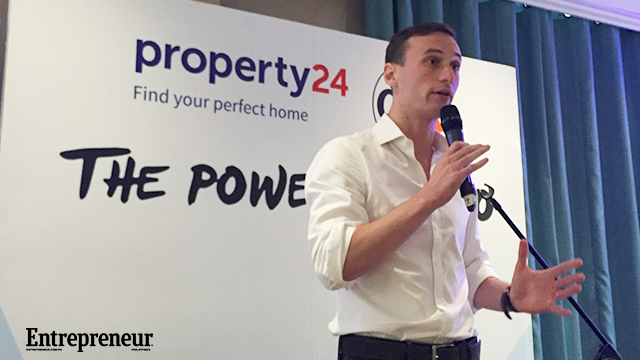 The towering condominiums in and out of Metro Manila has given birth to a wide array of digital tools which can help any broker or buyer to find the best real estate deals.
Property 24 and OLX are no newbies to the business, with the latter one of the first to introduce the digital platform as a way to showcase available spaces for occupancy. In September, the two entities sealed their partnership for better coverage and reach, catapulting itself as a leader in the digital arena of real estate.
ADVERTISEMENT - CONTINUE READING BELOW
"On estimate, Property24 makes up for 30 percent of the real estate transactions locally," Steve Santos, country manager of Property24 Philippines reported. "With OLX's wide reach, together, the platforms can be better tools for customers."
With the partnership, listings on Property24 can also now be viewed on OLX under its real estate category. Emulating the spontaneity and friendly environment of buyers and sellers on OLX, there's also a readily available contact person from Property24's listings who can discuss with the buyer about any property listed under its name.
Prospective buyers who have accounts in both platforms will also see them being synced together.
General manager of OLX Philippines Giancarlo Bonsel said the partnership not only benefits the companies but more importantly, the users. While there have been numerous platforms available in the market, for the executive, their global understanding of the market keeps them freshly updated, as compared with other tools.
ADVERTISEMENT - CONTINUE READING BELOW
"It's very valuable to see what works and what [does] not work abroad, and bring it here," Santos said. "While we have the best practices, definitely it matters to have them localized."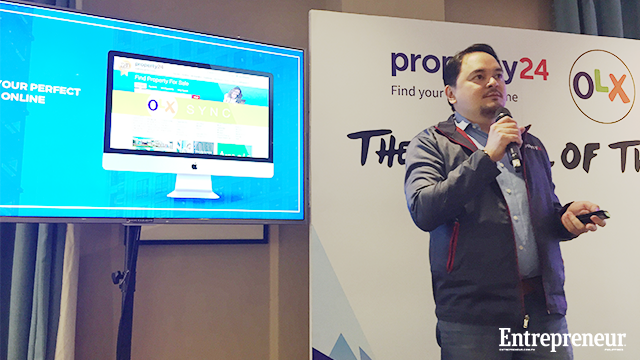 The online presentation of the units locally alone already differs from how some online brokers present properties abroad. Some use 'erf' when generating property sizes, while locally, Property24 uses 'lot.'
ADVERTISEMENT - CONTINUE READING BELOW
"It's also important to note the good relationship that Property 24 has with the professional community," Santos said. "Coupled with OLX's market reach, the two really complement."
Together, the sites generate around 8.2 million page views a month. And the platforms don't see these numbers slowing down, especially with more towers about to be finished up to until 2020 and the rising internet penetration in the local market.
"Online real-estate listing is as competitive as any other forms," Leon Van Onselen, general manager of Property24 said. "It's here to stay and grow."
OLX and Property24 are both under the Naspers Group. 
*****
Elyssa Christine Lopez is Entrepreneur.com.ph's staff writer. Follow her on Twitter @elyssalopz.