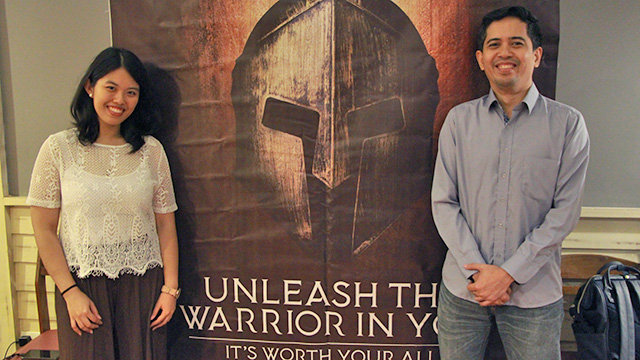 Among the 300 entrepreneurs and 74 startups IdeaSpace has helped are Gia Santos of healthtech startup Valea Health (left) and Ghian Marucot of e-commerce enabler eCFulfill
Startup accelerator IdeaSpace Foundation has launched the seventh iteration of its annual startup competition, a search for the most promising early-stage startups in the Philippines.
In the 2019 version of its annual competition, IdeaSpace is doubling the number of teams it inducts to its acceleration program from 10 to 20. Each of these 20 startups will receive Php100,000 worth of equity-free funding and over Php500,000 worth of non-cash support, which will consist of mentorship, network, office space and others.
ADVERTISEMENT - CONTINUE READING BELOW
At the end of the program, the 20 startups will present their results from the acceleration program in an event called Demo Day. New to this year's competition is that during Demo Day, the three best-performing teams among the 20 startups will be granted Php1 million worth of funding in exchange for equity. That brings the total amount of cash and non-cash support that IdeaSpace will provide for these 20 early-stage startups to over Php15 million.
"We want to look for warriors, and we want to unleash the warriors among the startups," said Diane Eustaquio, IdeaSpace's executive director, in a media launch last November 13. "They [need to] have the grit and the sustainability to go through this very difficult journey."
Established in 2012, IdeaSpace is a non-profit organization that puts the spotlight on micro and small business owners around the country who are innovating in the fields of science and technology. It aims to help these business owners through an acceleration program where entrepreneurs can turn their ideas into startups or scale their businesses further.
ADVERTISEMENT - CONTINUE READING BELOW
In its six previous cohorts, IdeaSpace has helped over 300 entrepreneurs representing 74 startups through its acceleration program, and two-thirds of those businesses are still active today. Among those businesses are farmer-focused crowdfunding startup Cropital, app-based tax filing system Taxumo and student internship platform Zestagram.
IdeaSpace will accept applications for its 2019 competition until January 18, 2019. It will also have a series of roadshows in December and January to promote the competition around the country.
IdeaSpace is supported by various members of the Metro Pacific group, which includes telecommunications firm PLDT and power distributor Meralco. It is also linked with various other influential elements of the Philippine startup ecosystem such as mentors, experts, successful founders, fellow accelerators and venture capital firms to ensure the holistic growth of its startups.
"If it takes a village to raise a child, it takes a whole ecosystem to help startups," said Eustaquio.
*****
Lorenzo Kyle Subido is a staff writer of Entrepreneur PH
ADVERTISEMENT - CONTINUE READING BELOW