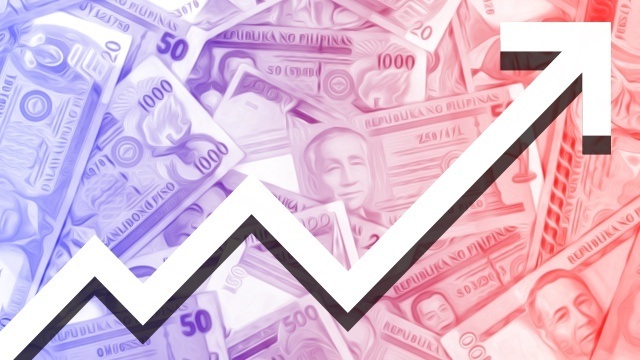 By many accounts, the Duterte administration's second offering of retail treasury bonds (RTBs) was highly successful. 
The Bureau of Treasury (BTr) announced on Friday, April 7, that it was able to raise a total of Php175 billion from the bond offering that lasted from March 28 to April 6. That was almost six times more than the initial target of only Php30 billion.
ADVERTISEMENT - CONTINUE READING BELOW
The bonds mature in three years and pay an annual coupon rate of 4.25 percent, which is higher than the typical savings or time deposit rates. Time deposits of more than one year pay an average rate of only 3.12 percent in February, based on Bangko Sentral ng Pilipinas data.
The average yield on time deposits has already been exceeded by higher inflation rate, which surged to a 28-month high of 3.4 percent in March.  That meant the savers' interest earnings are no longer enough to offset the loss in the peso's purchasing power.
In a sign of the huge investor interest in the offering, the Bureau of Treasury said it received total tenders amounting to Php500 billion during the offering period, according to a report in the Philippine Daily Inquirer.
The BTr chief, Rosalia de Leon, said the oversubscription was indicative of a heightening interest in investment opportunities from the general public. "We are very pleased with the overwhelming response, particularly of the retail investors, to the issue," she said, according to the Inquirer report.
ADVERTISEMENT - CONTINUE READING BELOW
However, the highly successful offering also left many potential buyers left out as their applications to buy the bonds were not accommodated by the authorized selling agents.
In comments on Facebook, several Entrepreneur Philippines readers complained how some banks required a minimum investment that was higher than the  Php5,000 set by the BTr. "According to a bank manager I inquired with, the minimum investment for these treasury bonds is Php100,000," one user commented in Filipino.
Others also talked about how their banks had already run out of RTBs days before the end of the offer. "I was informed by a bank personnel (that) there is a need to reserve with the bank of (your) supposed subscription, and as of the time of my inquiry, (they're) full on the subscription since last week," another user commented on April 4.
The funds raised from the RTBs will be used to finance the government's various infrastructure project. It aims to borrow Php180 billion in the second quarter from its sale of treasury bonds and treasury bills.
ADVERTISEMENT - CONTINUE READING BELOW
This offering also marks the second under the term of President Rodrigo Duterte—the first was held in September 2016. It is the government's 19th RTB offer.
*****
Lorenzo Kyle Subido is a staff writer of Entrepreneur PH