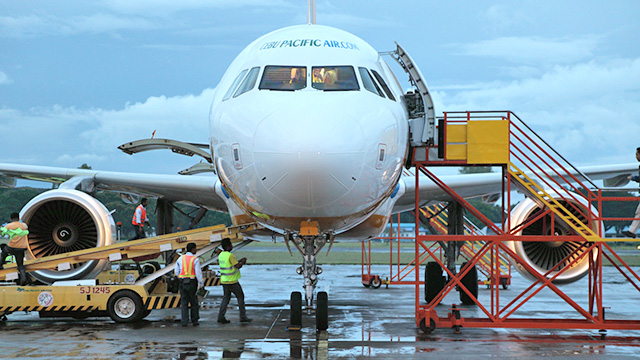 Philippine Airlines (PAL) and Cebu Pacific, the two biggest domestic airlines in the country, have imposed fuel surcharges on plane ticket fares starting September 19, Wednesday, the Philippine Daily Inquirer reported on September 25.
The airlines' imposition of surcharges came following the approval of their petitions with the Civil Aeronautics Board (CAB), the aviation regulatory body of the government. PAL submitted its petition to the board in December 2017 while Cebu Pacific followed in May this year.
ADVERTISEMENT - CONTINUE READING BELOW
Higher fuel prices in the international market prompted CAB to approve the airlines' appeals. As of June 2018, the global price of jet fuel reached $2.19 per gallon, according to data from the US Energy Information Administration. This is a 53-percent increase from global jet price of $1.43 a gallon in the same period of the previous year.
Based on CAB's fare surcharge matrix, tickets for one-way domestic flights could rise from Php74 to Php291, and Php381 to Php3,632 for international trips, the Inquirer said. The prices on the matrix, which the board approved in a resolution released on August 30, varies depending on the destination.
The last time local carriers imposed a surcharge was in 2012, after a huge spike in global oil prices. In January 2015, CAB ordered the removal of the surcharges after aviation fuel prices sharply dropped.
Related story: Say Goodbye to Super Cheap Plane Fares as Fuel Costs Rise and Peso Weakens
ADVERTISEMENT - CONTINUE READING BELOW
Both airlines are owned by two of the country's richest tycoons. PAL is owned by Lucio Tan, the country's 7th wealthiest man, while Cebu Pacific is owned and controlled by the Gokongwei family. John Gokongwei Jr., the patriarch, ranks third in Forbes' list of richest Filipinos in 2018.
*****
Pauline Macaraeg is Entrepreneur PH's data journalist. Follow her on Twitter @paulinemacaraeg