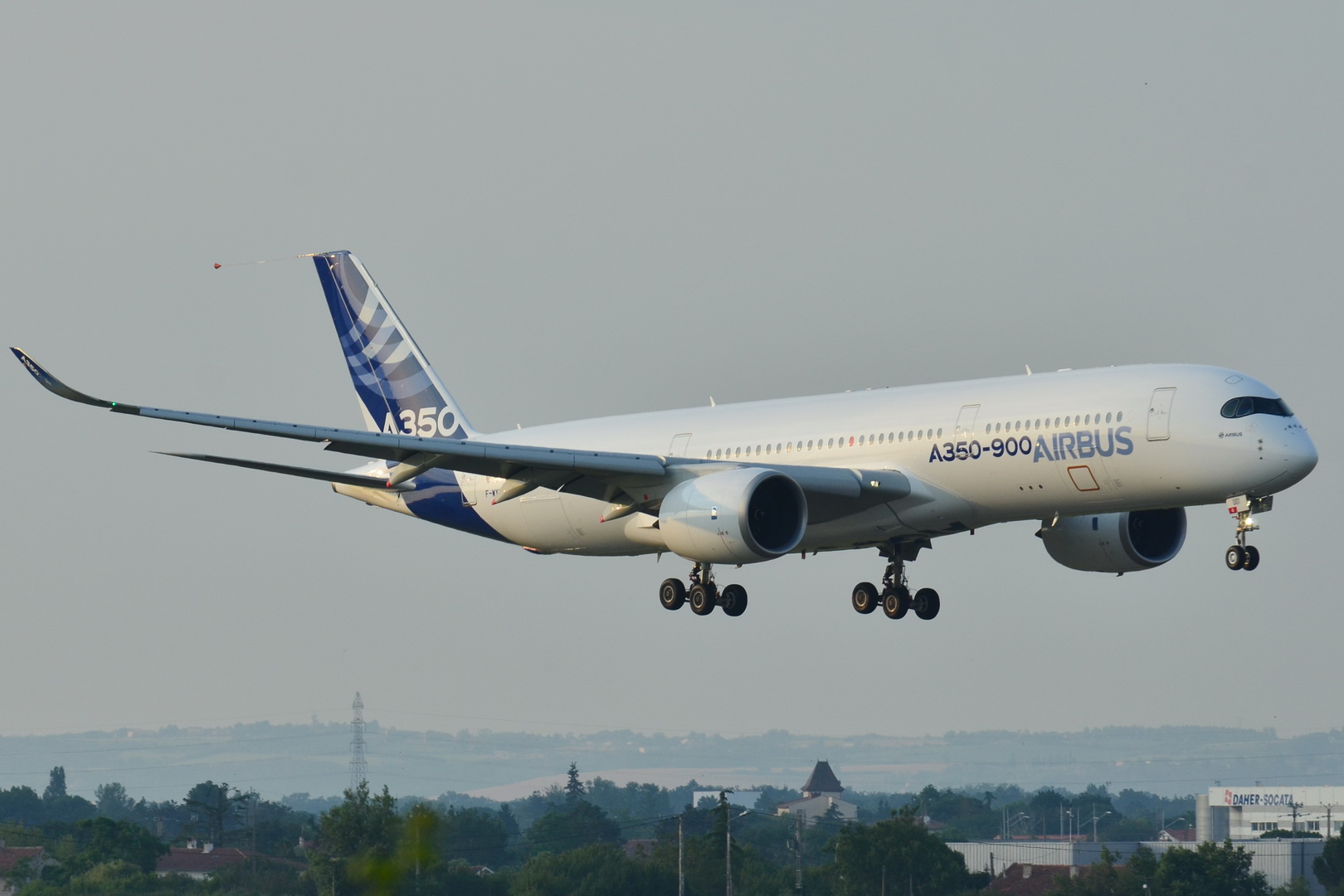 Legacy carrier Philippine Airlines (PAL) will add Airbus A350-900s to its fleet, the aircraft manufacturer announced Wednesday, February 17.
In a statement, PAL and Airbus announced at the ongoing Singapore Airshow the signing of the memorandum of understanding between the two companies, with the former ordering six units of the A350-900s, with an option for six more aircraft of the same line.
ADVERTISEMENT - CONTINUE READING BELOW
The A350 XWB (extra widebody) is the latest generation airliner and the newest member of the Airbus widebody family. Boasting the most modern aerodynamic design, carbon fibre fuselage and wings, new fuel-efficient Rolls-Royce Trent XWB engines, the A350 XWB is said to reduce up to 25% fuel burn and emissions, and significantly lower maintenance costs.
For passengers, the extra-wide cabin offers more personal space in all classes, including 18-inch wide seats as standard in economy class. Other airlines which have flown the aircraft include Qatar Airways, Singapore Airlines, and China Airlines.
For long-haul
"With the A350, we will be flying the world's most modern airliner, bringing greatly enhanced efficiency and superior passenger comfort. The A350's range capability has been an important factor in our decision, enabling us to offer non-stop service on all our premium long haul routes," PAL President and COO Jaime J. Bautista  said in a statement.
ADVERTISEMENT - CONTINUE READING BELOW
PAL already expressed interest in the aircraft when the A350 XWB had its preview flights in Manila in May 2015. Rival airline Cebu Pacific said then it has no requirement yet for an aircraft as big as A350 XWB.
The aircraft can accommodate up to 325 passengers in a 3-class configuration and is bound for non-stop flights from Manila to the US west coast and New York, including new destinations to Europe, which is expected to be launched soon by PAL.
"The A350 XWB has set new standards, combining extra-long range capability with the lowest operating costs of any aircraft in the larger twin aisle category. Passengers flying with Philippine Airlines can look forward to the new levels of comfort offered by the aircraft, with a wider and quieter cabin, and more personal space for all," Fabrice Brégier, Airbus president and CEO said in a statement.
Photo from Wikimedia