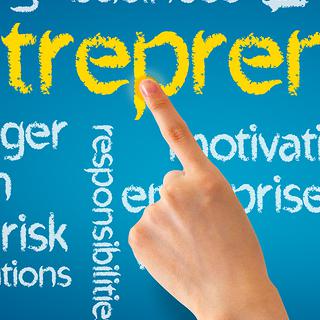 The term "mompreneur" still puzzles many people to this day. Being a mom is the most difficult job in the world, and it is almost unimaginable for some to be able to address their parental duties while running a successful business.
What some don't realize, however, is that moms are naturals when it comes to running a business. "Moms possess most of the abilities that make an ideal entrepreneur," says Janice Crisostomo Villanueva, founder of Mompreneur Manila. Armed with passion, moms have that inherent desire to prove that they can be competent on various fields on top of being an active homemaker.
ADVERTISEMENT - CONTINUE READING BELOW
Evidently, more women are finding their niche in running their own businesses: According to figures recently released by Samahan ng mga Pilipina para sa Reporma at Kaunlaran (SPARK), women-owned businesses account for more than 40 percent of entrepreneurial activity in the Philippines.

The challenges of motherhood require moms to act effectively in challenging situations and find a way to make things work by using the resources at their disposal. Similarly, entrepreneurs must also possess the ability to act in situations wherein there are no obvious solutions, and overcome problems that push most people to give up.
 
This year, Mompreneur Manila is paying tribute once more to the passion, talent and creativity of mom entrepreneurs at the 2nd Mompreneur Summit, happening on September 14 at the Blue Leaf,  Bonifacio Global City. "Once again, we will be gathering the most active, dynamic and creative mom entrepreneurs in the Philippines. With talks by successful influential businesswomen such as Anne Arcenas-Gonzalez of Havaianas Philippines and Jenni Epperson, celebrity blogger and stylist, we will discuss how we can channel pure passion to drive our businesses towards success," says Villanueva.

Furthermore, she adds, "We are also looking forward to learning about purposeful branding from award-winning Tshirt designer AJ Dimarucot and wife cum business partner Audrey, the creative couple behind the brand Googoo&gaga.  Joy Abaquin, educator and entrepreneurship advocate will tell us how to utilize our "smarts" or natural gifts for successful business. Lastly a returning speaker, fellow advocate and mentor, Amor Maclang will share how her company, GeiserMaclang, has lived by its purpose: to do well while doing good."

This summit's highlight is the 1st Mompreneur Awards, where the hard work, passion and innovation of successful businesses headed by mothers will be given recognition. During the event, awards will be presented in the following categories: Brand Positioning and Strategy, Brand and Product Innovation, PR and Word of Mouth Marketing, Web and Social Media Marketing, Social Mompreneurship and Advocacy.  
ADVERTISEMENT - CONTINUE READING BELOW

To register for the summit, visit here . For further information call (02) 5707.827 or email info@mompreneurmanila.com.