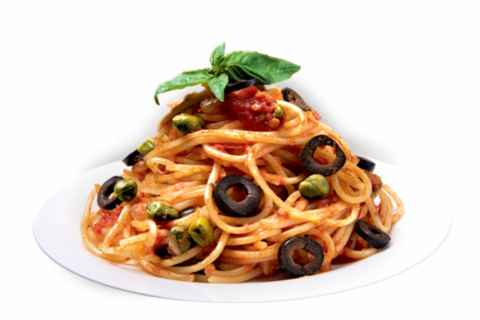 Before the National Pasta Month (October) ends, Doña Elena Al Dente invites us to try out several unique pasta recipes. Food entrepreneurs might want to consider including these dishes into their current menu.

These sumptuous recipes are best paired with Doña Elena Olive Oil and Doña Elena Mediterranean products.

Pasta Mediterraneo highlights the distinctive taste of black olives, anchovies, and capers. Sautéed with fresh diced tomatoes with basil leaves on top of cooked Doña Elena Al Dente Spaghetti, try cooking this dish for a perfect date night.   


Pasta Mediterraneo

Ingredients:
500g          Doña Elena AL DENTE Spaghetti noodles, cooked according to package instructions
3 tbsp        Doña Elena pure olive oil
4 pcs         garlic cloves, minced
6 pcs         Doña Elena anchovy fillets, mashed
½ tsp         dried chilli flakes
½ cup        Doña Elena sliced black olives
3 tbsp        Doña Elena capers
2 cups        Doña Elena diced canned tomatoes
¼ cup        basil leaves, chiffonade
To taste      freshly ground black pepper
        parmesan cheese, grated

Procedure:
1.    Heat the Doña Elena pure olive oil in a
sauté
pan and
sauté
the garlic until softened.
2.    Add the mashed anchovy fillets, dried chilli flakes, olives and capers and let it cook for a minute.
3.    Add the canned tomatoes and let the mix simmer until the sauce becomes chunky. Add the basil and simmer a few more minutes.
4.    Season with pepper.
5.    Toss the sauce with the spaghetti noodles.
6.    Garnish the pasta with some black olives and capers on top and sprinkle with generous amount of parmesan cheese. Serve hot.