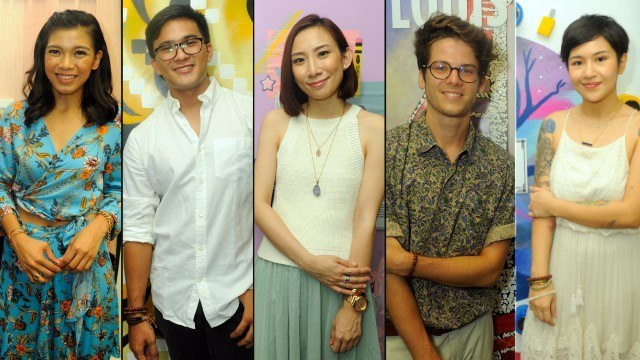 PayMaya's latest campaign is aimed at millennials, introducing new brand ambassadors from the generation. From left: Alyssa Valdez, Jappy Agoncillo, Ava Te-Zabat, Louis Faure and Wiji Lacsamana
PayMaya Philippines, which runs the country's first and largest mobile money and payments service, has launched a campaign aimed at winning more millennials as customers. The PLDT Inc. unit is seeking to foster faster growth this year after meeting its target of a million users last year.
Millennials, or those aged 15 to 32, represent a potent market force. Data from the Philippine Statistics Authority (PSA) suggests there are around 35 million Filipino millennials, making up a little more than a third of the 100 million Filipinos. Based on projections, the generational group will account for the majority of the country's population in the next decade. "Their numbers and lifestyle will drive society's socio-economic and cultural development," said PayMaya in a statement.
ADVERTISEMENT - CONTINUE READING BELOW
"We are committed to continuing to empower #NowNation with the help of digital innovations, especially in the area of payments and other financial services," PayMaya Philippines co-COO Benjie S. Fernandez said at the launch of the campaign last week. These services range from mobile wallets to remittances to business-centric solutions.
PayMaya's financial services allow people without credit cards and bank accounts to purchase online as well as pay stores or restaurants without using cash. The services are available not only to PLDT mobile phone units' subscribers but also to customers of other wireless phone service providers.
An example of such a service are PayMaya-enabled school IDs that double as cash cards, which the students use to pay for food and other stuff at the canteen and other retail outlets in and outside of the campus. A number of Catholic schools in Manila have started using the co-branded cards early this year. The potential market for the service is huge as there are around 29 million students in the country, according to the company.
As well, PayMaya partnered with Uber last year to allow commuters with no credit cards to use the mobile electronic money platform to pay for their ride.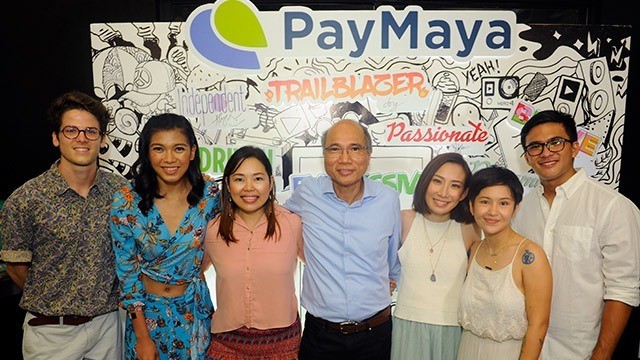 ADVERTISEMENT - CONTINUE READING BELOW
Orlando Vea (center) revealed that PayMaya is keen on expanding abroad, with at least one international venture by the end of the year
"PayMaya continues to be the No. 1 financial app downloaded in Google Play Store," Orlando Vea, president and CEO of PayMaya, revealed during a media briefing of PLDT's 2016 financial results last March. "We now are the main tool used by millennials as far as online shopping is concerned."
Vea also highlighted that PayMaya's throughput, or the aggregate worth of transactions facilitated by the mobile payments system, was around Php200 billion for 2016, half of which was accounted for in its load distribution business.
Apart from targeting millennials, PayMaya is also seeking to expand to other countries in Southeast Asia to rapidly scale up the company's user base.
"We'll probably see at least one international foray for this year," he said during the briefing. He added it'll likely be in Southeast Asia without revealing which specific country.
Such a move is in keeping with how PLDT chairman Manuel V. Pangilinan sees PayMaya contributing to the telco's bottom line. "I think for PayMaya to move (PLDT's) needle, it has to have the volume," said Pangilinan in the briefing. "It has to address a market outside the Philippines because if you get down to it, the Philippine market is very small."
"The value of PayMaya to us will be not so much the profit contribution, at least initially," Pangilinan added. "But it is in the potential it could deliver to PLDT, the size of the market it addresses and its revenue growth."
ADVERTISEMENT - CONTINUE READING BELOW
*****
Lorenzo Kyle Subido is a staff writer of Entrepreneur PH