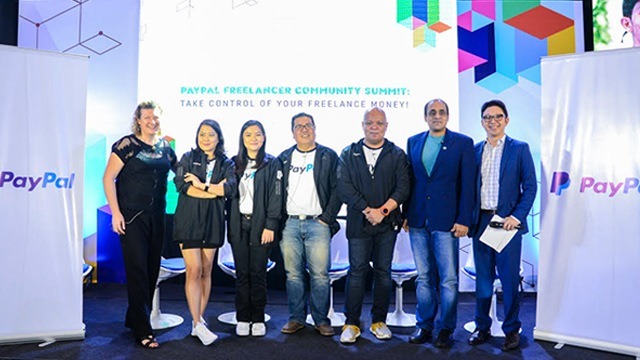 US-based digital payments company PayPal recently released new products and services catering to the over one million Filipinos who work as freelancers, or self-employed individuals who take on multiple on-demand jobs from various companies.
"We've been very focused on this segment (freelancers) for the past three to four years," said Rahul Shinghal, PayPal's general manager for Southeast Asia, in a press conference last August 24. "And we've seen tremendous growth in this segment."
While Shinghal did not go into specifics as to the size of the company's market in the Philippines, he revealed that the country is PayPal's second largest market in Southeast Asia in terms of business size as well as its fastest growing market in the region. PayPal sees massive opportunity in the country's freelancing segment. According to the company's data, the Philippines has the largest proportion of freelancers to total population in the world.
ADVERTISEMENT - CONTINUE READING BELOW
As such, PayPal is beefing up its product offerings for the segment. While the platform has been known for being an easy and reliable way for freelancers to receive funds from both local and foreign clients, PayPal aims to streamline the process further through two new products.
First is the PayPal Business mobile app, which allows freelancers and small businesses to send invoices to their clients and customers on-the-go as well as track all of their funds through their phones. Second is the PayPal.Me for Business, which allows freelancers to send a unique link to their clients that can be used to complete payments.
Shinghal also highlighted PayPal's partnerships with local mobile wallets GCash and PayMaya as the company's way to reach unbanked freelancers. Through the partnerships, freelancers are able to transfer funds from their PayPal accounts to their GCash or PayMaya wallet.
"It's an advantage of expanding the base," said Shinghal of the GCash and PayMaya partnerships. "Even if you don't have a bank account, you can still use PayPal to receive money globally." Shinghal added that this was the first in the world for PayPal to provide a non-banking channel to access funds.
Beyond the product offerings, PayPal is also aiming to grow an ecosystem for the country's freelancers through the PayPal Freelancer Community Program. "It's designed to do three things: inspire freelancers, connect freelancers and educate freelancers to build successful businesses," said Leanne Sheraton, vice president of marketing for PayPal Asia Pacific.
ADVERTISEMENT - CONTINUE READING BELOW
Among the program's main projects is the Freelancer Learning Workshop, a series of seven community gatherings where freelancers can learn how to upskill themselves as well as how to better handle their money. Leading the workshops are four industry experts: Ginger Arboleda of Manila Workshops and Taxumo, Liz Lanuzo of Project Vanity, Abe Olandres of YugaTech and Fitz Villafuerte of Ready to be Rich.
"PayPal has tapped the country's top freelance experts to educate and mentor budding freelancers and solopreneurs to expand their reach, better manage their finances and build strong client relationships," the company said in a statement.
The first leg of the workshops begins in September, and each session will focus on a unique segment of the freelancing life, from handling clients to managing money. "These (workshops) have been designed to enable freelancers to compete more effectively, to grow on the job and also to learn from the experience of others," explained Sheraton.
Ultimately, Sheraton sees the opportunities given by the PayPal Freelancer Community Program as a source of "rocket fuel" for freelancers to grow their businesses. "This (program) is about championing individuals and having their back," said Sheraton. "And this is about enabling our freelancers to flourish and thrive in the global economy."
*****
Lorenzo Kyle Subido is a staff writer of Entrepreneur PH