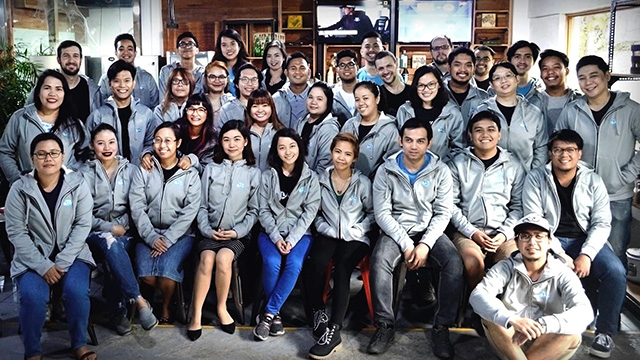 Automated payroll platform Salarium launched an Initial Coin Offering (ICO) on Tuesday, November 28, allowing clients and other investors to acquire the company's virtual tokens, called SALPay Tokens, before these become available in major exchanges worldwide. Athough the offer is being done by its parent company in Singapore, Salarium primarily operates in the Philippines. 
ADVERTISEMENT - CONTINUE READING BELOW
Prior to the ICO, 100 million SALPay Tokens were created and mined by the company under an Ethereum-powered smart contract. One SALPay Token will have an initial value of 0.003 Ethers or ETH, a virtual currency that, like Bitcoin, is based on blockchain technology. With 50 million SALPay Tokens up for sale in the ICO, Salarium stands to raise over $70 million from the offering based on current exchange rates between ETH and USD at the time of writing.
Founded in the Philippines in 2016, Salarium introduced its SALPay platform that provided companies with automated timekeeping and payroll solutions combined with an e-wallet and debit Mastercard. It currently serves over 500 companies with an aggregate workforce of 10,000 employees and total monthly payroll volume of $10 million (Php503.5 million). Many of Salarium's clients are small and medium-sized firms based abroad that employ agents or freelancers in the Philippines.
The SALPay Tokens are seen to enhance Salarium's existing payments solutions by reducing the time and cost of remitting payments from overseas employers to Philippine based employees and freelancers. By converting SALPay credits into a virtual currency (i.e., the SALPay Tokens), Salarium's clients will be able to transfer funds across different countries much faster as well as pay cheaper fees than when dealing with banks.
ADVERTISEMENT - CONTINUE READING BELOW
"Going through traditional banks can cost them 2-2.5 percent [of the amount being sent] and take three to five days for an international transfer," explained Judah Hirsch, founder and CEO of Salarium, in an email to Entrepreneur Philippines. "Our SALPay Token will enable [our clients] to do this quickly and inexpensively, reducing the transfer to near instant and costing one percent [of the amount] or less."
Salarium will use the funds raised in the ICO primarily to build its reserve of physical currencies for the SALPay network. Once its overseas clients start paying their Philippine-based employees with SALPay Tokens, the employees will want to exchange these tokens to physical currencies, to be provided by Salarium.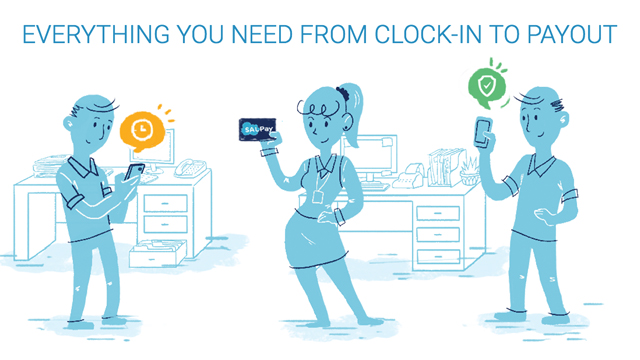 ADVERTISEMENT - CONTINUE READING BELOW
In addition, the funds will also be used to establish a network of SALPay Exchanges not only in the Philippines but in other countries. Salarium plans to acquire a virtual currency exchange license with the Bangko Sentral ng Pilipinas (BSP) to operate a SALPay Exchange Network in the Philippines by early 2018.
Hirsch believes that Salarium's ICO will only be the first of many to come in the market, thanks to the BSP being "one of the most forward thinking central banks in the world."
In fact, Philippine software startup Appsolutely is slated to begin its ICO for its digital rewards token LoyalCoin this December. It plans to generate five billion LoyalCoin tokens to revolutionize retailers' loyalty programs.
Related story: PH Tech Firm Launching Blockchain-Powered Rewards Platform in the US and Thailand
"ICOs are a paradigm shift in crowdfunding campaigns, and since many startups in the Philippines feel there is a lack of funding sources here, this will open new opportunities," said Hirsch. He added that he has "heard of at least a dozen" other Philippine companies planning to launch ICOs in the near future.
ADVERTISEMENT - CONTINUE READING BELOW
The sudden increased interest in ICOs in the country not only reflects the growing popularity of cryptocurrencies both locally and globally, but also follows the open-mindedness of the BSP with regards to this potentially disruptive technology.
As Hirsch himself mentions, the BSP is seen as one of the model central banks in the world when it comes to adapting cryptocurrencies in the country. Last January, it released Circular No. 944, which issued a set of guidelines for virtual currency exchanges, or businesses that will use blockchain technology to facilitate payments and money transfers. To date, the BSP has approved the registration of two firms for the virtual currency exchange license, both described as Bitcoin exchanges.
As well, the BSP recently granted an electronic money issuer (EMI) license to Bitcoin startup Coins.ph, which it claims is the first blockchain-powered startup in Asia to be awarded such a license by a central bank.
ADVERTISEMENT - CONTINUE READING BELOW
Related story: After Warning Vs Cryptocurrencies for Years, Bangko Sentral Grants First-Ever E-Money License to a Bitcoin Startup 
Interested individuals who wish to participate in Salarium's ICO can find out more about the company and SALPay Tokens in its whitepaper. The ICO will end on December 31, and Salarium expects to fully launch its new blockchain-powered financial products by early 2018.
*****
Lorenzo Kyle Subido is a staff writer of Entrepreneur PH